Chanticleer Authors Conference 2015 Speakers and Faculty Members
CAC15  Speakers & Presenters
Robert Dugoni: Amazon #1 Bestselling Author, NY Times and Wall Street Journal Bestselling Author (and all around great guy!)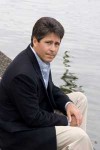 Robert Dugoni is the New York Times, Wall Street Journal and #1 Amazon Bestselling Author of the Tracy Crosswhite Series: My Sister's Grave, Her Final Breath (September 2015) and A Clearing in the Woods (May 2016). He is also the author of the critically acclaimed, David Sloane series: The Jury Master, Wrongful Death, Bodily Harm, Murder One and The Conviction.  His books are sold world-wide in more than 20 countries and have been translated into a dozen languages including French, German, Italian and Spanish. Dugoni and author Steven James teach a four day writing intensive. www.novelwritingintensive.com
A writer turned lawyer turned writer. Dugoni is a NY Times bestselling author of legal thrillers.  A Stanford graduate and UCLA law school graduate, he practiced for 13 years in San Francisco. We at Chanticleer Book Reviews agree with others that "Dugoni is the undisputed king of the Legal Thriller."
Elizabeth Dimarco: Game Changer – BOOKS I LOVE, CEO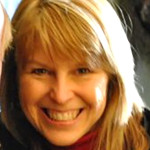 CEO and co-founder of BooksILove, a word-of-mouth app for mobile devices. An accomplished author, technology geek, and marketing guru,  Elizabeth works with with CEOs to think creatively to generate visibility and competitive differentiation in a cluttered marketplace−skills required for book discovery.
Elizabeth thrives on audacious ideas that are game-changer
Elizabeth will be giving the How to Use BOOKS I LOVE App to Build Book Buzz presentation. She will discuss how to install and use the app, as well as how to persuade friends and fans to use it. 
Diane Isaacs: Executive Film Producer and Director of Luna Design: NYC/LA/ATL/PDX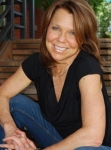 Diane brings more than two decades of experience in film and television industries as an executive film producer, president of production for Don Johnson Productions at Universal and Paramount pictures, president of development and production for Green Moon Productions where she produced films for Antonio Banderas and Emma Thompson.
Diane is also the executive creative director of Luna Design: Design & Branding, Content Strategy, Experimental Marketing, Web & App Development, Photo & Video Production. Clients include:  Bunker Media, Microsoft China, BLUEPRINT NYC, Prime Pictures, and others.
Shari Stauch: Marketing Guru and Public Relations Specialist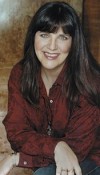 Shari Stauch has been on the forefront of marketing and public relations for more than 30 years. She conducts seminars on website marketing and author branding and is the CEO of Where Writers Win, a company that "shrinks the web"  and vets services for authors.
She currently is the president of the Lowcountry Initiative for the Literary Arts (LILA) in Charleston, S.C.  Stauch  is an award-winning essayist and fiction writer, author of four non-fiction books, and has recently completed a novel set in her hometown of Chicago, Illinois.

Pamela Beason: Award Winning Mystery Author and Private Investigator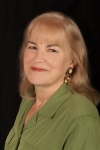 Pam is  the author of seven full-length fiction works; The Only Witness and The Only Clue in the Neema Mysteries, romantic suspense novels Shaken and Call of the Jaguar, and Endangered, Bear Bait, and Undercurrents in the Summer Westin mystery series, published by Penguin/Berkley.  She has most recently self-published the first of her YA series, Race with Danger.
Pamela also wrote the nonfiction ebooks: SAVE Your Money, Your Sanity, as well as Our Planet and So You Want to Be a PI? Pam has been awarded the Daphne du Maurier Award and both First Place and Grand Prize in the Chanticleer Novel Competition. She lives in the Pacific Northwest, where she writes novels and screenplays and works as a private investigator.

Joy Capps: Chief Marketing Officer,  Bublish
Joy Capps is an award-winning, results-driven business communicator who thrives on building relationships and brands through strategic marketing communication campaigns. Each program she develops consistently increases visibility, augments sales, expands brand awareness, grows existing customer bases and engenders customer loyalty. Over the years she has provided brand building and marketing communications support to many companies, including Compaq Computer Corp., Enron, Stan Lee Media, TECO, Safety-Kleen Corp., Benefitfocus and PeopleMatter. Joy's experience is complemented by a Master's Degree and leadership roles in the International Association of Business Communicators (IABC), including a three-year term on IABC's International Board of Directors.
Susan Colleen Browne: Author and Lover of All Things Irish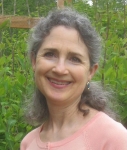 Susan Colleen Browne is the creator of the Village of Ballydara series, novels and stories set in Ireland.  She's also the author of a memoir, Little Farm in the Foothills: A Boomer Couple's Search for the Slow Life, a Washington State Library "Summer Reads" book selection, as well as the Morgan Carey series for kids. Susan is a community college creative writing instructor and runs a mini-farm in the foothills of the Cascade Mountains. Her latest novel is Book 3 of the Village of Ballydara series, The Hopeful Romantic.
Bennett Coles: SciFi Author with Titan Books and Publisher of Promontory Press

Bennett R. Coles is an award-winning science fiction author who has the (perhaps) unique distinction of being traditionally, hybrid and self-published. His writing was certainly influenced by 15 years as a Navy officer and since his retirement from active duty in 2005 he has traveled widely in his quest to secure for himself the moniker of "international man of mystery".
Today he lives a settled family life in Victoria, Canada and has somehow found himself running the maverick publishing company Promontory Press, as well as engaging as a reluctant revolutionary in reshaping the entire publishing landscape. He is also occasionally found hard at work on his third novel, due for release by Titan Books in 2016.

Sean Curley: Renaissance Man & Software Development Director for Oracle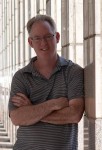 Sean Curley is often referred to a a Renaissance man because of his diverse educational background in Computer Science, Philosophy, Management, Space Studies, and Creative Writing. He is frequently found speaking on diverse topics such as Humanism, management, parenting, and religious history. He is a director of a software development team for Oracle. He also serves on the Rocky Mountain Fiction Writers board representing independently-published authors. Mr. Curley lives in Colorado with his children.

Fox Deatry: Marketing and PR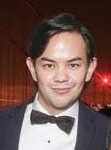 Fox Deatry previously served as the Director of Digital Content Development, Marketing and Publicity for a Los Angeles-Paramount Studios-based entertainment company, which had an exclusive deal with 20th Century Fox. In his capacity, he established dynamic social media campaigns that effectively reached out to the company's target demographics.
Diane Garland:  Continuity Specialist for Fiction Series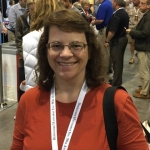 Diane specializes in the world of continuity editing, a systematic way of cataloging all the little known facts in a book series. USA Today bestselling author, Ann Charles, amongst others, count on her attention to detail and her organizational skills to keep their series on track and their fans coming back. Visit her website at www.YourWorldKeeper.com

Dawn Groves: International Digital Communications Specialist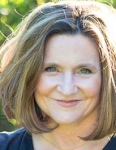 An author and senior consultant with Einblau & Associates, Dawn  focuses on workflow effectiveness, team strategy & communications, and digital efficiency. Her work has been quoted in print publications such as Harvard Business Review, Professional Excellence, Success Magazine, The Scrivener, Bottom Line Personal, etc. http://www.dawngroves.com/
Amanda Hagarty: Social Media and WattPad Specialist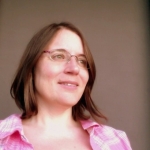 Amanda started building websites and doing online promotion in 1995. Social media marketing and promotion are a passion-turned-business for her. Amanda June Hagarty is an author with a background in business, marketing, and sales. When she is not writing she teaches other authors how to more effectively use social media to enhance their discoverability. She dislikes the term "social media expert" and prefers to think of herself as an author platform specialist. She has a love/hate relationship with Facebook like everyone else, and her favorite social media is Wattpad, where the whole point is reading and writing.
Kayce S. Hughlett: Author & Certified Martha Beck Life Coach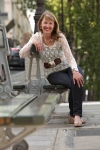 Author Kayce Stevens Hughlett is a long-time blogger and contributor to several collections and online publications. Her 2012 non-fiction book, As I Lay Pondering: Daily Invitations To Live a Transformed Life, is a lyrical and lucid treasure that invites readers to new awakenings throughout the year. Her latest creation, Blue: a novel, releases September 10, 2015.
MaryAnn F. Kohl: Author, Publisher, and Literary Agent for Children's Books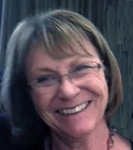 The award winning author of more than 20 books of art experiences for children of all ages, including Action Art, Discovering Great Artists, Preschool Art, Scribble Art, and numerous other best-selling favorites.  MaryAnn shares her love of learning and art through workshops at educational conferences throughout the United States. MaryAnn is on the Board of Directors for the Independent Book Publishers Association (www.ibpa-online.org) and was chosen as a Barnes and Noble Parent Expert (http://www.barnesandnoble.com/u/maryann-kohl-importance-of-art/379002442/) as well as a NAEYC Live Learning Center Speaker. She is also a literary agent for non-fiction early childhood activity books. She lives in Bellingham, Washington.
Steve Lundin: Awarding Winning Media Strategist for  BIGFrontier Marketing Agency, Chicago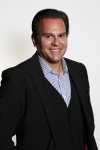 Steve Lundin is the Chief Hunter and Gatherer of BIGfrontier, a media strategy and thought leadership agency. He is an award winning marketing professional, journalist and pop culture anthropologist with graduate training in counseling psychology. He has helped hundreds of companies develop successful thought leadership programs that have led to sales, funding and acquisitions. His techno noir business thriller, The Manipulator, was published in 2014. It came out in the Top 100 on Amazon in the satire category and has remained in the Top 1000 for over a year.
Kathy Meis: Founder of the Award Winning Bublish Platform for Digital Books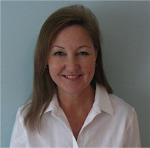 Kathy Meis is an entrepreneur, writer, editor and editorial manager with more than twenty years of experience in the media and publishing industry.
Bublish is a publishing technology company that offers cloud-based tools, metrics and resources to equip today's business-savvy authors for success. An innovative, award-winning platform, Bublish empowers "authorpreneurs" by providing a complete social marketing and digital publishing solution. Launched at Book Expo America in June of 2012, Bublish is changing the way writers share their stories and reach their readers. Thousands of authors around the world use Bublish to promote their work and build their brand.
Janet Oakley: Historian and Award Winning Author

Janet Oakley writing as J.L Oakley is an award winning author of historical fiction. Her writings appear in various magazines, anthologies, and literary publications. Tree Soldier won the 2012 EPIC ebook Award, 2013 Chanticleer Grand Prize and was chosen by Pacific NW librarians as their 2013 Everybody Reads pick. Its sequel, Timber Rose, won a 1st place 2014  Chaucer Award and silver 2014 WILLA award. She also was award the Bellingham Mayor's Arts Award .
Last April,  Oakley published her first mystery novella, Saddle Road, for the launch of the Lei Crime Kindle World series. She is currently finished up her second novella for a late October launch.
Cami Ostman: Life Coach, Author, and Marathon Runner
Cami Ostman is the editor of Beyond Belief: The Secret Lives of Women in Extreme Religions and the author of Second Wind: One Woman's Midlife Quest to Run Seven Marathons on Seven Continents (Seal Press), which was reviewed in O, The Oprah Magazine. She is a founding mother of the Red Wheelbarrow Writers community in Bellingham, Washington and is a writing teacher, a life-coach, and a family therapist as well as a regular contributor to Adventures Northwest magazine. Cami's gift as a coach and teacher is supporting people in figuring out what it is they have to say and helping them render their message with scenic clarity and a powerful voice.

Rochelle Parry: Megabite Design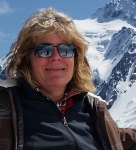 Rochelle Parry has been working with websites since 1998 when she created Megabite Design, and designing for print since the 80's. She has worked at Microsoft designing software help systems, and at Western Washington University creating and managing websites. She enjoys helping non-technical clients understand computers and software, and creating useful, usable and engaging websites. She has also produced high-end coffee table style books from cover to cover, as well as many book covers. Her website is at www.megabite.com.

Gary Pickering: CEO of CLICKMONSTER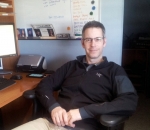 Gary is the founder and CEO of ClickMonster. Gary is an international expert in search engine optimization (SEO) for internet businesses (and that definitely includes author platforms and selling books online) and utilizing social media to increase sales. He helps author websites get discovered.
Gary has been offering web services since 1997. ClickMonster's mission is to continue helping businesses of all sizes succeed online with a ROI based approach to internet services.

Lindsay Schopfer: Writing Coach and Fantasy/Steampunk Author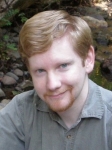 Lindsay Schopfer is the fantasy and steampunk author of Lost Under Two Moons (2012) and The Beast Hunter (2014). When he isn't writing, Lindsay is a writing coach and instructor for Adventures In Writing, where he helps writers learn about and improve their craft. He has taught workshops for the Pacific Northwest Writers Association and the Romance Writers of America, and is a member of the Northwest Independent Editors Guild. He is also a mentor for Educurious, a Gates Foundation-funded program designed to connect high school students with professional writers.
 Christine Smith: Captain of the David B and Author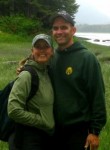 Christine Smith and her husband Jeffrey launched Northwest Navigation Co Inc. in 1998 with the rebuilt David B and the desire to provide a relaxed luxury cruise experience complete with local history and gourmet food. You can read all about the adventure to rebuild the David B in Christine's Chanticleer Award Winning book More Faster Backwards: Rebuilding David B.

Jennifer Snow: Romance Author with Harlequin and Penguin Random House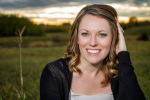 Jennifer Snow is a regular columnist on the Working Writers & Bloggers site and The Writer's Fun Zone. She has published articles in Mslexia Magazine, WestWord Magazine, RWR and Southern Writers Magazine. She has also taught RWA Chapters courses online. Her publishing credits include her six book small town, contemporary romance series published through Harlequin Heartwarming and a new MMA sports romance series published through Penguin Random House Berkley/NAL.
Sara Stamey: Book Doctor and Author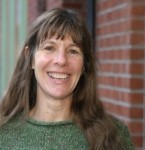 Sara Stamey received her Masters in English and Writing from Western Washington University and now teaches Creative Writing as well as Publishing & Editing at WWU. She is the author of four published novels, her latest the suspense novel Islands, a  Book of the Year finalist. She also offers editing services as a "book doctor," specializing in helping authors find and polish their voice.

John Trudel: Talk Show Radio Personality and Political Thriller Author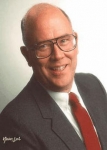 An award winning author of international political thrillers that are science-based, John Trudel is now a retired electronics engineer. John has developed prototype electronic intelligence devices and weapons systems and consulted to Special Ops during the Vietnam conflict era. He then made a career change and developed a new type of product: the Snooper automobile radar detector of Gumball Rally  and Cannonball Run fame. After selling that business, he went back into the technology biz just in time for the late 80s and roaring 90s.  He started writing his thrillers and his first was published in 2011. John takes his real-world high-tech experience, stretches it, sets it a few years in the future, and then he crafts tales of heroes fighting powerful evil. One way that John is now promoting his novels is with becoming a popular radio media interview-ee with his novels' buzz-worthy tagline:  Thrillers are fiction…until it happens! 

Sheila Webb, Ph.D.:  Visual Aspects Specialist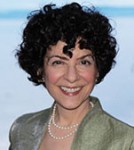 Dr. Webb is an associate professor at Western Washington University's Journalism department. She teaches the critical and analytical exploration of the visual aspects of storytelling in print and online media; research on the cultural history and news media application of photography, infographics, typography, audio and video clips.  Her research area is the cultural role of the media, particularly the role and rhetoric of news narratives in magazines. She served as Project Manager of ONline@UW, and has worked in museums as an educator, curator, and public information coordinator.

 Paul Wegenast: Yipida — a Global Marketplace for Creators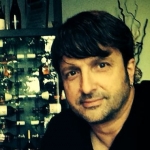 Sales and marketing veteran in traditional and online book publishing, digital media and e-commerce. Brings valuable experience in strategy, business development and leveraging his extensive professional network in tech and digital media. Over 15 years experience in management including growing an online startup to exemplary.
James R. Wells: Science Fiction Author, Journalist, and Information Systems Designer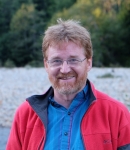 James writes about climate and environmental topics, for
Whatcom Watch and on my Daily Kos page. In his day job, he designs information systems that support energy efficiency programs for utilities and others who are working to save gigawatt-hours every year, reducing costs and emissions. With its Kafka-esque view of an escalating, dominant corporate presence, James R. Wells' The Great Symmetry echoes the timeless social messages of truth, freedom and sacrifice embraced by science fiction greats like Ray Bradbury, Robert Heinlein, and the author's own great grandfather H. G. Wells.
Stefanie Winger: Community Business Development Manager, Barnes & Noble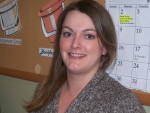 Stefanie Winger works for Barnes & Noble as an Assistant Manager and is also the acting Community Business Development Manager.  She has had the opportunity to work with many schools, non-profit organizations, and local authors in the past couple of years.  She will be discussing the services Barnes & Noble offers to authors and publishers, how to get your book into a Barnes & Noble store, and tips on how to sell your book from a bookseller's perspective.
Tom Wise, Ph.D. and Nance Wise: Agile and Lean Specialist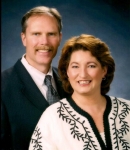 Thomas P. Wise has an MBA and a Ph.D. in Organizational Management with a specialism in Information Technology Management. He teaches at University in the evenings, and spends his days in a chilly little office thinking of ways to make things more efficient. Years ago he spent time as an apprentice carpenter and industrial mechanic, as an internal consultant, and work analyst in nuclear power stations. Nance Wise is certified in Equine Education to teach beginners in Horse Care, Ownership, Riding & Competition at their family owned stable. She also collects spinning wheels and spins wool, exotic fibers, and silk on the wheels and enjoys weaving. She also does presentations and historical reenacting on spinning. Tom and Nance are authors of young adult and children's books. Tom has recently published Agile Readiness: Four Spheres of Lean and Agile Transformation (2015).
 And…. Kiffer Brown: Media Scout, Founder of Chanticleer Reviews, and Publisher of Cloudberry Press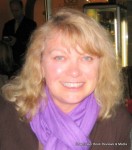 Media scout for literary agents, publishing houses,  movie producers, and industry professionals, along with folks seeking a good read, Kiffer Brown is known for her instinct of picking winners. Reader Extraordinaire, she reads thousands of works a year searching for today's sparkling gems that will become tomorrow's best sellers. She truly loves what she does and her passion shows.
Kiffer is also the founder of Chanticleer Book Reviews & Media.  In addition to running a professional editorial review service,  she is the president of Whatcom Writers and Publishers, Salish Sea League of Writers board member, Upstart Crows Writers Assoc. founder, and member of Western Washington University's publishing curriculum's advisory board.

Questions? Email us at Info@ChantiReviews.com