Listen to or download this article: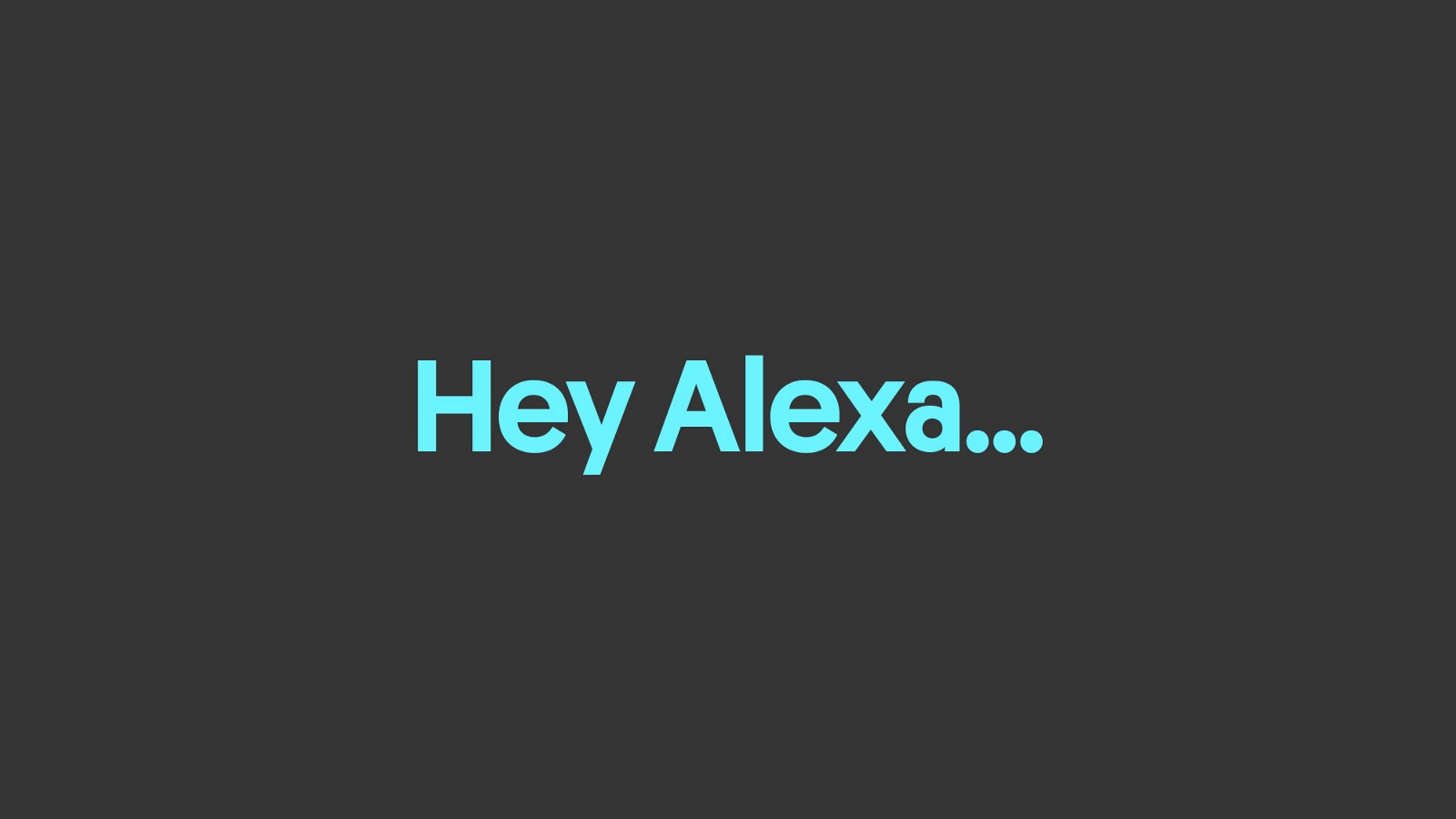 Voice Technology and Virtual Assistants Offer Something Completely New and Exciting for Writers and Storytellers.
The Voice Technologies Powering Amazon's Alexa (often referred to as a "voice assistants") Are Ushering in a New Era of Storytelling and with that a A New Money Making Platform for Authors.
Authors can  use this new platform of voice technology to increase their readership (aka listener-ship) and to increase book sales.

Discover how Conversational Stories present new opportunities for authors and how to implement this new technology for your books' promotional strategies.
Audiobooks 
Voice Assistants are increasing the popularity of audio-books more than ever with making accessing them easy with voice commands and hands-free listening while the listener drives, washes dishes, knits, cleans, rake leaves, cooks, bakes bread …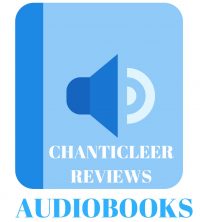 Here are five reasons why your books should be available as audio-books. Click on this link to read more about them. 
Audiobooks are the Busy Booklovers Friend!
The Oral Tradition of Listening to Stories and the Spoken Language
Increase and Develop Vocabulary and Spoken Syntax
Hone Listening Skills and Critical Thinking Skills
The Growth of Audio-Books is Co-related with the Increase of Use of Voice Assistants.
The global impacts of the coronavirus disease 2019 (COVID-19)  will continue to significantly affect the Audiobook Service market in 2020 with global sales of more than 3.3 billions USD – and is expected to expand at a compound annual growth rate of 24.4 percent over the next several years. (Grand View Technologies, San Francisco, Calif.)
It is predicted that audiobook sales will increase by more than 40 percent in 2020.
Audiobooks are awesome. There is no doubt about that!
Now just imagine how powerful this Voice Technology would be if it were Two-Way…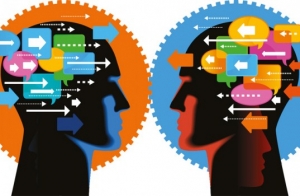 Audiobooks are one-way. We can listen, but we can't respond.
But, Voice Technology IS Two-way!
Just imagine if you could leverage the power of a two-way conversation in reaching new readers/listeners…
Well, you can!
We hear the story, and we can talk back to the storyteller and be understood. This helps "readers" aka listeners  become engaged with the story being told. To find out how, keep on reading.
How do storytellers leverage the power of two-way conversation?
There are many possibilities.
Popular types of interactive stories include "pick your path" adventures and madlibs "pick a word" nonsense stories.
At Chatables, we're proposing a completely new style of two-way storytelling: conversational stories.
CONVERSATIONAL STORIES. WHAT ARE THEY?
A story where the narrator engages with the listener in a conversational style.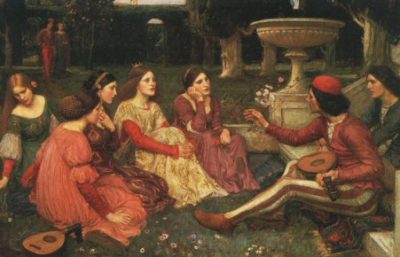 1. UNDERSTANDING THE STORYTELLING PERSPECTIVE
Conversational stories are spoken narratives where the narrator interacts directly with the listener in a one-on-one monologue.
When hearing a conversational story, a listener has the sense that she's sitting across from a friend, hearing that friend tell her about something that happened. Understanding this storyteller
perspective is crucial to learning how to leverage the power of conversational stories.
2. UNDERSTANDING CONVERSATIONAL INTERACTION
In conversational stories, the storyteller asks questions to draw listeners more deeply into the story.
When we think of conversation, we generally imagine a free form dialogue between two or more people ranging across many subjects. The information exchanged in our conversational stories is much more limited, partly due to current technology constraints.
But when used cleverly, even simple questions and answers can enhance the storytelling experience.
Questions and Answers can enhance the storytelling experience for the listener by:
Conveying the storyteller's personality
Building empathy for the storyteller
Drawing the listener into the general mood and spirit of the story
Nudge the listener to anticipate what might happen next
Help bring to life the theme of the story and get listeners to imagine how they relate to it
To recap:
For now, there are two key aspects to a conversational story.
Stories are told by a single distinct storyteller, and every story involves at least some level of back-and-forth dialogue (conversational interaction) between the storyteller and listener.
1 – The Storyteller Perspective
The story is told by a virtual narrator in a straight forward style, without the use of dialogue. This perspective probably differs from the way you usually write.
2 – Conversational Interaction
The storyteller engages the listener periodically during the story by asking questions and responding in a way that acknowledges the listener's answer was understood.
At this time, questions typically prompt the listener for simple "yes or no" responses.
Listener responses don't change the story, but can impact the tone of the conversation and even influence what questions the storyteller asks later.
Why  are conversational stories important to authors and their book promotion marketing strategies?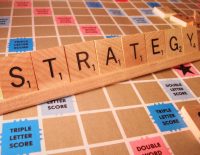 They are important because like audiobooks, they are going to be the next big way to connect with readers/listeners.
Just like short stories can hook new readers because they  allow readers to sample your work without investing the 8-10 hours required for the average reader  to read a 110,000 word novel.
And most of us can read faster than we can listen to an audiobook. The average 110,000 word novel would take about 12 to 13 hours of listening time.
So, short conversational, interactive storytelling is a great way to introduce potential listeners/readers to your audiobooks and to your author brand. Readers can get a sense of your storytelling and characters casually and with ease. Conversational, interactive storytelling will be an effective way to increase your readership/listener-ship.
To get in on the ground floor of this new technology, please continue reading to learn about the 3- Sessions Tiered Workshops that Amy and Wayne are presenting during Virtual CAC 20.
Learn More about this New Publishing Technology and How It Can Propel Your Work
Learn from the Best at Virtual CAC 20!

We've been designing winning storytelling experiences for Amazon Alexa since 2016. We're the team that started Tellables. Thousands of listeners have enjoyed interacting with our popular "Tricky Genie" story game. We pioneered conversational stories with our "My Box of Chocolates" story experience.
Amy Stapleton, retired from a career at NASA to pursue her vision of transforming talking devices into a platform for engaging new story experiences. She is the co-founder of Chatables, a publisher of voice first conversational stories and tools to support authors. 
Wayne Richard, co-founder of Chatables and publisher of Voice First conversational stories and tools to support authors. Wayne has published a series of "advisor" skills on Alexa. He is embracing voice user interface as the next new tech powerhouse.
At Chatables, they are building a platform to support authors in creating an exciting new type of fictional entertainment. 
Amy and Wayne are presenting a 3-tiered workshop on Conversational Storytelling at the Virtual Chanticleer Authors Conference (VCAC 20). These sessions will build on each other. Those who complete the 3 sessions will be invited to join an exclusive group of authors that is by invitation only. There is no cost to join. 
First Tier.  Why Amazon Alexa Should Be Telling Your Story 
General overview of voice technology, showcasing how Chatables works with authors to create a fun new style of interactive storytelling .
Amy and Wayne will  address the following:
– How does voice technology work and what are conversational stories?
– Why do voice assistants present a great new opportunity for authors?
– Why do we believe the audience for this type of storytelling will grow?
Second Tier.  A New Money Making Platform for Authors  – Amazon Alexa
High-level overview of the
Chatables
storytelling experience on Amazon Alexa, with emphasis on:
– Is it possible for authors to get paid by people who hear their stories?
– Can authors use this new platform (voice technology) to increase book sales?
– What is the new conversational storytelling experience that Chatables is building and how might it become a new revenue stream for authors?
Third Tier. Chatables – How and Why We Publish Your Story to Amazon Alexa 
For this session, Amy and Wayne are  inviting several Chanticleer authors whose stories are available on the platform, so they can address:
– What is it like to craft a conversational story for the Chatables experience?
– What is the editorial process like?
– What are the challenges and rewards of the process?
And for those ready to move forward, Amy and Wayne will have a special session for those who want to join the Chatables' Early Access Program for Authors (Free!)
As an author getting in on the ground floor of this new technology, you'll have opportunities to earn money in the future. Spaces are limited. Register today!
Joining the Chatables' Early Access Program (no cost–just your time investment in learning about this new technology)
Free access to the Chatables writing tools for building conversational stories
Free One-on-One support in learning how to use our writing tools
Guidance on how to craft compelling conversational episodes
A special voice application on Amazon Alexa where you can listen to your stories and share them with friends, family, and potential new readers