2018 Chanticleer Authors Conference No Awards Banquet 3 Day Pass - but includes Master Class & Book Room Participation
2018 Conference 3-Day Pass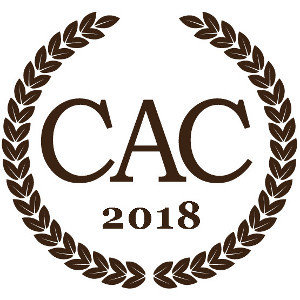 The 2018 Chanticleer Book Reviews Authors Conference and Awards Ceremony and Banquet, and 2-Day Book Room will take place at the Hotel Bellwether located in Bellingham, Wash. on Friday until Sunday, April 20th - 22nd, 2018 at Squalicum Harbor on beautiful Bellingham Bay.

BASIC DAY PASS for 3 days: Friday, Saturday, & Sunday - March 31, April 1 & 2, 2017 -- includes Sunday Master Classes.
Awards Banquet and Cocktail Parties are not included.*
Due to limited seating only those holding an Awards Banquet Dinner Pass will be allowed into Ballroom after 5 p.m. on Saturday.
Includes:
All Sessions, Panels & Kaffee Klatches

Sunday Master Classes with Lunch (previous instructors have been Margie Lawson, Robert Dugoni, CC Humphries).

Two Luncheons with Keynote Speakers

Participation in the 2 Day staffed Books By the Bay Book Room - managed by Village Books - Deadline for registration to be included in Book Room is March 10, 2018. You will be contacted with book room logistics after registration. Sunday, April 22, 2018 will be the Book Fair Day.
*Does not include Awards Banquet on Saturday Evening.
Featured Speakers* as of Sept. 22, 2018:
Josh Floyd of IngramSpark
Kathy L. Murphy, founder of the Pulpwood Queens, Timber Guys, Splinters (YA), and Pinecones (children's books) Book Club Organization (611 chapters)
We have several EXCELLENT speakers lined up--just waiting for confirmation before we announce.
and more are confirming - please check back regularly
* Speakers and schedules are subject to change. Please check back for most current listing.
REGISTRATION PACKAGES -- Register Today. Seating is Limited.

The 3 day basic pass does include Sunday's Master Classes and Book Room Participation.
Reservations REQUIRED. Seating is limited.
Register Now! Space is limited.

Lodging is not included with registration. Please click here for more information about lodging and transportation information: http://www.chantireviews.com/chanticleer-conferenc...

Six month Payment Plan with no interest is available through PayPal for registration!
Refunds are available until January 31st, 2017 with a $25 deduction for administrative costs. Please email: admin@ChantiReviews.com to request a refund of conference fees.
Conference Attendees, please enter your name here to printed on name tag.
Join the Chanticleer International Community of Authors and Readers!
Click here to join the Chanticleer Community! A collaborative community of authors and aspiring writers.