2018 Saturday Awards Banquet & Conference Pass One Day Only
2018 Saturday Conference Pass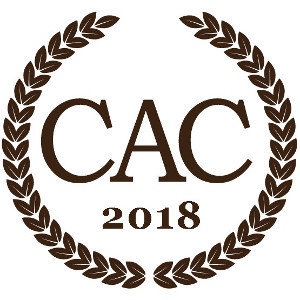 The Chanticleer Book Reviews Awards Banquet & Conference 2018 will take place at the Hotel Bellwether located in Bellingham, Wash. This fabulous event will start on Friday, April 20th. However, this pass is all inclusive for Saturday, April 21st, 2018. It includes the Book Awards Banquet and Cocktail party on Saturday along with book room participation.

ONE DAY REGISTRATION PACKAGE with Awards Banquet and Cocktail Party on Saturday, April 21, 2018.*

$260 per person includes:
Saturday Sessions and Kaffee Klatches
Saturday Luncheon with Keynote Speaker
Saturday Awards Banquet and Saturday Cocktail Party
If you arrive Friday evening, you are welcome to join us at the Friday cocktail party and to sign up for joining a CAC group at a local restuaruant.
* The participation in the Book Room is not included in the One Day Awards Banquet Pass due to logistics.
SCHEDULE

Registration is available all day.

Sessions begin at 9:00 a.m.
Reservations REQUIRED. Seating is limited.
Lodging is not included with registration.
Six month Payment Plan with no interest is available through PayPal for registration!
Refunds are available until January 31st, 2018 with a $25 deduction for administrative costs. Please email: admin@ChantiReviews.com to request a refund of conference fees.

Conference Attendees, please enter your name and guest names here
Awards Banquet & Cocktail Party Guest Ticket
Awards Banquet Guest Pass (85)
Join the Chanticleer International Community of Authors and Readers!
Click here to join the Chanticleer Community! A collaborative community of authors and aspiring writers.