2019 Thursday Master Writing Classes - Registration and Fees Required
2019 Thursday Master Writing Classes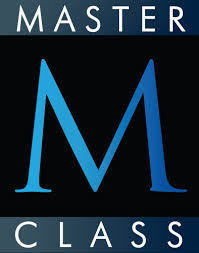 As of November 24, 2018, we are offering two Master Class modules at CAC 19. The modules will be held on Thursday, April 25, 2019.
If you have registered for CAC 19, please note that this is option is discounted on the CAC19 registration packets. Please visit those pages.
If you would like to sign up for a CAC19 Master Class module, but are not attending the conference, then you are on the correct page!
Each year we offer writing craft sessions from the best editors and authors in the publishing industry. This year we are excited to announce that we have J. D. Barker, the Master of Suspense, as a teacher of a Master Writing Craft Module along with sessions and panels at CAC19. J.D. is also the keynote presenter at Saturday's Luncheon. Check out his link here.
J.D. Barker successfully published his debut as an indie and sold enough copies to land on the radar of the traditional publishers in a BIG way including seven-figure advances, two feature films, and a television program. He'll open his toolbox and explain exactly what he did to make it happen. This is a not-to-be-missed session for any aspiring author or the seasoned veteran trying to find their place in today's publishing world.
Jessica Page Morrell

Jessica Page Morrell
is returning, due to popular demand, to teach one of her intensive master classes along with presenting at regular sessions during CAC19.
Jessica understands both sides of the editorial desk–as a highly-sought after developmental editor and an author. Her work also appears in multiple anthologies and The Writer and Writer's Digest magazines. She is known for explaining the hows and whys of what makes for excellent writing and for sharing very clear examples that examine the technical aspects of writing that emphases layering and subtext. Her books on writing craft are considered "a must have" for any serious writer's toolkit.
The CAC19 Master Class Modules will be held at the Bellingham Yacht Club.

A casual lunch is included
Coffee, tea, and snacks will be provided
The BYC bar opens at 5 p.m.
Conference attendees receive a discounted rate
Free and ample parking available
Schedule for Master Writing Classes Modules
Jessica Page Morrell will teach the morning module ( 9 a.m. until noon) Topic TBD
J.D. Barker will teach the afternoon module (1:30 - 4:45) Topic TBD
Seating is limited. Register today! These sessions always fill up. Reserve your spot today!

Master Class Modules - please list attendee's name
Select One or Both Modules
Jessica Page Morrell Morning Session (75) J. D. Barker''s Afternoon Session (75)
Join the Chanticleer International Community of Authors and Readers!
Click here to join the Chanticleer Community! A collaborative community of authors and aspiring writers.