Thriller, Suspense Writing Contest | Chanticleer Book Reviews
2017 Clue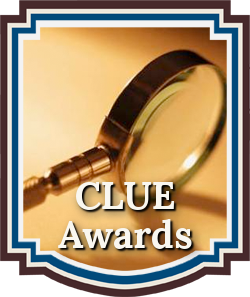 Brand:
Chanticleer Book Reviews
Type of Work
Published (0) Manuscript (0)
Category
Detective/Crime (0) Suspense/Thriller (0) Private Eye/Noir (0) Legal/Medical/Police Procedural (0) Spy/Espionage (0) Eco/Natural Resources Thriller (0) US Political Thriller (0) Undercover (0) International Espionage (0) Investigative (0)
Join the Chanticleer International Community of Authors and Readers!
Click here to join the Chanticleer Community! A collaborative community of authors and aspiring writers.