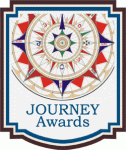 The JOURNEY Awards writing competition recognizes emerging new talent and outstanding works in the genre of  Narrative Non-fiction. The Journey Awards is a division of the Chanticleer Awards International Writing Competitions.
We are pleased to announce the JOURNEY Awards Official Finalists List for 2015, otherwise known as the "Short List" from all the 2015 entries received. The Official Finalists Listing is comprised of works that have passed the first three rounds of judging from the entire field of entrants. To pass the first three rounds of judging, more than sixty pages of the works below have been read and been deemed worthy by the CBR judges of continuing in competition for the JOURNEY Awards FIRST IN CATEGORY positions and their prize packages.
Congratulations to the JOURNEY AWARDS 2015 FINALISTS and Good Luck to them as they compete for the First Place Category Positions:
Grant Harper Reid  – Rhythm for Sale

Tessa Shaffer – Heaven Has No Regrets 

Bonnie Rose Ward – Winds of Skilak

Harish K. Malhotra  – Metaphors of Healing

George DeVault – Fire Call
Wendy Hinman – Tightwads on the Loose
Margaret Irving – Frozen Tears

H. Alan Day – The Horse Lover

Gayle Nix Jackson – The Missing JFK Assassination Film

George DeFault for Fire Call

Warren Dent – Regentville 

Roni McFadden – The Longest Trail

Ginger Cucolo – The Knoll
Good luck to all the Journey Awards Finalists who made the Short List as they compete for the First In Category Positions!
More than $30,000 dollars in cash and prizes are awarded to Chanticleer International Blue Ribbon Awards Winners annually.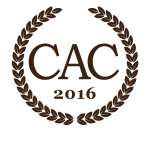 The Journey First Place  Category award winners will compete for the Journey Grand Prize Award for the 2015 Best Narrative Non-fiction work. Grand Prize winners, blue ribbons, and prizes will be announced and awarded on April 29, 2016 at the Chanticleer Authors Conference and Awards Gala, Bellingham, Wash.
The First In Category award winners will receive an award package including a complimentary book review, digital award badges, shelf talkers, book stickers, and more.
We are now accepting entries into the 2016  JOURNEY Awards. The deadline is January 31st, 2016. Click here for more information or to enter.
More than $30,000 worth of cash and prizes will be awarded to the 2015 Chanticleer Novel Writing Competition winners! Ten genres to enter your novels and compete on an international level.
Who will take home the $1,000 purse this coming April at the Chanticleer Awards Gala and Banquet?