We offer editorial book reviews, manuscript overviews, writing contests, book awards, an author conference, workshops, and book marketing opportunities to help authors achieve their publishing goals. 
Sharon Anderson
Uncover the secrets of great authors, discover how they use the intricacies of writing craft, and trace these authors' influences and habits. Learn how to analyze how great authors reflect their time period and find fresh ways to manipulate language with Jessica Page Morrell.
Chanticleer
Congratulations to the Official 2017 Instructional and Insightful Non-Fiction Book Awards Shortlisters! The I&Is!
Carrie Meehan
A hold-your-breath thrill-ride that does not disappoint. From Florid to Ecuador, our heroes are hot on the trail of organized corruption that may spell their doom.
Chanticleer
The Writer's Life blog posts - written for writers by writers! This week's post features Diana Forbes, a historical fiction author of the debut novel "Mistress Suffragette."
kbrown
Scott Steindorff is an American film and television producer who specializes in adapting books into movies. Known in the industry as the "Hollywood Book Man", when he buys rights to a book, there's a good chance that story will show up on the big or home screen. AND he is coming to the Chanticleer Authors Conference!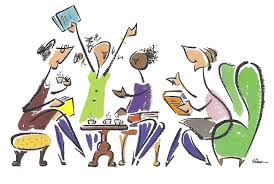 Book Clubs and Readers find out about the latest book deals, book sales, author promotions and goodies, and news from Chanticleer Communty Authors in this special CBR news column just for you!