Websites for Authors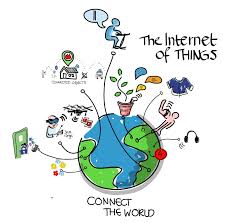 If you don't have a website, you don't exist!
This is the current state of the world. There is no getting around it. Whether you are looking for an agent, publisher, or to grow your audience, you need a website.
And if you do have a website, is it working effectively for you?
Does it reflect your author brand?
Is it easy for you to maintain and update?
Does it connect you with your audience?
Does it convert people into readers? Readers into fans?
When you are building your website it is important to use a something that you will be able to manage the day to day operation of on your own, without help from an expert. There are many different companies with website building tools that make is easy: Google, WordPress, Wix, Weebly, Square Space, etc. They each have their strengths and weaknesses. Weebly is easy to set up, but not as flexible if you want to start doing more with your website. WordPress is not as easy to set up, but the possibilities are limitless in what you can do with your page.
Whatever you choose your website should do the following:
Look uniquely yours
Convey your brand, genre, personality
Be effective in achieving your goals
Engage your audience
Hit all the basics: Home, About, Blog, Contact
Establish your tagline to make you memorable
Help organize your content – books, links to retailers, blog articles, book club info,etc.
Have a contact page with a professional looking domain based email (e.g. you@yourwebsite.com)
Be mobile friendly and look good across all devices
Social media integration – link up with facebook, twitter, pinterest, goodreads, etc.
Organize your media kit: headshot, bio, bookcovers, reviews, etc.
Tracking & Analytics, so you can see that it's working
Email opt-in to keep in touch with your audience
Search Engine optimized – make your site discoverable to search engines
Some services let you create a website on their own managed website hosting (this is how most of the free ones work). But to have the most flexibility a "self-hosted" website is always the best choice. Some of the expenses you can expect
Register a .com domain name (~$15/year)
Set up web hosting (~ $8/month–you can get less but you may experince outages and downtime)
Pay a professional for initial setup and lessons in management ($ varies)
Pay for extra components (most websites will not need paid extras)
WordPress is one of the best choices for author websites. It is easy for a novice to learn and manage on a daily basis, and it is extremely flexible, allowing for almost any vision to be brought to life. But initial setup can be difficult for a beginner. So Chanticleer recommends the following trusted companies for help with setting up your WordPress page:
Please, let them know Chanticleer sent you!