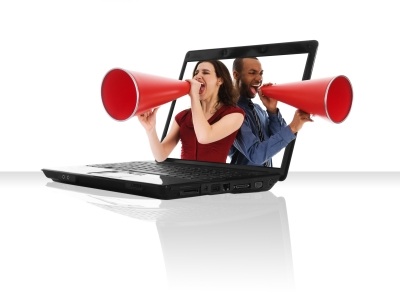 You already know the obvious elements your website needs, such as your books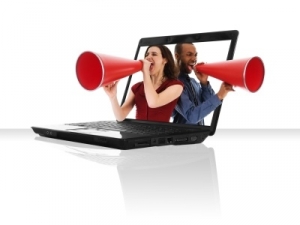 and where to get them, a page about yourself, a blog (if you keep it up), your contact information, and if appropriate, press page and calendar.
But does your website have these five essential website pillars to be effective for promoting you and your work?  
Your Branding Message in a Tagline
Calls to Action – Driving Your Audience to Action
Search Engine Optimization (SEO)
Interaction with Your Visitor
Usability and Readability
The First Post on the Five Pillars of Effective Website Design will focus on your branding message because this will make your website's information and marketing message more effective.
1. Your Branding Message
A tagline should conceptualize your branding message. Websites need to be clear and concise, and only include up front what can be easily digested within seconds. Your first impression needs to be like an 'elevator pitch'. Your tagline, short and sweet, will appear on every page, in the header.
For instance, author Laura Navarre's tagline is Desire has never been so dangerous. From this short phrase you can gather that she writes romance novels with intrigue and risk.
Laura also writes under another alias, Nikki Navarre. Although it's part of the same website, she brands her alter-ego very differently: State secrets have never been this sexy. From this, we know we are going to read politically charged romances, and from the graphics, that they involve the Soviet Union.
Author Wendy Delaney uses Cozies with a Kick, implying fun mysteries with a tad of spiciness– that these are not grandma's cozies. You could not confuse these two authors. They are both women, they both write mysteries, but you know they are reaching different audiences.
Notice how every aspect of their websites focuses and reinforces their specific branding in their web sites visitors' mind-space.
See how your website compares with this handy branding checklist for your author web site's homepage: 
Header – Strong Visual Image that Reinforces the Tagline
Menu Bar – Easy to Navigate
Homepage – says it all: Author, Tagline, Genre, Where to Purchase, How to Contact, Testimonials, and Visitor Engagement
Handy Links with Calls to Action
A personal note from the author at the bottom of the page to call again (visit again).
Our next post will focus on Calls to Action.
We hope that this article has shed some light on areas where your website can be improved to help you reach your audience. The best part is all of these improvements are free if you know how to do it yourself. If not, Chanticleer Reviews offers website assistance and creation as part of their book marketing services targeted specifically for authors.
Rochelle Parry, Chanticleer Reviews' Creative Director