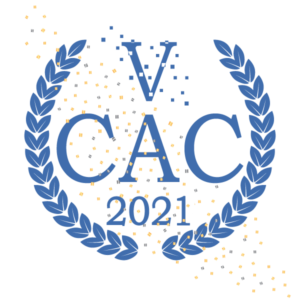 Conference Testimonials
Hundreds of Authors and Writers from all over the world have great things to say about the Chanticleer Authors Conferences.
CAC21 will be our 8th conference and second virtual conference!
Be sure to join us April 21 -24, 2021 (core dates)  
Here is what some attendees are saying the Virtual 2020 Chanticleer Authors Conference – just a few of the many kudos shared with us.
"Thank you for the marvelous event Chanticleer put on. I've been touting Chanticleer and the awards given to me on all the sights on which Abigail's Window is being promoted." – Susan Lynn Solomon, author of Abigail's Window and 1st place category winner Mystery & Mayhem Awards and GRAND PRIZE winner of the Paranormal Awards
I am so proud to be awarded First in Place in Little Peeps for A Tall Tale About Dachshunds in Costumes! Thanks to ALL involved to make the Chanticleer Conference and Awards top notch! – Kizzie Jones, author of A Tall Tale About Dachshunds in Costumes and 1st place category winner Little Peeps Awards
I'm so excited to have this award.  The conference was very informative, well-executed and worth every penny. – Carolyn Watkins, author of The Knock and 1st place category winner Little Peeps and Gertrude Warner Awards
Now THAT was an incredible conference. Can't wait to take part in another one (in person) at the Hotel Bellwether in the future. Thanks so much for all the hard work that must have gone into it. – Nancy Thorne, author of Victorian Town and 1st place category winner Dante Rossetti Awards
Thank you! Fantastic! It was great meeting everyone virtually in the Zoom conference. I really enjoyed it and appreciate all your incredibly hard work and dedication. It's invaluable to indie authors that organization like yours support us. – Palmer Pickering, author of Moon Deeds and 1st place category Paranormal Awards
Thanks again for the positive experience during the virtual conference; you and your team put on a wiz-bang, professional show and I learned a lot. – JI Rogers, author of The Korpes Agenda and 1st place category Cygnus Awards
"Thank you again and again for a wonderful two weeks! Tremendous range of content and presentation. I enjoyed everything and learned much that I can apply now." – Judy Santamaria, author of Jetty Cat Palace Cafe
"Your workshops have been incredibly instructive, and I'm greatly looking forward to the next one with Donald Maass." – John Middleton Simpson
"Thank you again for all your hard work on this year's conference. Truly you three are on the cutting edge and allowing us to all see into the future of publishing. And thank you for including such an excellent array of presentations – broad-based and informative on so many levels." – Gail Noble-Sanderson, author of The Lavender Meuse Trilogy
"I'm writing to say how much I enjoyed the conference this year." – John  W. Feist, author of Blind Trust
"Amazing job you did on presenting a VCAC!"  – JP Kenna, author of Joel Emmanuel
"Hi Kiffer, Well, you guys did it! In my opinion, you pulled off a really good awards ceremony and I enjoyed attending by Zoom. I look forward to next year, in-person, fingers crossed." – Tim Cole, science fiction author
"Hi Kiffer, I'm really enjoying my first (V)CAC! Thanx for a great conference! Very much appreciate all the work you and Sharon have done getting this conference and classes set up for everyone!" – Scott Benting, author of Search for the Armor of God
"How wonderful that the virtual conference was such a roaring success! You should be so very proud – and you are probably relieved as well! Thank you so much for all your hard work and making it wonderful for all the attendees!" – Alex Paul, author of the Middle-Grade series — Arkeen Freeth
"We had a blast at the Chanticleer Authors Conference—held in our living room…Since in-person conferences are on an indefinite hold, Chanticleer moved everything to Zoom and did a wonderful job at that…a good time was had by all. We missed the scenery and human connection, but were grateful Chanticleer was able to pull off such a great virtual conference. Hopefully, we can toast in person next year." – V & D Povall, authors of Jackal in the Mirror
The testimonials, statements, and opinions presented on our website are applicable to the individuals depicted. Results will vary an may not be representative of the experience of others. The testimonials are voluntarily provided and are not paid, nor were they provided with free products, services, or any benefits in exchange for said statements. The testimonials are representative of Chanticleer's customers but the exact results and experience will be unique and individual to each customer.
BEST CONFERENCE EVER! Kathy, Andy, Sharon- WOW! You guys totally blew it out of the stratosphere this time. 
Class, elegance, intelligence, and humor— all mixed perfectly for an unforgettable experience. Thank you so much for your selfless contribution to writing and to the growth of story and human culture. I'm both humbled and honored to play even the tiniest of parts in your great creation. Thank you so much – job well done. Jessica Stone, author
I just wanted to tell you how much I enjoyed the conference.  I got a lot of valuable info (as usual) and loved the networking…It was an amazing night, and I am still basking in it.  Thank you, again, for everything. Michelle Cox, Author of the Henrietta and Inspector Howard series
A huge "Thank You" to Kiffer, Sharon and the entire staff at Chanticleer for all that you do for authors! I am filled with gratitude. Thank you! Thank you! It was so good meeting and visiting with you all. I look forward to coming again next year! Janice S. Ellis, Ph.D. author
Hi Kiffer,  Still on a post-conference high from my wonderful weekend in Bellingham…. Thanks again for the great conference and the honor of the award…Barbara Stark-Nemon, author of HARD CIDER
After another wonderful conference, I continue to be overwhelmed with awe and gratitude for the inspiring presenters and authors I met there. Including you. PJ Devlin, author
Thank you again for everything you did to make the 2019 conference so wonderful and such a success. I had a great time, learned a lot (particularly about Hindenburg), and met so many great new people! Thanks again, and I'm looking forward to next year! 
Elana Mugdan, author Dragon Speaker
Congrats on a really cool conference. I think all the sessions were terrific. Loved Betsy Graziani Fasbinder's presentations and learned a lot, Adam from PublishDrive was very helpful in metadata stuff–learned tons there– and of course, the Danes (Hindenburg Systems). Good fun. Was impressed that JDBarker just came and hung out.Great conference. The energy, the catching with old friends and meeting new ones. Everyone was splendid. What makes this a powerful conference. – J.L. Oakley, author
… I found the conference filled with people with various levels of experience in the writing and publishing world. The lectures were informative. I also enjoyed talking to several people who like myself, had military and medical backgrounds. A few had lists of websites that helped improve my knowledge base. Kiffer and Sharon were also VERY encouraging and helpful in advising me along the way. Ron Garis, author Magenta is Missing
Namaste, Kiffer, Sharon, and everyone else involved with this conference.  What a wonderful author event.  This was my second year attending and this year was just amazing.  Thank you for another ultra-inspiring conference.  I hope to be sending my manuscript for a review soon.  Betty Theiler Author of "Beyond Borders" a Memoir.   
It was a pleasure meeting you this past weekend. I wanted to thank you for hosting such an informative and helpful conference…Thank you, thank you, thank you!! Patricia Suprenant, author
Your Conference is so informative, helpful, inspiring, and fun. Such a quality event for Authors. Thank you for all your hard work and efforts. This is really a valuable Conference. Wendy Kendall
Good Morning Ladies! Anyone over there got conference hangover? My brain is full of a to-do list after your wonderful conference. Well done! Thanks again for all you do. The conference was amazing! Kim Hornsby, The DreamJumper Series
Kiffer,
    Thank you so much for putting together such a great author's conference. I came to learn, … I did! I would do it all again, come back home, and go back again. I gained so much insight that I am using to take my manuscript to another level.
     I met so many truly nice people who call themselves authors. It was a great opportunity to network and meet folks.
     I think your challenge will be to top this one at next year's conference.
     Once again, my appreciation to you and Sharon and staff!
Cordially,
Donna (Dee) Blake Bulkley
"You made me, a first-time author, feel like a writer. In addition, I found the conference unique, focused, and an amazing learning experience." Nancy Adair, Bellingham, WA.
"Thanks for an amazing conference. It was a blast to meet so many talented people, and I learned a ton. I came home bursting with ideas for new stories as well as ways to better market and sell the ones I have. It was more than worth the cost of attending."
Scott Smith, award winning author of AN OUTCAST STATE, Hawaii.
"The most enjoyable and educational writers conference that we have attended…The Awards [Night] is a magical night for each & every author there." Tom and Nancy Wise, award winning authors of THE BOREALIS GENOME, Pennsylvania.
"Thanks again for putting together such a great event for authors." Rachel B. Ledge, award winning author of THE RED RIBBON, Singapore.
"CAC2015 was a big game changer for me! Thank you for the honor and privilege. The intellectual take-away was phenomenal, equating with the joy of receiving a 1st Place Chaucer Award. So happy to be a part of the Chanticleer network!" Syril Kline, award winning author of SHAKESPEARE'S CHANGELING, Maryland.
"The knowledge I acquired about writing, publishing, marketing and myself in itself was PRICELESS but the HONOR of meeting the acquaintances  of people such as yourself and other Authors made me FEEL visible, valued and part of something bigger than myself – A FAMILY! I started my third book this morning because you made me BELIEVE in ME! Thank YOU for the awakening!" Donna LeClair, award winning author of WAKING REALITY, California.
"A GREAT conference. All were most kind and helpful, and I learned a lot. THANK YOU, THANK YOU, THANK YOU." John Trudel, award winning author of GOD's HOUSE, Oregon.
"While many conferences are fine for writers just starting out, this one is aimed at those who intend to be professional authors. The publishing business is constantly changing, and attending the Chanticleer Authors Conference helps me keep up with what's going on.  I always learn so much!" Pamela Beason, Grand Prize winning author of THE ONLY CLUE, Bellingham, WA.
"I've attended many writer's conferences over the years –Maui Writers, Pacific Northwest Writers, Surrey International Writers, Chuckanut Writers, and Write on the Sound Conference. All great experiences, but I've never gone to a writer's conference where all the topics were about marketing and getting you books known. The Chanticleer Authors Conference offers such an experience with some of the best experts and innovators in the field. After attending last fall, I came away with both ideas and the tools to help make my books more visible and made great contacts and new friends. Writing a novel is exacting enough. Getting sales in a crowded market is essential in this free-wheeling publishing world." Janet Oakley, Grand Prize Winning author of TREE SOLDIER, Bellingham, WA.
"Please keep on with the wonderful work that you are doing in providing authors with a credible, open-minded and caring platform." Elizabeth Barlo, author of RUTH 66, Netherlands.
"The Chanticleer Conference is an amazing place to meet the next people who will help push your book marketing, editing, marketing to the next level. I always come away with things I can go home and do." Robert L. Slater, award winning author of ALL IS SILENCE, Bellingham, WA.
"The Chanticleer Authors Conference is for authors who are serious about successfully marketing their books. At the CAC conference, I learned not only from the presenters but also from the many professional authors in attendance, who brought a wealth of experience in both traditional and self publishing. Recommended for writers who are planning their first book launch or their tenth." James Wells, author of THE GREAT SYMMETRY, Bellingham, WA.
"We…enjoyed our visit to Bellingham and my good fortune in winning a Laramie Prize for Wolf Eye's Silence. (Another side comment here: Angels Over Yellowstone is part of a series that started with Wolf Eye.) Thank you for all your work." Elisabeth Ward, award winning author of WOLF'S EYE SILENCE, Oregon.
"C'est magnifique!! Thanks so much, Kiffer. I love that we can build on the buzz of #CAC15!! It was an inspiring and uplifting event. I'm delighted to have BLUE in the Chanticleer family."  Kayce Hughlett, author of BLUE: A NOVEL, Seattle, WA.
"Many thanks to you and your team! New friends, eye-opening ideas, fantastic speakers and loads of inspiration."  Kerryn Reid, award winning author of LEARNING TO WALTZ, Florida.
"CAC is a great nuts and bolts conference for authors navigating the changing world of publishing. I have attended for two years and learned so many new things each time. A great conference to learn from both professionals with years of experience and peer authors who are experimenting with the all the new tools available in self-publishing. I highly recommend CAC to anyone who wants to self-publish, or who has self-published and needs to know what to do next. Also, the atmosphere was amazing. Great venue and friendly people!" Selah J. Tay-Song, author of DREAM OF A CITY OF RUIN, Bellingham, WA.
"#CAC15 was my first time attending. I met so many wonderfully helpful authors at the conference. The workshops were exactly what I needed. I left with a commitment to self-publish my novel – which I'd had under my bed for almost 2 years – and had pre-orders on Amazon within a month. I'm certain I'd still just be thinking about how to dust of the manuscript were it not for #CAC15 and all the people I met there." Donna Barker, award-winning author of MOTHER THERESA'S ADVICE FOR JILTED LOVERS, Vancouver, Canada.
"At the end of the CAC15 conference, I took away a lot of new knowledge regarding some craft issues, branding, and marketing techniques and writer connections. Useful intro's to new apps & writer/assistance groups, plus a snapshot of audiobook 'stuff' to name a few. Chanticleer is on the cutting edge of the writing industry. I signed up immediately for the 2016 event, now to be held in April. Typical of Chanticleer, as part of caring for and about authors, their spring date eases up time pressures for writers that attend other conferences scheduled in the autumn. The venue and small size is perfect for me, providing easy access to workshop rooms, aesthetic ocean-side scenery in the views from some locations, and an overall positive experience. See you in April!" Marion Spicher, author, Washington.
"CAC15 was my second conference! They are only getting better and better, with wonderful author sessions, information you need to know and friends to make. The banquet is so exciting to hear the winners and see everyones faces. Dont miss out, come and join us at CAC16 in Bellingham, a beautiful place to see and enjoy." Janet Shawgo, award winning author of FIND ME AGAIN, Texas.
"Thank you for hosting one of the best conferences I've been to! Leanne and I learned sooooo much. Some of those classes should be like mandatory classes for newbies." John Yarrow, award winning author of the soon to be published THE TIME FORWARD PROJECT, Plano, Texas.