CAC20    We will update the schedule for the NEW DATE of CAC 20
September, 3, 4, 5, & 6th, 2020. Please check back often! Thank you for patience and understanding.
The New Era of Content Creation in All Its Forms
We have a spectacular line-up of experts in marketing, book publicity, publishing, and advanced writing craft lined up for the 2020 Chanticleer Authors Conference!
Hashtag:  #CAC20 #Storytellers
Special Guests as of  March 14, 2020!
Robert Dugoni, Scott Steindorff, Donald Maass, Paul Cutsinger, Chris Mottes,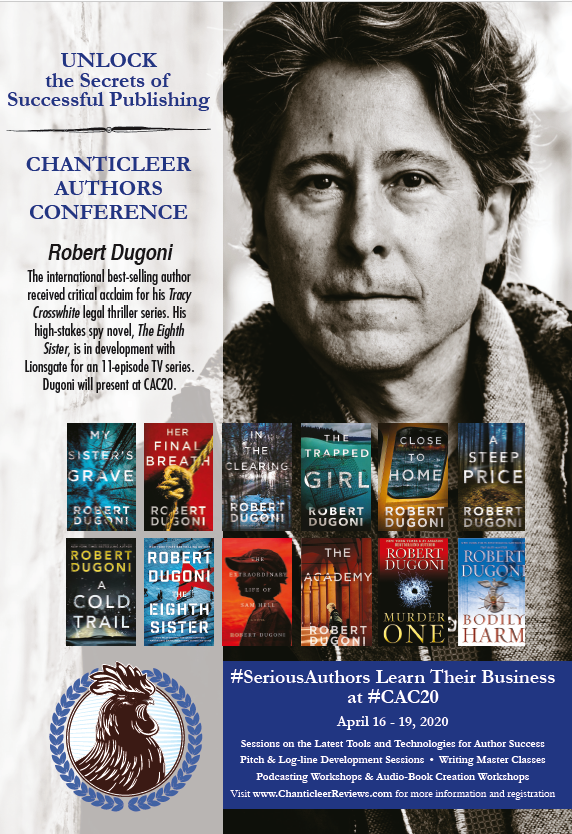 Robert Dugoni is critically acclaimed New York Times, #1 Wall Street Journal and #1 Amazon Best Selling Author of The Tracy Crosswhite series, The Charles Jenkins Series and the David Sloane series. Since 2013, Dugoni has sold more than 5,000,000 books in the series, and My Sister's Grave. His new espionage Charles Jenkins series' first book The Eighth Sister is currently in development with Lionsgate Productions for 11-episodes for TV.  His books are sold world-wide in more than 25 countries. 
Robert Dugoni's Participation:   
Thursday Afternoon, April 16th, Master Writing Class  1 – 5  p.m.
Friday, April 17th
Writing Craft Session – 10 a.m. – 11 a.m.
Keynote Presenter at Luncheon,
Dugoni – Book Signing Session immediately after the luncheon
Panel Discussion — The Entertainment Industry and Books with Scott Steindorff
Standby…
---
Robert Scott Steindorff:  Beyond the Book — Entertainment, Film, and TV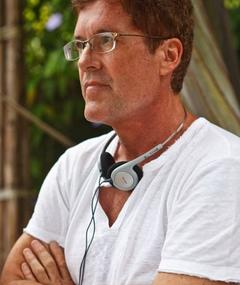 Robert Scott Steindorff is an American film and television producer who is known for adapting literary works into film works.
Scott established his own production company, Stone Village Productions. He works with some of the top people in the entertainment industry such as Natalie Portman, Nicole Kidman, Matthew McConaughey, Ewan McGregor, Robert Downey Jr., Scarlett Johansson, Jon Favreau, John Leguizamo, Will Farrell, Jack Black, and others.
Scott will join us again and share the latest insider information for the Film Industry. He is currently in production for a film adaption of Station Eleven by Emily St. John Mandel. On October 18, 2019, it was announced that Station Eleven would be adapted into a 10-episode miniseries that will premiere on HBO Max. Hiro Murai is set to direct, with Patrick Somerville as showrunner and writer. They will both also serve as executive producers alongside Scott Steindorff, Scott Delman, and Dylan Russell. The miniseries will star Mackenzie Davis as Kirsten and Himesh Patel as Jeevan.
Scott is professor of practice in the both the School of Art and the School of Film, Dance, and Theatre at his alma mater, Arizona State University.
Sessions and Participation at CAC 20 (exact times to be scheduled) 
Evolution of Storytelling and How Storytelling is Changing
Exploration of New and Revolutionary Ways of Storytelling including delving into immersive, mixed reality, and digital art
Nonlinear Story Lines
Using Imagery (words or visuals) to Create an Emotional Affect
Scott has produced  Chef, Jane Got A Gun, Las Vegas and  Empire Falls (TV Series with producer Paul Newman), The Human Stain, Love in the Time of Cholera, and other works.
Michele Miron, Editor for Press Publications wrote that "When producer Scott Steindorff buys rights to a book, there's a good chance that story will show up on the big screen." She continues to report that "he makes two to three movies each year." 

Known as Hollywood's bookman – Scott has chosen the books from these authors to adapt into movies include Philip Roth, Richard Russo, Gabriel Garcia Marquez, T.C. Boyle, Nicholas Sparks, as well as Michael Connelly's The Lincoln Lawyer and Mikhail Bulgakov's Master and Margarita.  His latest work that he is producing is Station 11 by Emily St. John Mandel. 
Click here to watch Scott's interview on On Word Talks with Storytellers (less than 3 minutes long but he gives some insightful tips).
---
Two World-Class Leaders in Podcast Generation & Audiobook Creation CAC20 Workshops on Podcast Generation & Audiobook Creation
Learn from the Best!
CHRIS MOTTES & JONATHAN HURLEY
Two 3- Hour Workshops on Sunday, April 19th, 2020. 
Audio Book Creation Workshop, Sunday, April 19th (9 a.m. until 12:30 p.m.)
Podcast Editing Workshop, Sunday, April 19th (1:30 until 4:30 p.m.)
Participants must sign up ahead of time for these two workshops to receive the link to download the proper Hindenburg apps vital for the class. You will be using your laptops. Come prepared!
AUDIO-BOOK CREATION Workshop– each attendee will receive a 6-month license to Audiobook Creator (HABC) upon completion of Chris' workshop. Seats are limited. Please reserve your spot today. 
JOURNALIST PRO Workshop– each attendee will receive a 6-month license to Journalist Pro for Podcasters upon completion of Chris' workshop. Seats are limited. Please reserve your spot today. 
In addition to the Comprehensive Workshops on Sunday, Chris and Jonathan will present at the following sessions:
Introduction  to Audio-book Creation with Chris and Jonathan and author Elana Mugdan who used the HS app and saved thousands of dollars.
Introduction to Podcasting – a primer.
Podcasting Kaffeeklatsch session for an informal question and answer session to ask these experts your questions.
Audio-Book Creation Kaffeeklatch session for an informal question and answer session to ask these experts your questions.
Attendees will have access to the online tutorial sessions and system updates post-conference from Hindenburg Systems.

Chris Mottes has produced uncountable radio & TV productions, primarily documentaries,  including the Danish Broadcasting Corporation and Swedish Radio. Before joining Hindenburg Systems in 2010 as CEO, he has successfully founded several media companies along with independent production companies based out of London and Stockholm.  Hindenburg Systems is based out of Denmark but has a global reach. Click here to read about the organizations around the world that use the Hindenburg Systems for audio-books and podcasting.
Jonathan Hurley graduated from Berklee College of Music is 2004. In the following years he has recorded, edited and produced various records, film scores and other audio projects. Jonathan also worked for several years as a teacher in the Massachusetts public school system, developing his pedagogical and training skills.
From 2014 to 2020 Jonathan worked as an audio editor and Digital Production Specialist at Perkins School for the Blind. Perkins produces 50 audio-books a year and with a staff of 35 narrators.
As Digital Production Specialist, Jonathan was responsible for all training and audio-related production at the Perkins recording studios. In this role, he trained narrators in how to use Hindenburg Audio Book Creator to independently narrate, record and produce complete audio-books.
Jonathan's training included all aspects of technical production and narration techniques, ranging from preparing for recording, breath-control, posture and alignment to correct microphone use. The training regime he created improved the ability of narrators to create an audio experience that people want to listen to.
Jonathan also trained the reviewers and editors at Perkins to format and edit the books for final production, including creating a Table of Contents structure, adding correct room tone and marking corrections to be rerecorded, as well as ensuring that the final audiobook files were exported to meet standards for audiobook hosting platforms such as Audible's ACX.
Jonathan has recently started working for Fluent Learning producing and sound designing two serial podcasts.
---
Jessica Page Morrell:  Writing Craft Sessions that Will Take Your Work to the Next Level
Each year we offer writing craft sessions from the best editors and authors in the publishing industry. This year we are excited to announce that we have Jessica Page Morrell as the teacher of the Master Writing Class Sessions.
Jessica understands both sides of the editorial desk–as a highly-sought after developmental editor and author. Her work also appears in multiple anthologies and The Writer and Writer's Digest magazines.  She is known for explaining the hows and whys of what makes for excellent writing and for sharing very clear examples that examines the technical aspects of writing that emphases layering and subtext. Her books on writing craft are considered "a must have" for any serious writer's toolkit.
Master Class taught by Jessica Morrell on Thursday, April 16, 2020 — additional fee required.
Master Class: Between the Lines: Master the Subtle Techniques of Fiction Jessica P. Morrell ©
Between the Lines: Master the Subtle Techniques of Fiction
Readers want to be haunted by stories, characters and specific scenes that linger in their memories. While reading they want to be transported to another time and place. The best fiction does this; touching the deep layers in us. A writer achieves this effect by embedding many techniques into his story to create a deep and simmering story world. Yet, since some elements in fiction are suggested or remain invisible they're difficult to analyze. This workshop brings these fictional elements into the light to help you create your own nuanced, layered, and compelling stories. We'll combine discussion and exercises, and read three short stories during the workshop session, we'll cover various vital techniques for creating fiction with depth and resonance. Generous handouts will be included.
These techniques include:
• Using subtext and subtlety to create deeper meanings.
• How themes whisper and enhance other aspects of the story.
• How to make pacing decisions and how to milk highly charged scenes for maximum drama.
• How tension and suspense contribute to every page.
• How foreshadowing creates credibility.
• The proportion of details needed to create a story world that breathes.
Conference Sessions:
Subplots: The Stories within Stories
Captivating Co-Stars: Why Secondary Characters Need More Attention
KaffeeKlatch – Round Table Discussion – On Language and Linquistics
TDB
---
Simon-Pierre Marion, CEO of Scenarex – the developer of BOOKCHAIN – the online secure selling platform that allows you to retain more of your royalties.
The main reason he founded Scenarex, is to provide publishers and content creators with innovative and effective tools based on blockchain that allow them to manage their digital files and protect their content against piracy and theft, and all without compromising their accessibility or impeding their impact on the public.
Scenarex's flag product, Bookchain®, is the first worldwide online platform to publish, sell, and read ebooks using blockchain technology and allowing for local currency for purchases and rights holders' royalty distribution. With over 20 years of experience in supervising IT application development, budgeting, and project management, he also holds a Bachelor of Science in Computer Science (B.Sc.) and an Executive Master of Business Administration (eMBA), with a specialization in technology management. Simon-Pierre manages the overall operations and resources of the company while ensuring its continued development and growth.
Conference Sessions:
What is Blockchain and Why Should Publishers (Authors) Care
Content Ownership: Blockchain and Digital Rights Management for Self-published Authors
Publishing On Bookchain — Being a Pioneer on the Blockchain Panel
KaffeeKlatche — Informal Round Table Discussion with Simon-Pierre
Ask the Expert Sessions – Consultations
Do you want to upload your works to Bookchain? Bring your laptap and have the CEO himself help you navigate this secure platform for selling digital books!
---
Below are faulty and presenters from 2019 CAC.  Please visit this page for the most recent updates to CAC 20 presenters and faculty. Thank you, Kiffer
---
Wendy Kendall: Podcaster, Mystery Author, Social Media Maven & Chanticleer Review & Editing Team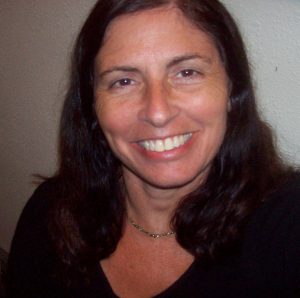 Wendy Kendall is Podcaster, Mystery Author, Editor, Book Reviewer and highly sought after Social Media Educator. She specializes in her love of Mystery and all things related to a crime scene.
Sessions:
A DIALOGUE ABOUT DIALOGUE – with Avis Adams
Effective dialogue is like a real conversation, only better. It reveals who your characters are while bypassing the mundane, sometimes tedious and flawed components of everyday conversation in the real world. Great dialogue moves the story along and can be an integral tool for managing the pacing of scenes.
This workshop includes well-researched information combined with examples from published authors, live demonstrations of dialogue examples spoken between the co-presenters, and hands-on exercises.
Information Includes:
10 Specific Dialogue Tips – "Keeping it Better Than Real" that will improve your writing craft
What your characters should "Never Say Ever Again"
Specifics methods to developing characters through dialogue
Dialogue and Point of View
Important dialogue mechanics reviewed including dialogue tags, exposition, and grammar
This workshop crosses all genres, and we will highlight unique dialogue tools and traits that distinguish genres.
CLUES THAT CAPTIVATE YOUR MYSTERY AUDIENCE
Clues are the mileposts on the map that carries your reader from your mystery's page one, to the ending you've crafted. It's important that these clues be well designed and effectively planted. This workshop will provide specific suggestions and strategies for using clues to greatest effect, to delight your readers, and to propel them through your story.
Wendy will highlight the critical elements of how to create different clues within three primary clue types:
Suspects – secrets, motives, crucial information revelations
Subliminal Plants – critical although seemingly innocuous details
Red Herrings – clues that point away from the killer
You will learn:
Map the mystery's journey through clues,
Properly frame up the final clue that leads the hero/protagonist to the truth,
Effectively use reversals to anchor the main storyline – when the hero finds a clue that dispels the working theory and sends them spinning in another direction
The content of this workshop spans across all mystery subgenres.
SCULPT UNFORGETTABLE CHARACTERS
Writing characters is similar to the quote attributed to Michelangelo and sculpting – "The sculpture is already complete within the marble block, before I start my work. It is already there, I just have to chisel away the superfluous material."
It's the human elements of your story that resonate with readers. Skilled development of specific aspects of characters in a story triggers the readers' imagination to make the characters believable and unforgettable. This workshop shows writers how to chisel away the superfluous material in their characters using tools based on well-researched information, character "interviews" that illustrate what makes them unforgettable, specific tips on sculpting characters, and hands-on exercises.
Information includes:
Developing internal and external conflict with your characters
Static and Dynamic characters – those without a character arc (that's just who they are, like Sherlock Holmes or Captain America), and those who change through the story
Giving your characters baggage (their past)
How secondary characters can reinforce your protagonist
Effective ways to communicate external characteristics
The content of this workshop spans across all fiction.
Making Social Media, Smart Media
---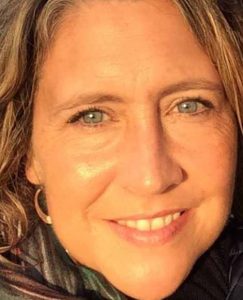 Cami Ostman –
 a psychotherapist and as a writer, Cami excels at helping people figure out what it is they REALLY have to say. Her gift is to break down the daunting tasks in life into manageable bite-sized pieces for people so they can experience success.
She will do the same for you – Don't miss it!
Sessions:
Making Money with Back End Programs: How to take the content of your non-fiction book and create programming people will pay you for.
Master Mind Your Book:
Using the Story Spine as a tool to move you forward when your writing gets stuck.
Move Beyond Your Inner Critic so You Can Embrace Your Inner Champion
---
PLEASE STANDBY as we update this page with the latest information on CAC 20 Faculty and Presenters! — Thanks, Kiffer
---
Below is 2019's Faculty
---
Allison Vrbova: Public Relations Strategist 
As a marketing communication professional with a Master's Degree in creative writing, Allison is a storyteller at heart. That's why she spent the past decade helping tech startups, innovative small businesses and social profit companies create brand loyalty through compelling content. She has written about everything from drones and IoT applications, to mission-centered food products.
"Let's be fearless!" – Allison Vrbova 
Sessions:
GETTING MEDIA ATTENTION as a SMALL PRESS or INDIE AUTHOR
If you're asking yourself, "Are press releases just a waste of time these days? Can I even hope to get media attention for my book release?" you need to attend this class!
Publicity and marketing consultant Allison Vrbova has helped countless small press authors, independent artists, and entrepreneurs beat the odds to gain media attention in regional and national publications. She will discuss the changing landscape of author publicity and give attendees concrete tools for gaining earned media attention – from press releases to media outreach, to press interview prep.
MEDIA OUTREACH: CHECKLIST & TIMETABLE
Participants will learn what is important and what is not and why in their particular situation, Allison will share her strategic timetable for authors getting ready to launch their books!
---
Presenters & Panelists
---
Avanti Centrae – 

International award-winning author who blends intrigue, history, science, and mystery into non-stop thrillers.



Avanti is the author of the international award-winning VanOps thriller series. The Lost Power took home a genre grand prize ribbon at the Chanticleer International Book Awards (CIBA) 2017, and an Honorable Mention at the 2018 Hollywood Book Festival. Her work has been compared to that of James Rollins, Steve Berry, Dan Brown, and Clive Cussler. She resides in Northern California with her family and German Shepherds.
Session:
HOW TO OVERCOME WRITERS BLOCK with MEDITATION
Does your writer's block ever feel as tall as Mt. Everest? This practical workshop will provide a variety of tools and techniques for using the ancient mysteries in your creative endeavors. We've all experienced that gut-wrenching inability to solve the messy plot point, determine the character's next move, or been stuck generating that satisfying ending. In this class, we'll discuss the variety of ways to meditate, how to harness your subconscious and altered states for better writing, and we'll take a short guided journey over that mountain. Beginners welcome, no experience or yoga mat necessary. A thirty-year meditation practitioner, Avanti Centrae is the author of the multiple-award-winning VanOps thriller series and loves sharing the secrets to her success.
---
Elana Mugdan: Marketing Expert, Book Tour Aficionado, Cos-Player, Fantasy Author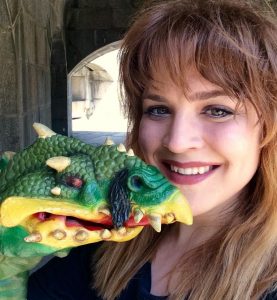 Elana will participate in our Market Panel and discuss out-of-the-box marketing techniques that have expanded her audience. As the Vitamin Water Challenge Winner, even more market space has been added to her already impressive resume'.
If you are struggling with ideas on how to promote your work, you will not want to miss this panel!
---
Janet Oakley: Award-Winning Author and Historian, and Community Leader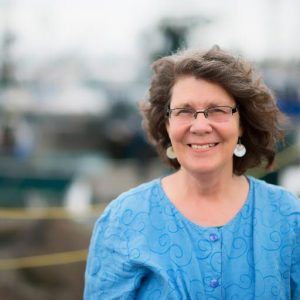 J. L. Oakley writes historical fiction that spans the mid-19th century to WW II with characters standing up for something in their own time and place. She is an award-winning author and a recipient of the 2013 Bellingham Mayor's Arts Award; the 2013 Chanticleer Grand Prize; the 2014 First Place Chaucer Award;  an Everybody Reads and Bellingham. When not writing, she demonstrates 19th-century folkways in the schools and at San Juan Island National Park. She also has a cat who thinks she's editing. Read pick and the 2015 WILLA Silver Award, Pulpwood Queen Book Club 2016 backlist pick for February 2016.
---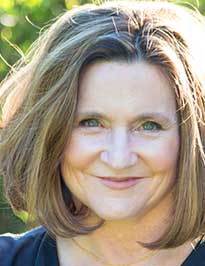 Dawn Groves is a professional consultant who specializes in Online Platform Analysis and Email Marketing. She critiques and advises clients regarding their online presence, usability, and analytics. She is a pro at WordPress development and designs  Social Media strategies for specialized entities. She also manages email/newsletter campaigns and on-going content development.  Dawn is also a consultant with Einblau & Associates where she trains and consults on workflow productivity, workplace communications, energy and time management, team building and stress management.
Sessions:
How to Create a Book Trailer on a Budget 

The reason why book trailers are important in today's market.
The five characteristics that make a great book trailer.
 A tutorial you can use build your own book trailer.
A clickable list of the reference tools you'll need including several free online resources.

How to Write Online Content that People Will Actually Read 

Enjoy an hour of solid, practical advice based on the most current online behavior research and industry trends
How to get past "content fatigue"
The most important difference between online content and hard copy. (It's not what you think.)
Eight rules essential to the production of content that's appealing as well as engaging
A clickable list of fantastic online resources and tools for developing content.
---
… Kiffer Brown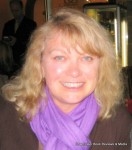 Kiffer is the founder of Chanticleer Book Reviews and International Writing Competitions, LLC.  She is also a partner in SillanPaceBrown Publishing + Production LLC, which specializes in curating books with the potential to become fully actualized intellectual properties.
Her addiction is finding sparkling gems that will become tomorrow's bestsellers. She is known for her instinct in picking winners. She also acts as an independent acquisitions editor for publishers and entertainment companies.  Kiffer is known for her marketing talent and networking skills. She truly loves what she does and her passion shows!