STORYTELLING & #CAC19
We have a spectacular line-up of experts in marketing, book publicity, publishing, and advanced writing craft lined up for the 2019 Chanticleer Authors Conference!
Hashtag:  #CAC19 #Storytellers
Special Guests as of February 28, 2019
J.D. Barker:  International Bestselling Author whose works incorporates elements of horror, crime, mystery, science fiction, and the supernatural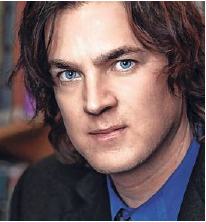 J.D. Barker is the internationally best-selling author of THE FOURTH MONKEY and FORSAKEN. As a finalist for the Bram Stoker Award and winner of the New Apple Medalist Award, his work has been compared to Stephen King, Dean Koontz, and Thomas Harris. His third novel, THE FIFTH TO DIE, released in June 2018. He has been asked by the Stoker family to co-author the forthcoming prequel to DRACULA due out in fall 2018. His novels have been translated into numerous languages and optioned for both film and television. Barker currently resides in Pennsylvania with his wife, Dayna, and his daughter, Ember.
Examples of Sessions (more info to come)!
Session:  MAKING THE LEAP FROM INDIE TO TRADITIONAL PUBLISHING
J.D. Barker successfully published his debut as an indie and sold enough copies to land on the radar of the traditional publishers in a BIG way including seven-figure advances, two feature films, and a television program.

He'll open his toolbox and explain exactly what he did to make it happen. His sessions are not to be missed by any aspiring author or a seasoned veteran trying to find their place in today's publishing world.
Session:  CROSSING GENRE and WHY YOU SHOULD DO IT!
From the moment you send out your first query letter, your work will be labeled by agents, publishers, and booksellers. Instead of resisting the urge to be labeled, J.D. will teach you why you should consider labels a way to make your books, and your author platform, more marketable.
Learn how to avoid the genre box and tell the story you want to tell to the largest possible group with the help of J.D. Barker who has successfully crossed over from horror, to paranormal, to thriller, and back again.
Learn how to avoid the genre box and tell the story you want to tell to the largest possible group.
DID WE TELL YOU HOW EXCITED WE ARE THAT JD BARKER IS KEYNOTING at CAC!
You'll want to check out his website.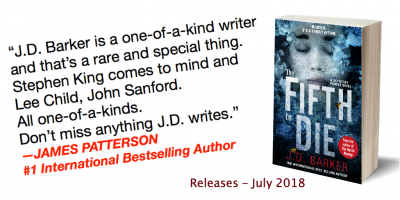 ---
Robert Scott Steindorff:  Beyond the Book — Entertainment, Film, and TV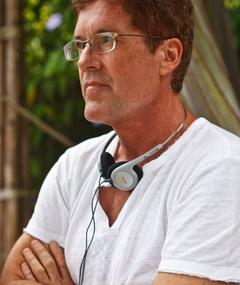 Robert Scott Steindorff is an American film and television producer who is known for adapting literary works into film works. He works with some of the top people in the entertainment industry such as Natalie Portman, Nicole Kidman, Matthew McConaughey, Ewan McGregor, Robert Downey Jr., Scarlett Johansson, Jon Favreau, John Leguizamo, Will Farrell, Jack Black, and others.
Scott has promised to spend two days sharing his brutally honest knowledge of the entertainment industry (film & TV). Last year, his sessions were standing room only.
Scott has produced  Chef, Jane Got A Gun, Las Vegas and  Empire Falls (TV Series), The Human Stain, Love in the Time of Cholera, and other works.
Michele Miron, Editor for Press Publications wrote that "When producer Scott Steindorff buys rights to a book, there's a good chance that story will show up on the big screen." She continues to report that "he makes two to three movies each year." 

Known as Hollywood's bookman – Scott has chosen the books from these authors to adapt into movies include Philip Roth, Richard Russo, Gabriel Garcia Marquez, T.C. Boyle, Nicholas Sparks, as well as Michael Connelly's The Lincoln Lawyer and Mikhail Bulgakov's Master and Margarita.  His latest work that he is producing is Station 11 by Emily St. John Mandel. 
Click here to watch Scott's interview on On Word Talks with Storytellers (less than 3 minutes long but he gives some insightful tips).
Scott has promised to spend two days at the 2019 Chanticleer Authors Conference. – Yay! 
---
Chris Mottes has produced uncountable radio & TV productions, primarily documentaries,  including the Danish Broadcasting Corporation and Swedish Radio. Before joining Hindenburg Systems in 2010 as CEO, he has successfully founded several media companies along with independent production companies based out of London and Stockholm.  Hindenburg Systems is based out of Denmark but has a global reach. Click here to read about the organizations around the world that use the Hindenburg Systems for audiobooks and podcasting.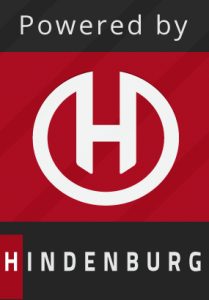 Audiobook Creation Workshop– each attendee will receive a 6-month license to Audiobook Creator (HABC) upon completion of Chris' workshop. Seats are limited. Please reserve your spot today. 
Journalist Pro Workshop– each attendee will receive a 6-month license to Journalist Pro for Podcasters  upon completion of Chris' workshop.

 Seats are limited. Please reserve your spot today. 

Chris will also present sessions and participate on panels that will focus on audiobooks and podcasts.
He will also hold a KaffeeKlatsch session on Friday and  Saturday for an informal question and answer session.
Additionally,  attendees will have access to the online tutorial sessions and system updates post-conference.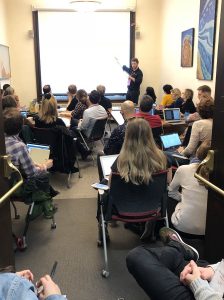 Creating Audiobooks and Podcasts have never been simpler.
Chris teaching his in-demand workshop at Harvard Univerisity.

Leading Software Architect to Lead CAC19 Workshops on Podcast Generation and Audiobook Creation
Please meet Mr. Martin Swanholm, Software Development, Hindenburg Systems, Denmark.
Martin is a Digital Audio Editing Expert who is an experienced information architect and software developer with a background in physics and computer science.
Martin first started working with digital audio editing 25 years ago and has been passionate about the field ever since.
During the past 12 years, Martin has worked with all aspects of IT and the software life cycle such as architecture, development, maintenance, documentation, test, training and support and is a key developer of Hindenburg Systems software development for podcasts and audiobooks.
Martin, together with Chris Mottes,  will teach the Hindenburg Systems workshops on audiobook development and podcast creation. They both will be available for questions regarding the Hindenburg Systems at 2019 Chanticleer Authors Conference.
---
Jessica Page Morrell:  Writing Craft Sessions that Will Take Your Work to the Next Level
Each year we offer writing craft sessions from the best editors and authors in the publishing industry. This year we are excited to announce that we have Jessica Page Morrell as the teacher of the Master Writing Class Sessions.
Jessica understands both sides of the editorial desk–as a highly-sought after developmental editor and an author. Her work also appears in multiple anthologies and The Writer and Writer's Digest magazines.  She is known for explaining the hows and whys of what makes for excellent writing and for sharing very clear examples that examines the technical aspects of writing that emphases layering and subtext. Her books on writing craft are considered "a must have" for any serious writer's toolkit.
---
The speakers and presenters above have confirmed as February 28, 2019. Please check back for the latest updates!
---
Lake Perriguey:  Copyrights, Trademarks, and Intellectual Property
We want to extend a special welcome to Lake Perriguey, attorney, to the 2018 Chanticleer Authors Conference.  Lake's company, Law Works, LLC, handles all aspects of copyright and trademark law, with experience before the Trademark Trial and Appeals Board and the US Copyright Office and multiple cases in the United States District Court. These matters include the initial registration of copyrights and trademarks and claims and defenses of copyright infringement and trademark infringement.
Lake Perriguey owns Law Works LLC, a full-service law firm in downtown Portland which focuses on civil rights, employment, injury, and copyright litigation. Lake brought the lawsuit to the courts that established marriage equality for gay and lesbian Oregonians as well as the first successful action for non-binary legal recognition in the United States. Lake has represented authors and publishers in contract negotiations and in federal court litigation regarding copyrights. Law Works, LLC is based out of Portland, Oregon.
---
---
---
BELOW are presenters from 2018 Chanticleer Authors Conference. Please check back for the latest additions to CAC19 presenters.
---
Dawn Groves: Online Presence, Content Development, and Communications Consultant
Dawn Groves is a professional consultant who specializes in Online Platform Analysis and Email Marketing. She critiques and advises clients regarding online presence, usability, and analytics. She is a pro at WordPress development and designs  Social Media strategies for specialized entities. She also manages email/newsletter campaigns and on-going content development.  Dawn is also a consultant with Einblau & Associates where she trains and consults on workflow productivity, workplace communications, energy and time management, team building and stress management.
CAC18 Workshops and Presentations by Dawn Groves:
How to Create a Book Trailer on a Budget (MPP), Saturday, 1:00-1:50 pm, Admiral:

The reason why book trailers are important in today's market.
The five characteristics that make a great book trailer.
 A tutorial you can use build your own book trailer.
A clickable list of the reference tools you'll need including several free online resources.

How to Write Online Content that People Will Actually Read (MPP), Saturday, 9:00-9:50 am, Compass:

Enjoy an hour of solid, practical advice based on the most current online behavior research and industry trends
How to get past "content fatigue"
The most important difference between online content and hard copy. (It's not what you think.)
Eight rules essential to the production of content that's appealing as well as engaging
A clickable list of fantastic online resources and tools for developing content.
---
---
CAC18 Writing Craft Sessions and Workshops presented by Jessica Page Morrell
Learning from the Greats (SED), Sunday, 9:30 am-12:30 pm, Admiral: 3-hour Morning Master Writing Class:

Although writers can feel inundated by all the writing advice available in our current times; dissecting, reflecting, and even emulating great writers can be a powerful tool. It's especially helpful to study the best in the genre you write in. This workshop teaches writers how to deconstruct and analyze elements of craft. It will demonstrate how to study the balance of narrative and dialogue; how POV shifts in an ensemble cast; how figurative and descriptive language are used in varying kinds of scenes; how pace and action are entwined; the benefits of first and third-person viewpoint, and the subtle variations of each. In this workshop, we'll discuss the techniques used by a variety of authors including Alice Munro, Raymond Carver, Ernest Hemingway, Elmore Leonard, Marilyn Robinson, Ray Bradbury, Anne Patchett, and others. We'll also cover work habits, language, and sentence potency, and we'll synthesize the best commandments on writing from the best and brightest.

The Anchor Scenes of Fiction (SED), Sunday, 1:30-4:30 pm,  Admiral: 3-hour Afternoon Master Writing Class

The task of a novelist or screenwriter is to tell a story so riveting that it will hold a reader's attention for hundreds of pages or a viewer's attention for several hours in a theater. This requires an intimate knowledge of your characters and thorough understanding of plot, the sequence of events that take readers from beginning to end.  Your structure will reveal the protagonist's struggles to solve problems and achieve goals. This, in turn, brings emotions to life and explains the importance of what a character is trying to achieve and what stands in his way.These events won't hang together without a compelling structure that underlies the whole—the essential scenes that every story needs to create drive, tension, conflict, climax, and resolution.  We'll illustrate and come to understand the anchor scenes needed in fiction and film: Inciting Incident, First Plot Point, and Mid-point Reversal, Point of No Return, Darknight of the Soul, Climax, and Resolution.  We'll discuss how the protagonist stars in these scenes, how they're emotionally-charged, build the plot, and illustrate character growth.

Subtext: The Quiet River Beneath the Story (SED), Saturday, 2:00-3:50 pm, Compass: 1.5 hours hands-on session.  

For most writers subtext is the most elusive of all writing techniques. However, life is often lived between the lines, and scenes often simmer with the unspoken beneath dialogue and action. In this workshop, subtext will be explained with examples from various genres. We'll also discuss nonverbal communication and how to render it onto the page and how to hint at lies and secrets in scenes so that dialogue scenes are enhanced. We'll cover how metaphor and visual clues create subtext.  Mostly we'll investigate all the ways to insert subtext—the unspoken, innuendo, gestures, pauses, misdirection, colors, clothing, setting details—in other words, the nuanced moments that are not directly represented.

KaffeeKlatsch (SED): Informal Q & A – Simple Steps to Solve Story Problems, Saturday, 9:00-9:50 am, Ballroom. 
---
---
---
Presenters & Panelists
---
Craig Anderson: Thriller Author, and Editor & Reviewer for Chanticleer Reviews
Craig Anderson served for twenty-six years in the US Air Force, completed an MFA in Creative Writing for Fiction, and a Graduate Certificate in the Teaching of Writing. He is a professional book reviewer, manuscript evaluator, mentor, and book editor for nonfiction and multiple fiction genres with Chanticleer Reviews and Editorial Services.  An avid writer, he's authored the forthcoming thriller Grabbed and Gone. He, his wife, and five large dogs dwell in Eastern Washington State.
Special Topics:
Using Sight and Sound to Revise Your Work (SED), Saturday, 11:00-11:50 am, Boardroom: Fresh off the Chanticleer Blog, Craig will go into depth and walk us through some tried and true editing hacks that will have you sailing through your stack of dreaded W.I.P.
Panel: MOV/ Editorial Panel (SED) (WL), Saturday, 4:00-4:50 pm, Compass: This panel will walk you through the MOV process from the point of view of the author and the editor. Grab onto your seats – this will be fun! Craig Anderson, Editor,  will moderate Sara Dahmen, Lawrence Verigin, John Yarrow, and Vijay Lakshman 
---
---
Wendy Kendall: Podcaster, Mystery Author, Social Media Maven & Chanticleer Review & Editing Team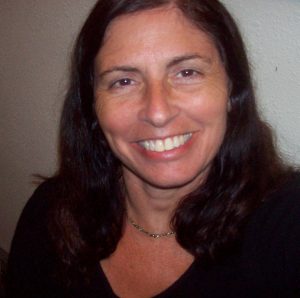 Wendy Kendall is Podcaster, Mystery Author, Editor, Book Reviewer and highly sought after Social Media Educator. She specializes in her love of Mystery and all things related to a crime scene.
Wendy Kendall
Special Topics:
Smart Social Media (STS) (MPP), Friday, 4:10-5:00 pm, Compass, and Saturday, 10:00-10:50 am, Boardroom: Learn the advantages of different modes of social media, and the ways to select a mix that effectively establishes a productive social media presence. Then apply what you've learned to design your personalized social media plan. The presentation will be filled with specific how-to's, resources and examples.
Targeting Mystery Readers and Industry Professionals (STS) (MPP), Saturday, 2:00-2:50 pm, Boardroom: The book-selling industry has parsed mystery into so many variations it's hard to keep track of them: hard-boiled or soft-boiled PI, cozy or traditional, paranormal, suspense, legal, historical, police procedural . . . and some mysteries are a conglomeration of these.  This presentation teaches

you what you need to know about what you're writing so that you can write effectively, pitch successfully, and sell it to the right agent or target market. We'll also cover how reader expectations differ among the variations of mystery, suspense and thriller fiction, something every writer needs to know.



---
Vijay Lakshman: Co-Creator of the revolutionary video game Elder Scrolls and author of the award-winning Mythborn Fantasy series.
VJ joined Bethesda Softworks as an Executive Producer and Lead Designer, with a vision to create a new and exciting digital role-playing game system. This resulted in the creation of, The Elder Scrolls franchise, re-envisioning the fantasy role-playing genre and redefining its reach and popularity. The Elder Scrolls and its subsequent iterations like Skyrim quickly became and remains the world's definitive role-playing games, enjoyed by hundreds of millions of fans. VJ's is responsible for more than eighty-five well known digital entertainment properties, which have garnered over $1B in lifetime sales. 
While completing the Mythborn saga, a rich and exciting new fantasy series where dreams become reality, he is also working diligently on the design for a ground-breaking new interactive video game, a television pilot, and a graphic novel, all to complement the world of Mythborn and the characters within. 
Special Topics
Story Development and Gaming: The Conversion of Mythborn to a Video Game (H&E) (MPP), Friday, 10:10-11 am, Admiral: Vijay will walk us through what it takes to move from A to Z along the gaming trail, what the Industry is looking for, and the platform necessary to develop a successful game and a large fan base. Vijay Lakshman
SciFi and Fantasy Panel Friday 3:10-4:00 pm, Admiral: Vijay Lakshman, Pamela LePage, Alex Paul, and John Yarrow. Moderated by James Wells.
Panel: MOV/ Editorial Panel (SED) (WL), Saturday, 4:00-4:50 pm, Compass: This panel will walk you through the MOV process from the point of view of the author and the editor. Grab onto your seats – this will be fun! Craig Anderson, Editor,  will moderate Sara Dahmen, Lawrence Verigin, John Yarrow, and Vijay Lakshman 
---
Janet Oakley: Award-Winning Author and Historian
J. L. Oakley writes historical fiction that spans the mid-19th century to WW II with characters standing up for something in their own time and place. She is an award-winning author and a recipient of the 2013 Bellingham Mayor's Arts Award; the 2013 Chanticleer Grand Prize; the 2014 First Place Chaucer Award;  an Everybody Reads and Bellingham. When not writing, she demonstrates 19th-century folkways in the schools and at San Juan Island National Park. She also has a cat who thinks she's editing.Read pick and the 2015 WILLA Silver Award, Pulpwood Queen Book Club 2016 backlist pick for February 2016.
 Special Topics: Amazon and Historical Fiction Promotions
Amazon Demystified (PPD), Friday, 2:00-3:00 pm,  Admiral: 

Ever wondered what Kindle Worlds is and how it might help you? Kindle Scout? Matchbook? Kindle Unlimited? The Lending Library? Kim and Janet will outline the many offerings Amazon has for authors and publishers so you can make an intelligent choice on what works for your books. 

Janet Oakley and Kim Hornsby
Panel  (MPP) (STS): Tips for Commanding Attention in a Crowded Room, Saturday, 10:00-10:50 am, Compass: Special appearances require special preparation! Janet Shawgo, Joan Acklin, and Sara Dahmen
---
Jacquie Rogers: Award-Winning Author
Award-winning writer Jacquie Rogers is the author of eleven novels, including five books in the Hearts of Owyhee series, two books in the Honey Beaulieu – Man Hunter series, and others. She's published over a dozen short stories and novellas in three genres.  Under the house name Ford Fargo, she writes for the Western Fictioneers Wolf Creek series.  She co-wrote Nail It! The Secret to Building a Fiction Writer's Platform, and Growing Your Audience: Workbook for Published, Unpublished, and Under-published Writers. 
Special Topics
Writer's Life (WL), Friday, 4:10-5:00 pm  Admiral: A lively discussion with Ann Charles: Living Vicariously through Fiction. Have you ever wondered where authors find the information needed to write stories about historical setting, character careers, or true events from the past, and how they incorporate it all into a single story or series? In this presentation, Ann and Jacquie will discuss how difficult it can be to live vicariously through fiction, and how important it is to be as accurate as possible.  Jacquie Rogers and Ann Charles 
Growing Your Audience (MPP), Sunday, 10:30-12:30 pm, Workshop, Ballroom: 

For Published or Unpublished Authors The publishing industry is morphing every day, and the internet brings a new dimension to the concept of audience. Together, these changes merge into a vastly different and exciting concept of marketing.  The shotgun approach to finding your audience worked for decades, but this technique becomes more expensive and less viable with each passing month.  The bad news: no one will find your readers for you.  The good news: you have more options than ever in history to build your own fan base. In this interactive class, we'll explore these options and send you on your way to building your own tribe of diehard fans. This class will help you pinpoint your audience—find the readers who want to buy 

your

 book—so you can tailor your marketing and promotion techniques to them and stop wasting time and money.

The publishing industry is morphing every day, and the internet brings a new dimension to the concept of audience. Together, these changes merge into a vastly different and exciting concept of marketing. Find your readers! Ann Charles and Jacquie Rogers
---
---
Allison Vrbova: Building Your Author Brand Through Effective Content Marketing
As marketing communication professional with a Master's Degree in creative writing, Allison is a storyteller at heart. That's why she spent the past decade helping tech startups, innovative small businesses and social profit companies create brand loyalty through compelling content. She has written about everything from drones and IoT applications, to mission-centered food products.
In 2016, Allison's goal is to rid the world of poor-quality content, one blog post at a time.
CAC18 Workshops and Presentations by Allison Vrbova:
Build Your Brand Through Effective Marketing Content (MPP), Friday, 9:10-10am, Admiral's Room: She will also discuss identifying your target audience and gearing content for your specific goals.
KaffeeKlatsch (MPP), Friday, 10:10-11:00 am, Ballroom: Tips on developing and identifying your audience – today!
Build Your Brand Through Effective Marketing Content (MPP), Friday, 2:00-3:00 pm, Compass: Allison will focus on ways that authors can connect with potential readers and build personal brand awareness through blogs, videos, social media, email marketing, and other content strategies.
---
---
… Kiffer Brown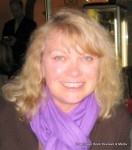 Kiffer is the founder of Chanticleer Book Reviews and International Writing Competitions, LLC.  She is also a partner in SillanPaceBrown Publishing + Production LLC, which specializes in curating books with the potential to become fully actualized intellectual properties.
Her addiction is finding sparkling gems that will become tomorrow's bestsellers. She is known for her instinct in picking winners. She also acts as an independent acquisitions editor for publishers and entertainment companies.  Kiffer is known for her marketing talent and networking skills. She truly loves what she does and her passion shows!
Special Topics
We have the perfect registration packet for you!