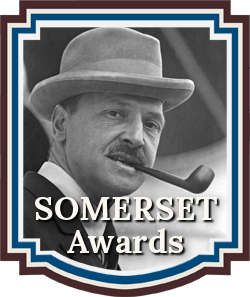 These titles are in the running for the First Place Category Positions Book Awards for the 2016 SOMERSET Book Awards novel competition for Literary, Contemporary, and Mainstream Fiction!
The Somerset Book Awards Writing Competition recognizes emerging new talent and outstanding works in the genre of Literary Fiction. The Somerset Book Awards is a division of Chanticleer International Book Awards and  Novel Writing Competitions.
Chanticleer Book Reviews is looking for the best books featuring contemporary stories, literary themes, adventure, satire, humor, magic realism or women and family themes, we will put them to the test and choose the best among them.
The Somerset First Place Categories are: Contemporary Theme, Adventure/Suspense, Literary, Women's Fiction, Satire, and Magic Realism.
These titles have moved forward in the judging rounds from SLUSH pile to FINALISTS LIST and now has moved forward to the SHORT LIST of the 2016 Somerset Book Awards. They are now 2016 Somerset Semi-Finalists as they compete for the limited First  Place Category Positions of the 2016 Somerset Book Awards in the last rounds of judging.
Congratulations to these authors for their works moving up from the 2016 Somerset Finalists to the Short List (Semi-Finalists). These novels will now compete for the First Place Category Positions!
Patrick Garry – The Illusion
Alexander Boldizar – The Ugly
Debu Majumdar – Sacred River
Andrea McKenzie Raine – A Crowded Heart
Boo Walker – Red Mountain
Ann DeFee – Lucy's Got a Lot of 'Splaining to Do
Judith Kirscht – The Camera's Eye
Gail Cleare – The Taste of Air
Bernard Mansheim – Do No Harm: Everydoctor
Andrea McKenzie Raine – Turnstiles
Joao Cerqueira – Jesus and Magdalene
Conon Parks – Empty Bottle of Smoke
Janet K Shawgo – Archidamus
Kathleen M. Rodgers – Johnnie Come Lately
Kevin G. Chapman – A Legacy of One
Megan A. Clancy – chhori
Michael D. Durkota – Once in a Blue Year
Annaliese Darr – Believe
Chief John J. Mandeville – The Fox, Mike, Hilda, and the Green Emerald Cafe Inferno
Diana Forbes – Mistress Suffragette
Michael Aloysius O'Reilly – Proud Patrick
Ronald E. Yates – The Improbable Journeys of Billy Battles (Book 2, Finding Billy Battles Trilogy)
Jamie Zerndt – The Roadrunner Cafe
James G akho3dn. Skinner – The Galician Parallax
Justin Bog – Wake Me Up
Patrick Garry – Blind Spots
All Short Listers in attendance to CAC17 will receive high visibility along with special badges to wear during the Chanticleer Authors Conference and Awards Gala.
Good Luck to all of the Semi-Finalists as they compete for the coveted First Place Category positions.
The SOMERSET Grand Prize Winner and First Place Category Winners will be announced at the April 1st, 2017 Chanticleer Writing Contests Annual Awards Gala, which takes place on the last evening of the Chanticleer Authors Conference that will be held in Bellingham, Wash.
We are now accepting submissions into the 2017 SOMERSET Awards Book Awards writing competition. Please click here for more information.
More than $30,000.00 dollars worth of cash and prizes will be awarded to Chanticleer Book Reviews 2016 writing competition winners! Enter today!