Chanticleer Master Workshops  assist serious writers who are continuously striving to perfect their craft and reach their publishing goals.
How do bestselling authors write so many books each year?
Their Secret

: Many top authors gather in groups to brainstorm the framework of their next novels.

Here's your chance to do just that! 
→
Jumpstart Your Novel 
– a Master Workshop
With the guidance of our staff, you will flesh out your story idea with:
characters & character traits
precise story goals and conflicts
summaries of your major plot points and story arcs
knowledge of how to use and create backstory without info dumping
a master document/template to jumpstart your next novel
A detailed schedule and worksheets will be emailed to all attendees before the workshop. You'll leave this intense brainstorming workshop with handouts and checklists, new friends and colleagues, and crucial information for finishing the first working draft of your novel.
Dates:  Friday, May 16 – Sunday, May 18, 2014 ( Three Full Days)
Location: Charming La Conner, Wash., conveniently located between Seattle and Vancouver, B.C.
Workshop Cost: $275 (3 jam-packed days of instruction, all handouts, worksheets,  advice, and refreshments)
This workshop is limited to 10 participants.                        
Register Now
All participants must begin with a story concept that they want to work on.  When you register for this workshop, you will need to type or paste your story idea/concept (maximum of 100 words) in the text box on the Workshop Services check-out page.

Examples of succinct story concepts:
A young journalism student is determined to reveal the truth about a series of murders in the past, despite evidence that the killer may be a member of her own family.

A big-city detective stuck in a gossipy small town struggles to solve the mystery of a baby's disappearance, despite the fact that a signing gorilla appears to be the only witness to the crime.

A biologist fights the rugged wilderness terrain, the worsening weather, and mounting media pressure to find a missing child and save the lives of her beloved cougars.
Workshop Staff
Pamela Beason
Learn from the author of the Summer Westin Mysteries (Penguin/Berkley Prime Crime), the Neema Mysteries (WildWing Press), Shaken and Call of the Jaguar (romantic suspense – WildWing Press), and various nonfiction books. She is also is a private investigator and a screenplay collaborator.
Pam has worked as a ghost writer and "book doctor" (manuscript editor) for private clients and major publishers. She frequently shares her experiences in traditional and indie publishing with writers groups around the Pacific Northwest, and has taught writing and editing courses and workshops for a variety of organizations. Her author website is http://pamelabeason.com.
Winner of the Daphne du Maurier Award for Mysteries & Chanticleer Book Reviews Grand Prize.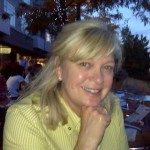 Kiffer Brown
Media scout for literary agents, publishing houses,  movie producers, and industry professionals, along with folks seeking a good read, Kiffer is known for her instinct for picking winners. Reader Extraordinaire, she reads thousands of works a year searching for today's sparkling gems that will become tomorrow's best sellers.
Kiffer is also the founder of Chanticleer Book Reviews & Media. CBRM Discovers Today's Best Books with Editorial Reviews and Writing Competitions. 
You will leave with a framework for your novel idea – ready to begin work with a clear plan along with specific objectives and goals to move your writing career forward!    
The Jumpstart Your Novel Brainstorming Master Workshop will take place at La Conner–a  favorite Washington State get-away location with antique shops, fine dining & casual pubs, wine tasting rooms, and boutiques & specialty shops.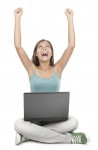 We have selected the La Conner Channel Lodge as our Brainstorming Headquarters.  The Channel Lodge  boasts Northwest styling, water views, and an ideal location for exploring the charming town of La Conner located on the Swinomish Water Channel. It is just steps away from the La Conner Marina and is home to diverse mix of artists, writers, craftsmen, fishermen, and farmers.
La Conner Channel Lodge is offering special rates to all workshop attendees:
Queen Room with View: $169 per night/double occupancy.
King Parlor Suite with View:  $229 per night (sofa sleeper included)
These rates are valid until Sunday, April 13, 2014.
Attendees are responsible for making reservations and paying for accommodations.
Call for reservations: 360-466-4113. Ask for the Chanticleer Writers Workshops discount rate.
La Conner Channel Lodge accommodations include:
WiFi
Continental breakfast
In-room gas fireplace and sitting area
Writing table and chairs
Parking is included with rate
In-room gourmet coffee and tea
Mini-refrigerator
Luxurious linens & comforter
Flat Screen TV and DVD player
Your workshop staff will organize no-host dinners, outings, and mixers for those who would like to participate.
If you would like more information, please do not hesitate to contact us at: info@ChantiReviews.com.  Please type Brainstorming Workshop in the subject line of your email.
REFUND POLICY:
We apologize, but we are not able to refund workshop fees after noon Monday, April 14, 2014.
Workshop refunds prior to April 13, 2014 are subject to a 30% administration fee.
Hotel refund policy is through the hotel where lodging reservations were made.
All workshop refund requests must be submitted in email to: Admin@ChantiReviews.com.