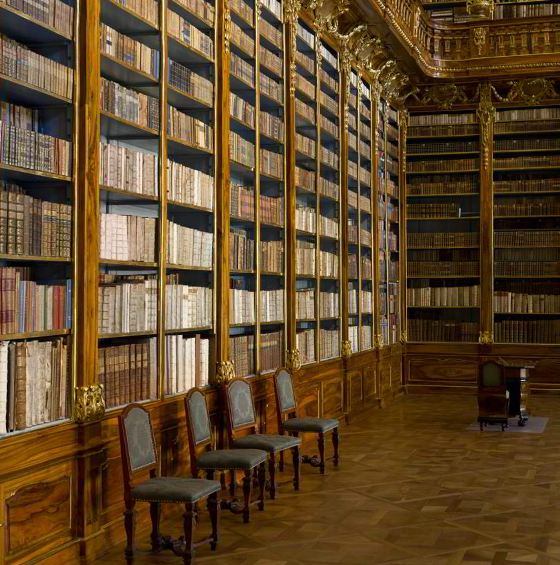 In order for readers to discover your book, they first  have to know where to look.   It may seem obvious to you, but not to the readers of the slush pile or the readers who are overwhelmed with the millions of selections that are available. When you can identify your book's potential readers to booksellers, agents, or publishers and, most importantly, to yourself, you will be taking the first step to promote it.
The first questions that literary agents, publishers, book distributors, booksellers  and, most importantly, the editorial assistants who decide whether or not to put your manuscript in the "consider pile"  are:
In which genre does it fit?
Is it a crossover?
Where does it fit on the shelves at the local booksellers?
Or in which categories for the on-line seller like Amazon or B&N?
Who are the readers?
Where are the readers?
Your first assignment is to research where your book/manuscript fits.  What are the titles of books that will be sitting or listed next to your book?  Who are the authors of these books? Determine the genre, then the category, and then the sub-category of these titles.  Or do you want someone else who cares less about your work than you do to make these important decisions for you?
List four or five authors of well-known, preferably best-seller works, that you can visualize your book sharing shelf space with. Your book may share space with authors in several genres. However, you must be able to state why and how your book resonates with the readers of each of these authors in these different genres.
This is called "showing audience" in the publishing industry.  Andrea Hurst, literary agent, gives this great example of showing audience:  "This book has the heart of Nicholas Sparks, the romance of Nora Roberts, and the charm of Debbie Macomber."  The elements are there so that you know where the book fits—even though you don't know what the plot line is or the story, she said.  However, it is enough information to tell you where the book fits and who are its potential readers (aka the market).
This is different than saying that you write like a particular author.  An author never wants to be pigeon-holed into someone else's voice because there will only be one Hemingway, one Edith Wharton, one J.K. Rowling, one Nora Roberts, and only one you.  However, to say that your book has certain elements that will resonant with the readers of these works will help media/publishing professionals to mentally place your book "on the shelf."
Literary agents say that 80 to 90 percent of their slush pile consists of submissions that do not match their particular niche. If you succeed in matching your book with an agent's particular niche in the publishing industry (remember they have to sell your book to publishers), you are ahead of the game.  Agents are known to publishers for representing a particular niche and discovering works that resonant with that group of readers.
Media professionals always try to place themselves in the minds of their audience/readers.  Imagine the reader browsing in a book store or on-line at Amazon, or when she si shopping at the big box stores, because that is exactly what agents, publishers, and book distributors are doing. Where does the reader discover your book?
If you can name four or five top-selling authors in your genre/category whose readers will resonant with your book because of its combination of style, topics, characterization, scenery, and elements of these proven books, you will be taking the first steps to getting your novel noticed.
Doesn't  your book deserve every edge that you can give to it?