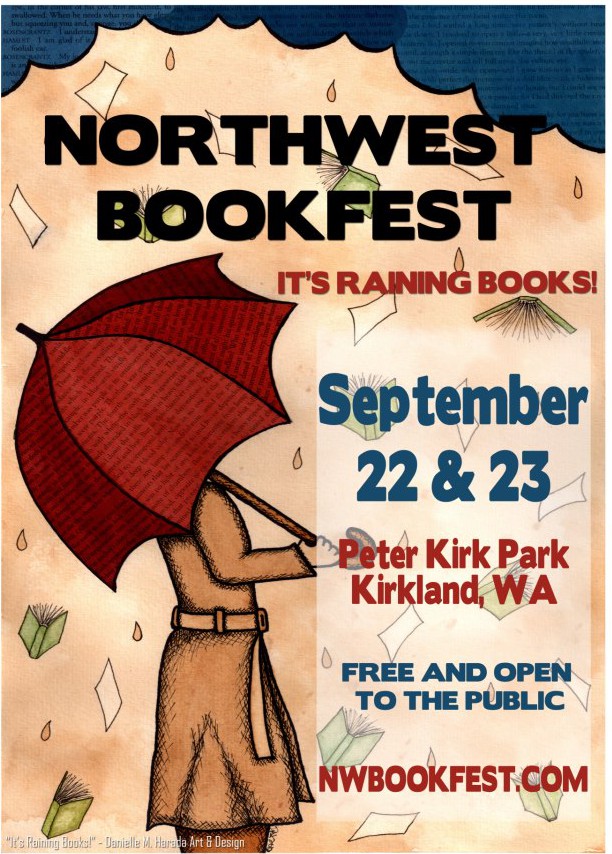 Chanticleer Book Reviews and Media will have a booth at the NW BookFest in Kirkland, Wash.
This event is FREE and Open to the Public. Readings, panel discussions, writing workshops will be ongoing on both days.
Music and Food booths will add to the festival ambiance.
Wine and Words will be held at three Kirkland restaurants and shops on Sat. from 7 until 9 p.m.
Over 100 hundred authors will be there including such NW favorites as Elizabeth George, Jim Lynch, J.A. Jance, David Guterson, and more….
Look for us under the Big White Tent at the Peter Kirk Community Center Saturday and Sunday, September 22 & 23 from 10 a.m. until 6 p.m.
We will have booth specials and treats!
Also CBR's Blue Ribbon Grand Prize Winners Pamela Beason and Janet Oakley will be there with their books along with other favorite authors of Chanticleer Book Reviews.   We will update the authors list on this page.
Hope to see you there!