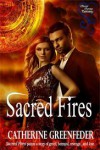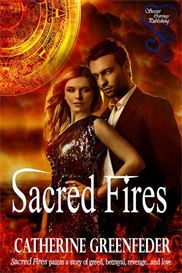 Buy the book now at:

Amazon
Casey is a journalist who is trying to prove her reporting chops when she joins up with Miguel, a U.S. Customs agent whose mission is to solve the mystery of missing ancient artifacts and recent bizarre cult murders. Their leads take them to Mexico City and the lush, sultry tropics of Acapulco.
Sparks fly when they both discover that they had been together as lovers in another lifetime in ancient Aztec Mexico. However, they were both sacrificed because of their forbidden love. Now, given another chance to be together, they must stay alive while they search for a cult killer who is sacrificing people like the Aztecs did so long ago. The suspense builds at a fast-pace that kept me turning the pages.
What really drew me into this story was the Aztec history along with the overwhelming love the characters had for one another throughout lifetimes. The details of the ceremonies and sacrifices to the ancient gods were mesmerizing to read about. If you like a bit of history and ancient culture intertwined with a modern story-line, you will definitely enjoy reading Sacred Fires.
Casey is the type of protagonist whom I love; she is not scared to go after what she wants even if it means she could get herself killed.  She is strong, loving and has a kind heart. Miguel is dashing and fearless—especially when it comes to protecting his soul mate.
There were a few things that I thought were predictable in the story. However, I did not know when they were going to happen. Once I started Sacred Fires, I just had to keep reading it. I had to know what was going to happen to Casey and Miguel next. Will their sacred love survive?
Sacred Fires is a well written and crafted romantic paranormal novel with elements of intrigue and suspense along with a story set in a lush locale with mystic Aztec undercurrents. Greenfeder has succeeded in writing a fast-paced romantic suspense novel that is refreshingly different.
Sacred Fires is Chanticleer Book Reviews First Place Blue Ribbon Award Winner for Romantic Paranormal Mystery category.