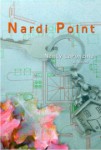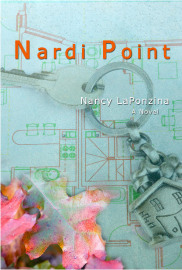 Publisher: Rebel Ink Press, LLC; (April 2012)
Buy the book now at:

Amazon
Love among the ruins: in this case, an archaeological dig at a new subdivision in North Raleigh, where rolling pastures and woodsy farms are giving way to housing developments such as Nardi Point. Here Laurinda Elliot and her live-in fiancé, Dan Riser, plan to buy a home and start a family—or at least, that is Laurinda's intention, even as she watches Dan once again run "away from her gentle attempts to grow their lives." Still, she presses on, seeing a family as the missing piece to her otherwise successful life: a high-level IT position, a silver Porsche and designer wardrobe, beauty to spare.
Those pieces begin to break apart when Laurinda visits the construction site at Nardi Point with her closest friend. A highly sensitive Reiki practitioner, Leyla Jo Piper pokes around in the red-clay mud where Laurinda's house will soon be built and finds pottery shards.  A vision of a Native American woman carrying an earthen pot, plus a flashback to her own orphaned childhood, drives her to contact the State Archaeology Office.
Colson Mitchell, the construction company's handsome supervisor, reacts differently. He's aware of the scorched-earth mentality of his employer, but he's also concerned that standing up to him could mean losing his job, causing hardship for the love of his life: three-year-old daughter Annabel. Initially, he fights the two women's increasing concern about building on what may have been a camp or burial site for the area's ancient peoples, but as his feelings for Laurinda intensify, he finds his own ethics in conflict.
Dan, the brilliant technology geek Laurinda is living with, on the other hand, sees no conflict in taking the path of least resistance or being opportunistic when situations present themselves—especially those that he thinks will improve his social standing. And being with Laurinda has certainly improved his social standing. This pattern of over-riding selfishness soon has him leading a double-life.
Once Leyla Jo engages Dr. Hal Jared, state archaeologist, in the pottery find, the richness of the narrative deepens. The author spent time as an archaeology office volunteer, and her knowledge shows: the details of the meticulous work of unearthing and classifying artifacts, along with the struggle between building for the future and learning from the past, makes for a fascinating read, and the discoveries play perfectly against the uncovering of Leyla Jo's family history, which ultimately explains her visions.
Nardi Point develops into a lovely, nuanced tale with the layers of relationships uncovered like strata of earth, revealing harsh truths and personal epiphanies. In the end, the pieces of Laurinda's life finally fit together like the ceramic shards that touched off her journey, and from this vessel pours love and fulfillment.
Nardi Point was awarded a First Place Blue Ribbon for Contemporary Women's Fiction, Romance Category in Chanticleer Book Reviews' 2012 Published Novels contest.