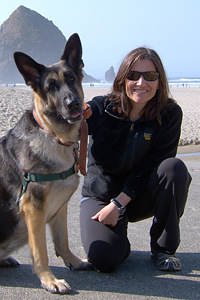 Chanticleer Book Reviews is pleased to announce that Murder Strikes a Pose by Tracy Weber  has won 1st place in the INDIE Manuscript Awards,  Cozy Mystery Category (INDIE is a division of Chanticleer Book Reviews Blue Ribbon Writing Contests).
Murder Strikes a Pose, a Downward Dog Mystery by Tracy Weber
[Editor's Note: We hope to see more
Downward Dog Mysteries
. Our judges thoroughly enjoyed reading this murder/mystery/suspense manuscript. The writing is fresh, the story is relevant on several levels, and the suspense keeps the pages turning. A hands down winner!]
Chanticleer Book Review Blue Ribbon Awards Writing Contests recognize outstanding books and manuscripts.
We are honored to announce the INDIE Awards First Place Blue Ribbon winning manuscripts and their authors.
Each winning INDIE  manuscript was judged for the following qualities:
Compelling-ness of story
Professionalism of editing & formatting
Characterization
Continuity of story-line
Satisfying ending (not necessarily "happy")
Intriguing opening
Uniqueness of story
Writing craft
The INDIE  Writing Competition Prizes – Unpublished & Manuscripts Division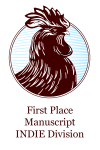 First Place Winners in each category will win a Chanticleer Manuscript Overview Package (valued at $ 325.00) .  All first place winners will be automatically entered into the CBR Grand Prize Writing Competition for CBR's Best Manuscripts of 2013.  All winners' works will be considered by Cloudberry Press (with author's approval, of course) for publication.
Or winning authors may elect to have their works reviewed when it is published in galley form (pre-press) or after publication.Published manuscripts winners are welcome to enter any CBR Published Novels Division contests upon publication.
For a full list of all winners, visit Chanticleer Book Reviews website at chantireviews.com.