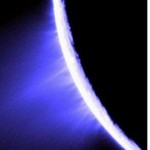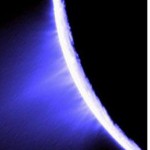 It is our pleasure to announce the FINALISTS of  Rounds One and Two of The Cygnus Awards for Sci-fi, Speculative, & Fantasy Fiction 2013.
The Cygnus Awards recognizes emerging new talent and outstanding works in the genre of  SciFi & Fantasy Fiction. It is a division of Chanticleer Book Reviews Blue Ribbon Awards Writing Competitions.
 Finalists for the Cygnus Awards 2013 are:
 Ragnarok:  Demon Seed by E. Bishop
Celia's Heaven by Nancy Canyon
Virtues of War by Bennett R. Coles
Effectuation by Julie Greenwald
The Lotus Effect  by Bridget Ladd
Artemis Rising  by Cheri Lasota
Citadel 7, Earth's Secret  by Yuan Jur
Arawn's Quest by Edward Larel
The Banshee Screamed by MaryAnn Doty Rizzo
The Maiden Voyage  by Linda Reed
First Place Category Winners; The Cygnus Awards will be announced shortly.  First Place Category Winners will compete for the Overall 1st Place Prize for The Cygnus Awards 2013.
The deadline for submitting entries for The Cygnus  Awards 2013 was Jan. 31, 2013 midnight.
The deadline to entry The Cygnus Awards 2014 will be Jan. 31, 2014.
Chanticleer Book Reviews & Media retains the right to not declare "default winners."  Winning works are decided upon merit only.  Please visit our Contest Details page for more information.
Please do not hesitate to contact info@ChantiReviews.com about any concerns, questions, or suggestions about CBR writing competitions. Your input is important to us.