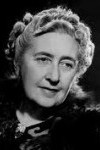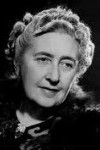 Once again, the FINALISTS of the M&Ms Awards, 2013! 
It is our pleasure to post the official list of the FINALISTS Round of The Mystery & Mayhem Awards (M&Ms)  2013.
Finalists will compete for 1st Place Category positions. First Place Category winners will compete for Overall Best of M&M Genre 2013.
The M&Ms Awards recognize emerging new talent and outstanding works in the genre of  Cozy Mystery Fiction. It is a division of Chanticleer Book Reviews Blue Ribbon Awards Writing Competitions.
Finalists for the Mystery & Mayhem Awards 2013 are:
Blue Virgin by Marni Graff
Fatal Induction by Bernadette Pajer
Body in the Bus Barn by Judith Pettibone
Trudy, Madly, Deeply by Wendy Delaney
Rules of Lying by Stephie Smith
Mrs. Kaplan in the Soup by Mark Reutlinger
Murder Actually by Stephanie McCarthy
Tea Leafing by Weezie Macdonald
Murder Strikes a Pose by Tracy Weber
The Last Dance by Lonna Enox
Small Town Storm by Elise Ackers
Parchman Preacher by Michael Thompson
 Package Deal by Kate Vale
Her Boyfriend's Bones by Jeanne Matthews
Now this is something to CROW about!
Congratulations to the Mystery & Mayhem Awards Finalists!
Good luck to all in the next two rounds!  1st Place Category winners will be announced before Oct. 15, 2013.
Note from the Editor-in-Chief: We are re-announcing the Finalists for the Mystery & Mayhem Awards because the first time (July 2013) that we published the announcement our entire website system was down ( due to a  system-wide failure on Amazon's server which had "multiple failures of the underlying hardware components and we (Amazon) we were unable to recover it….(which also caused) concurrent hardware failures of multiple components."   
Moral to the story:
Always back-up your back-up and then do an in-house back-up even if you were promised redundant system wide back-ups. – Chanticleer