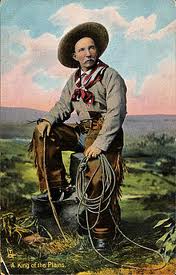 It is our pleasure to post the Official List of The Laramie Awards Finalists 2013.
Finalists will compete for 1st Place Category positions. First Place Category winners will compete for Overall Best of Laramie Awards for Western Fiction 2013.
The Laramie Awards recognize emerging new talent and outstanding works in the genre of Western, Pioneer, and Civil War Fiction. It is a division of Chanticleer Blue Ribbon Awards Writing Competitions.
The Updated list of  Finalists Titles & Authors that made the Laramie Awards 2013 Shortlist are:
Absolution's Curse by  C.L. Blanton
Confessions of Gunfighter  by Tell Cotten
Haunted Falls  by Ken Farmer & Buck Stienke
Lick Creek by Deborah Lincoln
Unbroke Horses by Dale B. Jackson
They Rode Good Horses  by Dale B. Jackson
Hacker's Raid by Jared McVay
Ford at Valverde by Anita Melillo
Double Crossing  by Meg Mims
Double or Nothing by Meg Mims
Look For Me by Janet K. Shawgo
Now this is something to CROW about!
Congratulations to the Laramie Awards Finalists!
Good luck to all in the next two rounds!  1st Place Category winners will be announced before Dec. 31st, 2013.