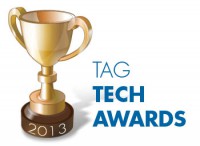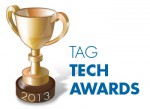 Today, Chanticleer Book Reviews & Media is honored to be a nominee for the prestigious Rising Star Tech Award presented by the esteemed Technology Alliance Group for Northwest Washington. 
TAG's  Rising Star nominees are companies who are no older than five years, are not subsidiaries of larger entities and have proven themselves as quickly growing young technology companies.

Rising Star nominees were evaluated  on the following criteria:
Innovation
Scope
Strategic Vision
Chanticleer Book Reviews & Media was nominated for our custom SEO technology that  accompanies each CBR published book review, utilization of the latest in technology and software for the distribution of electronic media in publishing, and developing a global community through internet technology.
Chanticleer Book Reviews & Media combines the vetting traditions that readers have come to appreciate and expect with  today's latest technology to build a community of book discovery with global reach.
As we move forward to the coming new year, we look forward to the new opportunities and challenges that tomorrow's publishing world will offer.
We at Chanticleer Book Reviews want to thank each one of the CBR Blue Ribbon writing competition participants, publishers, clients, judges, editors, reviewers, literary agencies and readers who supported us and had faith in our young growing company. Without you, we would not be able to fulfill our mandate of discovering today's best books. Thank you!