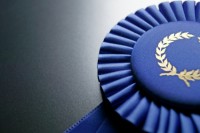 We are proud to announce Chanticleer Book Reviews Today's Best Books Listing! — coming soon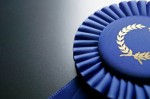 These titles and authors have been vetted through CBR's Blue Ribbon Writing Competitions and/or CBR Editorial Reviews.
We are developing the Best Books project due to  the numerous inquiries that we have received from agents, publishers, book sellers, and librarians who are interested in works that have been vetted by Chanticleer Book Reviews and Blue Ribbon Writing Competitions. 
CBR's "Today's Best Books" listing will feature the winning titles of each year's Blue Ribbon Genre Award Winners.*
The Best Books listing will be featured in its own drop down menu on www.ChantiReviews.com homepage.
The top level page will consist of each year's Grand Prize Blue Ribbon Winners with a link to their reviews. The CBR grand prize winners will have a special designation.
We will have links from each year's contest winners. It will be organized by genre, then by:
Overall 1st Place Genre Winner
1st Place Category Winners for the Genre
Finalists Listing for the Genre
Additionally, each genre's first place category winners will have a CBR digital Blue Ribbon affixed to the winning title's review page. We encourage authors and publishers to link to their respective CBR review pages.
We are also working toward integrating Today's Best Books with the Chanticleer Book Shelves (featured at participating independent book stores and media outlets). Chanticleer Book Reviews is presently working with a book distributor (required for the Chanticleer Book Shelves project) to work with CBR authors who do not have a distributor.**
The next step is linking the CBR Blue Ribbon Award Winners to CBR's next project: Chanticleer's Book Club. More information forthcoming.
*There are only two ways to secure a listing in CBR's Best Books Listings and participate in CBR's Book Club:
Participate in a CBR Blue Ribbon Writing Competition and place as a Finalist, Category Winner, or Overall 1st Place.

Receive a 5 Starred Editorial Review from Chanticleer Book Reviews
Chanticleer Book Reviews & Blue Ribbon Writing Competitions — Discovering Today's Best Books!
[Editor-in-Chief's Note: This project should begin by the end of February 2014. Please be patient as there are many links to be established, SEOs to create, and innovative website design.]
 **As always, the author/publisher may choose not to participate in any of of CBR's promotions.* All that is needed is an emailed notification.