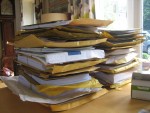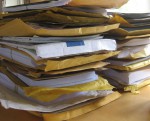 Do you want to know how your opening paragraphs will fare with the Slush Pile Readers at agencies, publishers, distributors & booksellers?
We are pleased to announce the following authors whose works earned the title of  Best Opening Lines – Great Beginnings Winter 2013:
These winning authors will receive a paid contest entry into CBR Blue Ribbon Awards Blue Ribbon Writing Competitions of their choice. The certificate will be valid until Jan. 4th, 2016.
GB – CYGNUS (SciFi & Fantasy):  Jesikah Sundin for Legacy
GB – JOURNEYS (Narrative Non-Fiction): Scott Kiersztyn for  Life Experience
GB – CLUE (Suspense/Thiller/Mystery): Kate Vale for Her Daughter's Father
GB – PARANORMAL (Mystery):  Kaylin McFarren for Buried Threads
GB – CHAUCER (Historical Fiction): Emma Rose Millar & Kevin Allen for Five Guns Blazing
GB – LARAMIE (Western, Pioneer, Civil War): Louise Lenahan Wallace for Children of the Day
GB – SOMERSET (Mainstream, Contemporary, Blended Genres): Jacinda DeRoy for Finding Hopewood Lane
GB – M&M (Mystery & Mayhem): Kate Vale for Dream Chaser
We are now accepting entries for the  Great Beginnings Opening Lines, summer contest until June 30th, 2014. The entry fee is $15 dollars 
Click on this link for more info: https://www.chantireviews.com/store/#!/~/product/category=5193080&id=29427002