Come celebrate the new golden age of publishing and learn how to PubSmart!
In April, the first ever PubSmart publishing conference will be held in beautiful Charleston, S.C.  
"I can't wait for PubSmart and the unparalleled opportunity to catch up on recent developments in this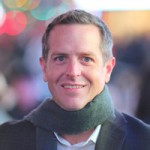 ever-changing industry of ours. Conferences like PubSmart remind us of the need to continue sharing and learning from one another… we will have a chance to take stock together, to learn from one another, to see what tomorrow might hold. I don't know what we'll find there, but I promise the journey will be rewarding."  PubSmart Keynote Speaker, Hugh Howey
Click here for more information about  PubSmart 2014  April 16, 17, & 18, 2014 in beautiful Charleston, S.C.
You will find Chanticleer Book Reviews participating in PubSmart's collective brainstorming sessions, conversations, and education of the new publishing models and opportunities in today's market place.
"Cultivating Influencers, Reviewers, and Book Clubs" panel on

Thursday, April 17th.

"Dish and Dialog Brunch" on

Friday, April 18th.
Look for our booth in the PubSmart Digital Discovery Zone
Stop by to find out the time and place for Chanticleer's Happy Hour Rendezvous.
WHO SHOULD ATTEND PUBSMART 2014?
Traditionally published authors who want to improve sales and discover new markets and avenues  for their work
Self-published authors who want to reach more readers
Aspiring authors seeking guidance from industry professionals
Independent publishers who want to better serve their authors and improve their performance
Here are just a few of PubSmart's Keynote Speakers and Presenters:
Hugh Howey, author;  Jane Friedman, Publishing Industry Specialist; Laura Dawson, Bowker; Mitchell Davis, BiblioBoard; Brenda Copeland, St. Martin's Press; C. Hope Clark, author; Rachelle Gardner, Literary Agent; Eric Liebetrau, Kirkus Reviews; Kathy Meis, Bublish; Will Murphy, Penguin Random House; Kristine Monroe, Kobo Writing Life; Amy Quale, Wise Ink Creative Publishing; Maya Ziv, Harper Collins
Now this is something to CROW about! See you there!  Kiffer Brown