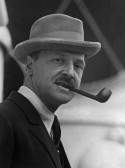 The  Somerset Awards  recognize emerging new talent and outstanding works in the genre of  Contemporary, Mainstream, and Literary Fiction.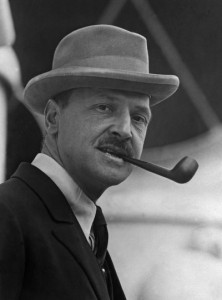 The Somerset Awards is a division of Chanticleer Blue Ribbon Writing Competitions. This contest division is  named after W. Somerset Maugham (1874- 1965), author of "The Moon and Sixpence," "Of Human Bondage," "Razor's Edge," and other literary masterpieces. Maugham was trained and qualified as a medical doctor. He served in the Red Cross ambulatory corps in WWI, then was recruited in the British Secret Service. During and after the war, he traveled extensively.  
We are honored to post the Official List of 1st in Category Winners for the Somerset  Awards 2013.
These 1st Place Category Winners  have been read cover to cover and have made it through seven rounds of judging. The authors of the winning titles will receive a Chanticleer Editorial Book Review and promotional package.
First Place Category winners will compete for Overall Best of Somerset Awards for Contemporary, Mainstream, and Literary Fiction 2013.  Overall Best Book for the Somerset  Awards 2013 will win a $250 purse and will compete for the Chanticleer Blue Ribbon Awards Grand Prize for Best Book 2013 and a $1,000 purse (U.S. Dollars). Awards will be announced and presented at the Chanticleer Awards Banquet on September 20th, 2014.
The Overall First Place Category Winner for the Somerset Awards 2013 is:
Jeremy Bullian, Individually Wrapped
The First Place Category Winners Titles & Authors of the Somerset Awards 2013  are:
Contemporary:  Chocolates on the Pillow by Sean Dwyer
Satire:  Brain: The Man Who Wrote the Book that Changed the World by Dermot Davis
Mainstream:  The Prodigal by Michael Hurley
Speculative Fiction:  Individually Wrapped by Jeremy Bullian
Adventure/Suspense:  Tarnished Hero by Jim Gilliam
Literary:  The Opposite of Everything by David Kalish
Women's Fiction:  Cheating the Hog by Rae Ellen Lee
New Adult:  Saving Faith by Patrick M. Garry
Congratulations to the Somerset Writing Competition 2013 Finalists and 1st in Category Winners!
The staff and judges at Chanticleer Blue Ribbon Writing Competitions want to thank everyone who participated in the Somerset Awards Writing Competition 2013.  The selection process was quite competitive. 
We are now accepting entries into the Somerset Awards for 2014.  Click here for more info.
CBR — Discovering Today's Best Books with International Writing Competitions!