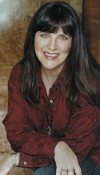 We are excited to introduce Shari Stauch, CEO of Where Writers Win, as our Saturday keynote speaker at the inaugural Chanticleer Authors Conference.
Shari is joining us from Charleston, South Carolina, the new literary center of the South.
At her keynote presentation at Saturday's CAC luncheon, Stauch will discuss the upheaval between Indie and Traditional publishing, the Hatchette and Amazon issue, bookstores becoming publishers, how  the role of literary agents is changing, and emerging publishing avenues. 
Shari Stauch has been on the forefront of marketing and public relations for more than 30 years. She conducts seminars on website marketing and author branding and is the CEO of Where Writers Win, a company that "shrinks the web"  and vets services for authors.
Stauch continues to work with PubSmart and the Pirate's Alley Faulkner Society as well as with agents, editors, and emerging authors throughout the U.S., using her marketing and PR talents to help authors broaden their audiences, and publishers realize greater sales potential.
She currently is the president of the Lowcountry Initiative for the Literary Arts (LILA) in Charleston, S.C.  Stauch  is an award-winning essayist and fiction writer, author of four non-fiction books, and has recently completed a novel set in her hometown of Chicago, Illinois.
Attendees to CAC will have the opportunity to sit-in on two of Shari Stauch's  informative and engaging workshops:
How to Build an Audience of Readers
It's a Blog-Eat-Blog World
We invite you to meet other members of the Chanticleer International Community of Authors at this fun and informative three day event featuring:
CBR Awards Banquet – You don't have to be a CBR winner to attend this exciting event.
Sessions, workshops, and panel discussions
Keynote Speakers: Shari Stauch and Diane Isaacs
Networking opportunities
Prizes and drawings
Books By the Bay Bookfair
Join us at the elegant  Hotel Bellwether on beautiful Bellingham Bay. Register today!