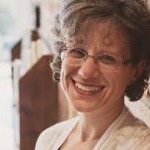 Bernadette Pajer, author of the immensely popular Professor Bradshaw Mystery Series, will present a session on "Emotional Triggers that Resonate with Readers" at the Chanticleer Authors Conference 2014
Emotional triggers unleash the reader's imagination and create a resonance between the author and the reader. They build castles in the reader's mind, they instill fear, or hope, or love, in the reader's heart. Best of all, triggers engage the reader by allowing them the extreme pleasure of participating actively in the story.
In this workshop, Bernadette Pajer will share her hard-earned "aha" moment that led her to coin the term "Triggers" and will show how you can use this powerful tool to engage your readers and create a loyal readership. 
Seattle author Bernadette Pajer's Professor Bradshaw Mystery Series is traditionally published by Poisoned Pen Press. This fast-paced and highly entertaining series takes place in Seattle in the time of Tesla. All four books in this series thus far have earned the coveted Washington Academy of Sciences Seal of Approval for Science.
An excerpt of Chanticleer's review of this award winning series:
"Pajer's vivid writing takes readers to this exciting time that is in the crossroads of scientific investigation and innovation, when automobiles and horse drawn carts compete for the same streets, and the United States reels with political unrest and social upheaval. Readers will warm to the curmudgeonly and reserved professor who has a heart of gold and a penchant for investigation."
Discover how "emotional triggers" can take your writing to a new level and increase your readership–no matter what the genre, fiction or non-fiction!
We invite you to meet other members of the Chanticleer International Community of Authors at this fun and informative three day event featuring:
CBR Awards Banquet – You don't have to be a CBR winner to attend this exciting event.
Sessions, workshops, and panel discussions
Keynote Speakers: Shari Stauch, Tyler Bird, and Diane Isaacs
Networking opportunities
Prizes and drawings
Books By the Bay Bookfair
Join us at the elegant  Hotel Bellwether on beautiful Bellingham Bay. Register today!