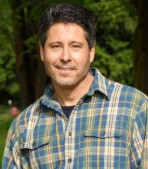 Robert Dugoni, NY Times bestselling author of legal thrillers, will present "Playing God–Creating Memorable Characters" at the Chanticleer Authors Conference 2014
What is it about certain books that when we finish the final page the characters stay with us for days? What is it about those characters that has made them so memorable? Using examples from his own works and other writers, Bob will teach techniques to make your characters well-rounded individuals that will keep readers wondering about them long after they have finished your book.
A writer turned lawyer turned writer. Dugoni is a NY Times bestselling author of legal thrillers.  A Stanford graduate and UCLA law school graduate, he practiced for 13 years in San Francisco. We at Chanticleer Book Reviews agree with others that "Dugoni is the undisputed king of the Legal Thriller."
Dugoni's first in the Tracy Crosswhite series will be released November 1, 2014 by Thomas and Mercer. Crosswhite, Seattle's First Female Homicide detective is on a twenty-year quest to find out who abducted and murdered her younger sister. The answer will shock her, and open horrifying new dangers. Look for the prequel, The Academy, also to be released by Thomas and Mercer.
Bob has passed on this link to The Academy, now available on Amazon for free download to Kindle. Click below to get this excellent prequel to the next legal thriller series from Robert Dugoni.
http://www.amazon.com/Academy-Robert-Dugoni-ebook/dp/B00LMKD6SU/ref=sr_1_6?ie=UTF8&qid=1410457416&sr=8-6&keywords=The+Academy
 We invite you to meet other members of the Chanticleer International Community of Authors at this fun and informative three day event featuring:
CBR Awards Banquet – You don't have to be a CBR winner to attend this exciting event.
Sessions, workshops, and panel discussions
Keynote Speakers: Shari Stauch, Tyler Bird, and Diane Isaacs
Networking opportunities
Prizes and drawings
Books By the Bay Bookfair
Join us at the elegant  Hotel Bellwether on beautiful Bellingham Bay. Register today!