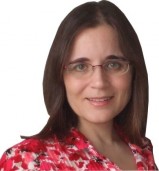 Amanda Hagarty will present "WattPad Wonderful" and "Social Shenanigans"  at the Chanticleer Authors Conference 2014.
"WattPad Wonderful" will answer the question, "What is Wattpad?" Wattpad is a social media platform just for readers and writers and has surpassed sites like Goodreads, reddit, and even Tumblr in the number of people in the US who visit the site each month.
It is still a relatively unknown entity. But this is changing quickly. The news is getting out (in August Wired ran an article about an author who garnered over 800 million reads of her trilogy and 300 million comments), and more writers are wondering how they can use Wattpad to drive discoverability.
Amanda Hagarty has published nearly 30 chapters on Wattpad and hit the top 200 list of both Fantasy and Adventure with her story on numerous occasion. The story has earned over 2500 reads, nearly 300 votes and over 300 comments in that time. In this session she will share a few of the tricks and good practices she has learned on Wattpad that have helped her find a small but dedicated and growing group of fans for her work.
Amanda will also present two other sessions at the Chanticleer Authors Conference. Social Shenanigans on Friday will focus on author specific activities you can get up to on social media to both have fun and boost your discoverability.  Tired of just posting "buy my book" or not sure what to do? Come and get creative ideas that will spice up your platform with a little variety and make the chore of social media something you can enjoy.
Amanda Hagarty's second session on Saturday is entitled What is a Good Web Presence? In this session you will learn how to make the most of each component of your web presence, find your strengths, fill in the gaps, and bring it all together.
Amanda started building websites and doing online promotion in 1995. Social media marketing and promotion are a passion-turned-business for her.
Helping other writers learn how to use the Internet and social media to build their author's platform and market their books was just a natural extension of her passion for marketing and her passion for writing.
We invite you to meet other members of the Chanticleer International Community of Authors at this fun and informative three day event featuring:
CBR Awards Banquet – You don't have to be a CBR winner to attend this exciting event.
Sessions, workshops, and panel discussions
Keynote Speakers: Shari Stauch, Tyler Bird, and Diane Isaacs
Networking opportunities
Prizes and drawings
Books By the Bay Bookfair
Join us at the elegant  Hotel Bellwether on beautiful Bellingham Bay. Register today!