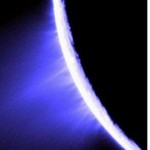 The results for the 2014 Cygnus Awards Finalists are in.
The Cygnus Awards recognizes emerging new talent and outstanding works in the genre of  SciFi & Fantasy Fiction. It is a division of Chanticleer Book Reviews Blue Ribbon Awards Writing Competitions.
The Cygnus Awards has eight sub-genres which are:  Steampunk, Science Fiction, Time Travel, Fantasy, Paranormal, Mythological, Soft Sci-Fi/Young Adult, and Speculative Fiction.
Congratulations are in order for the following authors who made it to the Short List, The Cygnus 2014 FINALISTS OFFICIAL LIST:
Selah J. Tay-Song for Dreams of a Vast Blue Cavern
Robert L. Slater for All is Silence
Yuan Jur for Citadel 7, Earth's Secret: Enemy of Existence
Ryan Henry for Betrayal on Triton
V. Lakshman for Mythborn:  Rise of the Adepts
Sara Stamey for The Ariadne Connection
D. C. for Prodigy Genius
Michael Simon for Natural Selection

H. G. Bleackley for ISO
Jane Baskin for The New Earth:  Rhapsody
Tom and Nancy Wise for The Borealis Genome
Laura Burroughs for The Foxes of Caminus
Sherrill Nilson for Karda:  Adalta
Jianna Higgins for Filled to Completion
Simone Pond for The City Center
Robert Carrell for The Pinks and the Kinks
Samantha Bryant for Going Through the Change
Ryan Henry for Betrayal on Titan
James Zerndt for The Cloud Seeders
James Musgrave for Jane the Grabber
J. M. Salyards for Shadow of the Last Man
Michael Suma for Natural Selection
Time Vander Meulin for A Humble Heart
Christopher Pepper for Outrider Legion
Allen W. Johnson for Blood Line Secrets
Paul C. Breslin for Observer of the First Order
Zachary J. Kitchen for The Unbeliever
Alisse Lee Goldenberg for The Strings of a Violin
Lorrie Farrelly for Time Lapse
Jessica Schaub for Gateways
Jamie Smith for Shadow Wars:  The Arcana
Richard Pulfer for Godtown
Michael Murphey for About Time
Terri-Lynn DeFino for Beyond the Gate
Robert G. Ferrell for Goblinopolis
Michael Wolff for Smoke and Mirrors
Joannah Miley for The Immortal Game
Brett A. Lawrence for The Shadow Guardians
Jesikah Sundin for Legacy:  The Biodome Chronicles
Ashland Menshouse for The Last Guardian and Keeper of the Magi
Finalists will continue on to compete for a first place category win in their sub-genre, and then for the overall grand prize of the 2014 Cygnus Awards. First place category winners will receive an award package including a complimentary book review, digital award badges, shelf talkers, book stickers, and more.
 We are now accepting submissions into the Cygnus Awards 2015. Deadline is January 31, 2015.