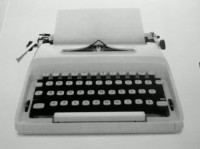 The Finalist results for the 2014 Winter Short Stories and Novelettes are here. We are pleased to announce the following authors whose works have made it to the Finalist round and will go on to compete for first place overall winner.
Congratulations are in order to the following authors:
My Square Inch of Alaska by Sharon Short

You're 

the One by Alix Nichols
Philbert Colfax: Life's Out of Kilter by Stephen J. Flitcraft
For the Love of Ellen by Carla Shaffer Evans
The Stone God's Wife by Sharon Anderson
Ruth Judges Joshua by Dermot Davis Cleveland
Worlds Away: Point of No Return by Barry Kirkwood
A Collection of Sayings from Leptis Magna by Michael Hugos
A Tale of the Later Roman Empire by Michael Hugos
Shakedown by J.Gunnar Grey
Who Killed Bootsy Carter by Roxanne Dent
Santa Claus is Missing by Saul Greenblatt
These finalists will continue on to compete for first place overall winner for the 2014 Summer Short Stories and Novelettes.