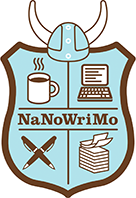 Do you have a diamond in the rough with your 2014 NaNoWriMo manuscript?
If you think that you have written a diamond in the rough during NaNoWriMo 2014:  a  great story, created compelling characters, or have a new twist to a classic theme (think Twilight), then consider entering the Chanticleer RAW NaNoWriMo writing competition.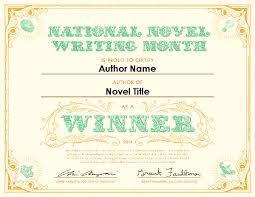 This is the probably one of the few times that an author should not polish a work before submitting it to a contest. Judges are looking for raw storytelling ability and/or originality of story concept. CBR has been contacted by publishers and literary agents to hold a RAW NaNoWriMo contest to search for that next  Water for Elephants by Sara Gruen or Wool by Hugh Howey.

Does your RAW work have a compelling story? Is it original? Does it have an irresistible plot arc? Will your work's characters resonate with readers?

Here is your chance to find out!
Enter your official 2014 NaNoWriMo manuscript into the RAW NaNoWriMo 2014 competition.
Ten genres to choose from to enter your NaNoWriMo 2014 work:  SciFi, Romance, Historical, Paranormal, YA, Western, Mystery, Thriller/Suspense,  Literary,  and Narrative Non-Fiction
Keep in mind that this contest is for UNEDITED works. Judges, editors, and literary agents are looking for RAW writing talent.
The number of entries is limited to insure that each work will be seen by the panel of NaNoWriMo 2014 judges. Don't delay, enter today!
Each work submitted will go be seen by NaNoWriMo 2014 CBR judges.
A maximum of 11 winners' slots! One for each genre writing competition that CBR offers. However, winners are selected on merit and not to fill slots.
Minimum word count: 50,000.
You must be able to supply your 2014 NaNoWriMo Winner's Certificate upon request.
Authors/Publishers maintain all rights to their works submitted to the RAW NaNoWriMo contest. Simple.
RAW NaNoWriMo 2014 Prize Package
The Best NaNoWriMo 2014 entry will receive a CBR Manuscript Overview Evaluation ($395).*
1st Place Genre Winners will receive a complimentary CBR writing novel contest entry gift certificate ($45) along with a Great Beginnings entry gift certificate ($ 15) valid until Feb. 1st, 2016.
Maximum Prize Package Value upon entering the polished work in the Chanticleer Blue Ribbon Novel Writing Competitions:
A chance to take home the $1,000 Chanticleer Blue Ribbon Grand Prize purse!
A chance of your work being awarded One of TEN CBR Genre Grand Prize Packages valued at $750
Or a chance at a First in Category Chanticleer Review Package!
And, most importantly, to have your published work listed in the Chanticleer Best Book Discoveries.
Winners will be announced before May 1st, 2015. Results will be announced as they come in on Chanticleer's social media posts. The Official RAW NaNoWriMo 2014 Winners Website Posting will be published by May 15, 2015.
Submissions will be accepted until Jan. 30th, 2015, midnight PST or until the limit of entries is met.
Click here for more information.
Images courtesy of NaNoWriMo. Please click here for more information about how to participate in NaNoWriMo!  By clicking this link, you will be taken directly to the Official NaNoWriMo organization's website.
NaNoWriMo Facts and Stats
National Novel Writing Month was established in 1999. It is also a 501(c)(3) nonprofit that believes stories matter.