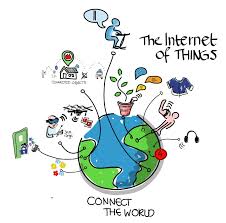 Writing craft is the key to being an author, but engaging people is the key to building a readership and a fan base.
Some authors forget that content alone will not sell their books. They have little interest in engaging with people to find readers. They want to write. Period. Others don't feel comfortable about engaging with others or feel  conflicted about promoting their work. Unfortunately for them, selling books is not about writing books.
If you want people to read and buy your book, you must introduce yourself and your work to them. People want to know about you as an author, about your writing style and the content that you create. They need information to ascertain if they are interested in investing their time, money, brain-space, and "emotional investment" into your work. Basic book marketing is much like writing a newspaper article. People want to know:  who, what, when, where, why, and how–easily and quickly when deciding on whether or not to buy a book.
Fortunately, today's internet technology makes informing the potential readers about your work easier and less costly than ever before.
The Internet levels the playing field for all authors: self-published, indie-published, hybrid-published, and the traditionally published.
LEADERSHIP COMMUNICATION for AUTHORS
As an author it is up to you to reach out and say "hello" to potential readers and introduce yourself and your work. Authors must take the leadership role in communicating with potential readers  and are responsible for maintaining and nurturing the author/reader relationship. This is called Leadership Communication in marketing speak. By leading the communication with readers about you and your work, you will have an advantage over the hundreds of thousands of other authors who do not. And with a million plus books hitting the market this year alone, every advantage helps to position your work a notch higher in the publishing world.
As an author, lead the way to creating the digital paths that will help people discover your books. And today, that means communicating via the Internet. 
What is the Interverse?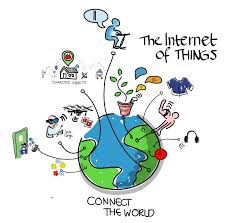 The Interverse is a global network that is overlaid on the Internet. It is continuously evolving and connecting in ways that we can't imagine or predict. It is where websites (identities), social media posts, instant messaging, apps, voice communication, blogging, chat rooms, buying and selling, and other ways of communicating via the "Net" interconnect and take place.  It is where the virtual digital universe  intersects with reality.
To do business on the Internet (read: sell books individually or through orders), you must exist in the Interverse, which means you must have a digital identity–a website that communicates and broadcasts your identity digitally. Even if you only sell print copies, orders are placed via the Internet in the Interverse.
Leadership Communication has Four Cornerstones:
1) Creating Identity & Branding
2) Establishing Credibility and Competence
3) Creating Shared Content
4) Committing to Action
Welcome to Chanticleer Reviews 4-Part Series on How to Market Your Books in Today's Digital World with Leadership Communication Skills  
Part 1. Discussion About  the Principle Marketing Concept  of Creating Identity
Identity in the business and  publishing world is another name for  branding. Creating Identity in today's business world means to have an Internet presence. To have an Internet presence means you must have a website that communicates your brand, your identity, as an author.
 If you, as an author, do not have a website, then you as an author do not exist in the Interverse.
And that statement is not a typo.
Creating Identity and Branding for Authors
Identity is a brand. A brand is a warranty. A warranty is a promise, an assurance. It allows people to know what they should expect in a transaction. It allays fear of committing to a transaction or an agreement or an emotional investment. Branding helps you to distinguish yourself from the other millions of authors and associate yourself and your works with authors and books within a particular niche of publishing.
Effective author branding leads to increased book sales.
Make sure that your author's website exudes your branding, your identity. The first thing that any bookseller, agent, librarian, publisher, or media professional will do before investing any amount of time or money into your book is to visit your website. It is of the upmost importance that your website makes a professional and consistent impression that communicates your brand, your identity. Your "author branding" should reflect your work in the best possible ways that are compelling to your book(s)' target market.
Your brand should come across vividly on or with your:
author name or pen name
website
social media platforms (Facebook, Pinterest, Twitter, Reddit, etc.)
book covers
marketing materials
author persona at book signings, conferences, conventions, panel discussions
blogposts
social media posts
business cards & book marks
visual content
typography and layout of books
advertising venues and tactics
Consistency, constancy, and authenticity are what will add value to your branding efforts.
How to Determine What Your Author Identity/Brand Is?
The brand should focus on your writing, your books. Answering these questions will help you to focus on what your branding should be:
What is the overriding theme to your works? What is your passion that comes through in your writing? What makes your work compelling? What are the values that you are trying to convey with your writing? What is the "mood" of your works? What sort of emotions do your works generate in readers? What is the most unique quality about your writing? What makes your writing stand apart from others? What is the 'voice' of your books?
Who Are Your Readers? And How Do You Attract Them?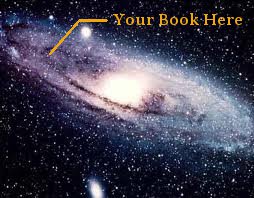 How will your branding add to your readers' experience?
Can you identify your readers?
Can your readers identify with your book? What is the touchstone? (a huge argument for taking time for social media)
Why does your book resonate with its readers?
Building Audience with Branding
Your branding should help you build audience. Your branded website is your calling card in the Interverse. It is the home-base for all aspects of your business as an author. It is the touchstone of all your marketing and promotional efforts as an author.
How will readers, who you will probably never meet in person, decide to read your book? How will you communicate across the Interverse to compel them to take a chance on your book? To invest their time reading your books? To forge a virtual connection with you as an author? To be able to "connect" with you and your work?
Don't feel overwhelmed. It is good to remember that websites and digital collateral (your digital footprint in the Interverse i.e. website, social postings, blogposts, etc.) are dynamic, changing entities. You can add, subtract, adjust, pivot, and enhance your Interverse presence. You can add new websites for new books and  new pen names. Nothing is carved in stone.
Websites and Branding
Your website should quickly answer the following in a visually and contextually  appealing manner for your targeted readers by utilizing the journalistic method of:  who, what, when, where, why, and how.
The average length of time that you have to make an impression on a website visitor is about 5 to 10 seconds. It is in this amount of time that a website visitor will decide whether to close the browser window to your website or stay and "visit."
Website Basics for Author Branding:
websites should load quickly (visitors no longer wait for websites to load)
websites should be visually interesting and compelling with a LOT of pertinent photos, graphics, and images
websites should always have blog posts with fresh new content for SEO crawlers–even if it is just a paragraph or a blurb at least once a week
websites should supply pertinent information as to Who, What, Where, When, Why, and How
WHO — Who You  Are as an Author? Who Are Your Favorite Authors? Do You Have  Hobbies? What Are Your Interests & Pet Peeves, Your Idiosyncrasies?
WHAT — What Do You Write? What Inspires You? What Do You Like to Read?
WHEN–When Can They Expect: your next installment, your next book, your next signing, your next blogpost, etc.?
WHERE — Where Do You Write? Do you write while  on the bus, at a local café, in the garden, do you do your best work while traveling, or under pressure with NaNoWriMo ?  Where do you get your inspiration?
WHY— Why Do You Write? Why are you inspired to write?
HOW–How Do You Write? Are you fueled by lattes, morning runs,  chocolate, or traveling? Are you a  pantzer or planner? Remember to most readers, authors are intriguing beings with magical skills of creating characters, worlds, and stories.
Notice the order of the questions is in the order of importance. Readers can then choose to drill down for more information or "turn the page" for the rest of the story. Your objective is to keep them captivated and interested.
Answering these questions will facilitate interaction with potential readers, and convert readers to fans. Fans amplify your marketing and promotional efforts. Fans are evangelists for your books! Then the Interverse will then amplify these actions and grow your audience and readership organically. Growing your audience increases your book sales. 
My next post will be about:  Establishing Competence and Credibility as an Author in Today's Digital World.
Up-to-date practical, effective marketing and promotional skills are Kiffer Brown's forte.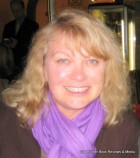 Honed business experience and an  entrepreneurial spirit, along with a true understanding "that nothing happens until something is sold"  is what Kiffer Brown brings to the table. Kiffer presents at numerous writers conferences and publishing conventions. She is a media scout for executive film producers, literary agents, and publishing houses. She searches for today's sparkling gems that will become tomorrow's best sellers. She truly loves what she does and her passion shows.
She has presented at Writer's Digest National Conferences in NYC, RWA National Conferences, Emerald City Writers Conferences, PubSense Summits, PNWA conferences, and others. She is the founder and president of Chanticleer Book Reviews and International Writing Competitions, L.L.C. and the publisher of Chanticleer Reviews. She is the organizer of the Chanticleer Authors Conference.