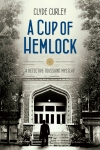 Publisher: Cedar Forge Press (2014)
Buy the book now at:

Amazon
Author's Website
A cold-hearted and brutal murder of a beloved Portland, Oregon high school teacher has seasoned Detective Matthew Toussaint and his young assistant partner, Detective Missy Owens, digging deep to uncover any clues that will help track down the violent and desperate murderer before more lives are endangered.
The murder investigation opens up old wounds and exposes weaknesses with the sanctioned guardians of our youth—the government overseers of their education and along with their parents. The detectives find themselves coming face-to-face with incomprehensible, and sometimes dangerous, behaviors from  personalities that transcend socio-economic class norms—for better or for worse.
Clyde Curley's intriguing and captivating Detective Toussaint Mysteries explore and expose the undercurrents in today's society by bringing the daunting issues to our very doorsteps. If you are seeking a slash-and-gore thriller or steamy sex scenes, you will not find them in this refreshing and   thought-provoking police procedural. Classic mystery fans will be more than pleased with the series' cast of characters (including the quirky City of Portland), along with enjoying its complex storyline, and the enthralling denouements.
A Cup of Hemlock is an engrossing read that deliciously builds suspense on several levels until it is a full-blown page-turner. However, readers will find themselves slowing down as to not miss any of the subtext and rich undertones that permeate the work.
Curley's complex and engaging central characters add to the mystery's nuance and drama making this reviewer eagerly anticipating the third novel in this thoroughly addictive series. Detective Toussaint and his bookseller brother, Parker, are characters that you would want to have a beer or cup of coffee with and discuss philosophy, or the latest basketball game, or maybe just the events of the day.
A Cup of Hemlock is an intriguing classic murder mystery that is a perfect companion for those who want to hunker down with a great read that will linger long after the last page is read. It is the second novel in the Detective Toussaint Mystery series that is based in the Pacific Northwest.
Clyde Curley's prodigious novels —yes they come in at more than 500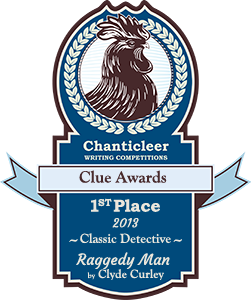 pages, but you will be wishing it was longer—are page turners that tackle and explore the big ethical and societal issues of today.  Curley's deft use of murder mysteries to microscopically explore society's ethical issues is nothing short of brilliant. Highly recommended.