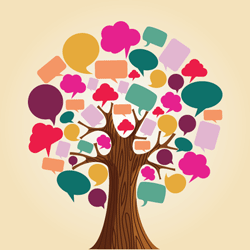 The Chanticleer Read Reviews Page is Receiving More Traffic than Ever!
We are happy to report that Chanticleer Reviews' new web site design is a great boon to those who have reviews posted with us.
The new format on the Read Reviews page is gaining new visitors by leaps and bounds with its easy scrolling format.  Visitors are lingering on the Chanticleer Read Reviews page longer and clicking through to read the entire review that has been selected.
How can we tell this? By watching Chanticleer's Google Analytics screen. It's more fun than TV! We can see exactly which reviews are being clicked on and read. Then we watch to see if the visitor continues on to the book's Amazon page or, even more exciting, to visit the author's web site. Watching visitors from all over the world click on reviews is thoroughly addictive. And totally awesome for the Chanticleer Community of Authors and Readers!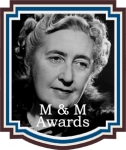 The MYSTERY & MAYHEM Awards 2015 deadline for submissions is March 31st; click here to enter!
If you write mysteries, you will want to enter this prestigious contest. Here is a link to last year's M&M award winners. 
March Events Where You Can Find Chanticleer Reviews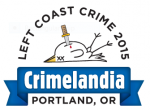 CrimeLandia Left Coast Crime Scene 2015 in Portland, Oregon
March 12 – 15, 2015
Kiffer Brown to participate in Social Media Panel Discussion 
Social Media: What Every Author Needs to Know Panel Discussion on Thursday, March 12th at 1 p.m. Kiffer Brown will participate along with Stacey Cochran, Victoria Goff, and Chantelle Aimée Osman. Sue Trowbridge will moderate.
March 13, 2015
Get Your Just Desserts — and Drinks with PNW Mystery Authors and Chanticleer Reviews on Friday Evening, 8:30 – 10:30
Join award winning authors Pamela Beason, Jeanne Matthews, Donnell Ann Bell, Wendy Delaney, Liz Osborne, and Tracy Weber along with Kiffer Brown of Chanticleer Reviews for this Friday night Mixer at the DoubleTree Hotel in Portland, Oregon.  Desserts are on Us. Cash Bar provided by DoubleTree Hotel.
You do not have to be registered for the Crimelandia 2015 conference to attend this sure-to-be-fun mixer. Make your reservation here. It's free! Readers and Authors are welcome. We will have door prizes and drawings!
March 22 – 24, 2015:  We will set-up the Chanticleer  booth on Saturday afternoon, March 21st.
Chanticleer Reviews & Writing Competitions will exhibit at the PubSense Summit. Please stop by our booth and say"Hey!"
Rochelle Parry, Chanticleer's Webmaven and Creative Director will be available at Chanticleer's booth along with best-selling Pacific Northwest mystery author, Pamela Beason. Kiffer Brown, founder of Chanticleer Reviews will also be available and is participating in several panel discussions. We'd love to meet you!
PubSense Summit Panels
Sunday, March 22nd at 3:30 p.m.
Increasing Exposure, Part 2 panel discussion with Kiffer Brown, C. Hope Clark, Claire McKinney, and Shari Stauch, Moderator.
Monday, March 23rd at 1:30 p.m.
Five Star Reviews: Top Reviewers Share Their Insights with Kiffer Brown of Chanticleer Reviews, Michael Hurley, Elizabeth Lacks of Saint Martins Press, Patricia Moosbrugger of Blue Ink Reviews, Kristina Radke of Net Galley, and Shari Stauch, moderator.
Monday, March 22nd at 3 p.m.
Get Seen, Get Noticed, Tools for Heightened Visibility and Stellar Sales with Nancy L. Bauman, Kiffer Brown, Laura Clark, Mary Beth Grossman, and Nicole Rescinti.
Tuesday, March 23rd at 7 – 9:30 p.m.
PubSense Signature Dish & Dialog Dinner: Dine with Your Fave Faculty
Your chance to have dinner with a Pubsense faculty member of your choice. Following dinner PubSense will have a few surprises, including giveaways and a special performance.

Chanticleer Authors Conference and Awards Gala 2015
Sunday, Monday, Tuesday, September 27, 28, & 29th
Save the Date for the Chanticleer Authors Conference and Awards Gala Banquet, September 27, 28, and 29th at the Hotel Bellwether on beautiful Bellingham Bay, Washington State. Early Bird Registration now available!
Chanticleer Reviews New Website
If you haven't been by to take a look at Chanticleer's new web site format, please do! We are continuously updating it and making it easier to navigate.
Be sure to check out the marketing and promotion posts along with the Chanticleer Community News for Books Clubs and Readers.
Now that is a lot to Crow about!