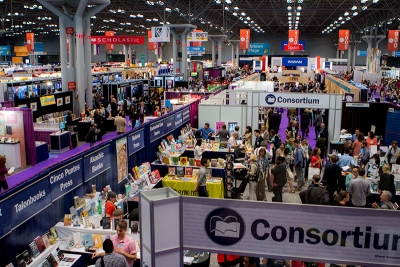 CBR to Attend BEA and BookCon, May 27, 28,  29, & 30!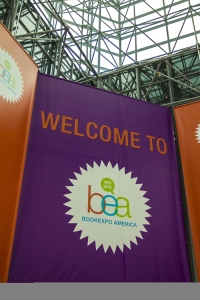 Book Expo of America NYC – It's the leading book and author event in the North American publishing industry.
It is the largest gathering of booksellers, publishers, librarians, retailers, and book industry professionals of the year—making it the best place to learn about the latest trends and technologies in the biz.
BookCon is an immersive experience that features interactive, forward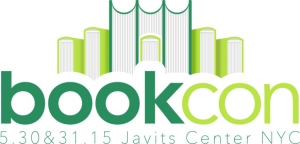 thinking content including Q+A's with the hottest talent, autographing sessions, storytelling podcasts, special screenings, literary quiz shows and so much more.
Kiffer Brown, publisher of Chanticleer Reviews, has been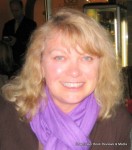 given a BEA press pass and a BookCon Editorial Media Badge. She will report back to the Chanticleer Community of Authors and Writers.  Look for her blog posts and tweets! @ChantiReviews and @KifferBrown.
The BEA Expo takes place on May 27, 28, & 29th at the Jacob Javitz Center, NYC. Click on the link for more information about BEA.
BookCon takes place on Saturday and Sunday, May 30 & 31, at the Jacob Javitz Center, NYC. Click on the link for more information about BookCon NYC.
Historical Novel Society Affiliation
It's OFFICIAL — The Historical Novel Society is a sponsor of the Chanticleer Authors Conference 2015 and Chanticleer Reviews is a sponsor of the HNS 2015 North American conference in Denver, Colorado.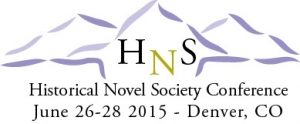 The Historical Novel Society conference will take place on June 26, 27, & 28, Denver Colorado. If you are attending HNS, please stop by our exhibit table and say hello.
UPDATED INFORMATION as of May 14th — this just in!
The Chaucer Awards winners and The Laramie Awards winners will be recognized at the HNS Saturday Awards and Costume Banquet that will feature Special Guest Diana Gabaldon–the author of the acclaimed Outlander book series as well as the TV series on Starz.   Janet Oakley, who won the Chanticleer Grand Prize for her historical novel Tree Soldier and Sean Curley, the Chaucer Awards grand prize winner for his novel Propositum will be recognized along with other First In Category award winners for these two Chanticleer Writing Competitions divisions.
If you are attending HNS and are a First in Category Award Winner or Finalist in the Chaucer or Laramie Awards, please contact Kiffer Brown immediately at KBrown@Chanticleer Reviews.com. Thank you!
We are excited to have the Historical Novel Society as an affiliate of Chanticleer Reviews and Writing Competitions. And we are proud to be an affiliate of the venerable HNS!
Chanticleer Reviews is a Supporter Chuckanut Writers Conference.
We are proud to support this local pacific northwest writers conference for four years in a row.
The conference takes place on June 26 & 27 at the Whatcom Community College located in Bellingham, Washington. Chanticleer Reviews  will have a table at the Syre Student Center, so please stop by and say hi to Paulina! We will have candy!
Don't Forget to Register for Chanticleer Authors Conference and Awards Gala 2015!
Take advantage of the Early Bird Special! The conference will take place over four days: attend all four days or select the days that fit your schedule.
Saturday, Sept. 26: CAC15 sessions and master workshops will take place at Bellingham Yacht Club. That evening we will kick things off with a BBQ and dancing to live music at the BYC.
Sunday, Monday, & Tuesday, Sept. 27, 28, & 29 will feature sessions, presentations, and panels during the day with daily featured keynote luncheons, "Appy Hours" sponsored by Books I Love, a staffed Book Room open to the public, and evening dinners. The conference culminates on Tuesday evening with the Chanticleer Awards Banquet and Gala.
Be sure to visit www.ChanticleerReviews.com for the latest information and the growing list of presenters.
PREMIUM ONLINE SECURITY on the Chanticleer Reviews website
You asked for it! You got it!
Chanticleer's online website store now has been verified a "Premium EV SSL Secure Site."
We have been audited, notarized, sanctified, and encrypted by Starfield SSL certification, the highest level of protection that is available for internet transfer of data.
How SSL works: Secure Socket Layer certificates encrypt all the information going to and coming from Chanticleer Reviews, L.L.C. website, securing it from unauthorized interception and making sure that your information remains private.
You can have peace of mind when you see that the URL address bar turns green with the padlock symbol on the left. There is also a blue Verified and Secured badge with a pop out window for further information about Chanticleer's SSL blue certification on the left hand side of the menu bar–just under the Chanticleer logo. This premium (EV) SSL certificate assurance comes with a $1,000,000 warranty.
Thank you for your continued support of Chanticleer Reviews and Writing Competitions!