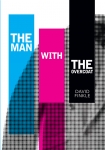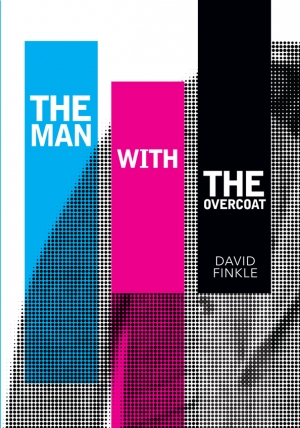 Publisher: nthposition press (2015)
Buy the book now at:

Amazon
Author's Website
Arts writer David Finkle's anti-hero, Skip Gerber, has many obligations—lukewarm devotion to his sort-of fiancé, obedience to his smother-mother, loans to his ne'er-do-well brother, and a tedious job at a New York City law firm founded by his father. But in the space of twenty-four hours, all that could change.
It starts with an overcoat, handed to Skip as he's leaving work one ordinary late afternoon, shoved into his hands by an anonymous man with these words: "Here you go, and be very careful with it." Minutes later, Skip realizes he's stuck with the coat and starts trying to figure out how to get rid of it on his way to a supper date with his fiancé. He begins to examine the coat, tries it on, and finds it to be of unusually good quality and, also remarkably, a perfect fit. Inventorying various items he finds in the pockets, he embarks on a mission to return the coat to its rightful owner.
He roams the city on foot and by taxi, being tailed in traffic by a mysterious black limo and, on the sidewalk, by two young thugs in hoodies, constantly checking his cell phone for calls from the increasingly peeved fiancé, his nagging mother, and his brother trying to cadge a loan. But Skip gradually gets too wrapped up in the enigma of the coat to care about these distractions.
Everyone he encounters tells him what a great garment he has acquired. Voice mails remind him to take care of it. Hustling uptown, downtown, and all around the park, following clues seemingly emanating from the coat, he goes from a once grand building that might have offered a hint about the coat's owner, to the statue of a man holding what looks to be the selfsame coat, to an abandoned tailor's shop where perhaps the coat was created.
As the hours pass—compulsively checked on his fake Rolex—his fiancé dumps him by voice mail, his brother divests him of some cash, and he drops his childhood nickname. The coat yields more intriguing clues: a weird stone that might be a Mayan artifact and a shiny Indian-head penny.
David Finkle is a New York based writer (The New York Times, The New Yorker, The Village Voice) who knows his setting well, describing the city and its denizens vividly. He strews bon mots through the narrative like a man feeding pigeons in the park, and deftly guides the reader through the increasingly complex thought processes of an erudite Everyman with an overcoat that gradually becomes a symbol of quality—quality of cloth and tailoring, quality of life.
Twenty-four hours after he was the coat was thrust in hands, Edward has followed his instructions to care for it, has chased down his clues, and knows what to do next. The Man With the Overcoat by David Finkle is an entertaining top-shelf work of contemporary fiction that blends mystery, fantasy, and comedy. This is a tightly written story with rich and complex subtext that makes reading it a sublime pleasure.