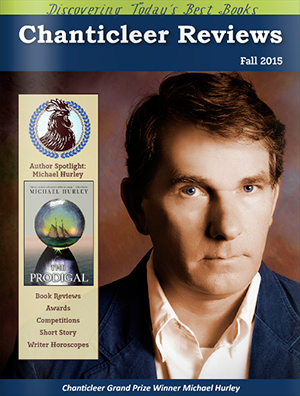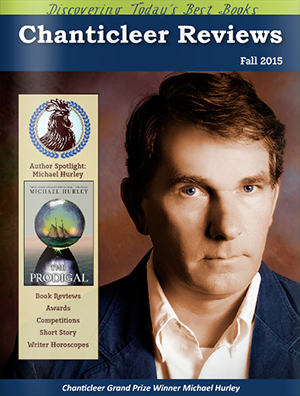 And take a look at The Prodigal's new cover! 
Read your Writer Horoscope for the Fall season!
Read and share reviews from your favorite Chanticleer Authors!
2014 Chanticleer Award Winners' Listing!
The award winning short story by Sharon Anderson, The Stone God's Wife.
And much more!
Sean Dwyer, award winning author of literary works, interviews Michael Hurley, attorney and author  of The Prodigal, overall grand prize winner of the 2013 Chanticleer Writing Competitions for the Author Spotlight in this issue of Chanticleer Reviews!
If you are an author whose work's review is published in the magazine, then you can use Issuu's  "Clipping Tool" to promote your book.
Chanticleer Reviews online magazine is mobile friendly, also!
NOTE: The 2014 M&M Award Winners and the 2014 Paranormal Award Winners will be listed in the Holiday issue. So stay tuned for Issue #3 of the Chanticleer Reviews magazine!
Enjoy and Share!  Click here to download your free copy!