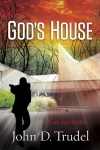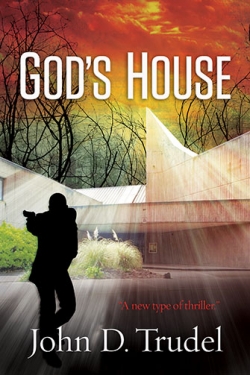 Publisher: Amazon Digital Services (2011)
Buy the book now at:

Amazon
Author's Website
Jack Donner can't get a break. He blames himself for the deaths of those he was close to, and even one he was hired to protect. While bringing the body home from the Middle East, he gets detained in the United States by low level agents over a missing stamp in his passport. Worse yet, he has to use his real identity this time. While his CIA connections eventually get him out of hot water, his troubles are only beginning.
The body Jack brings home belongs to a man who had the technology that could change the world's power balance forever. A system that produces efficient, clean energy, but could also be used as a weapon of mass destruction. The company behind it, Enertech, was attacked in Lagos where it lost most of its staff.
A young, attractive widow, Anne, is left with the assets, but she wasn't involved with operations. She has no idea what her husband was working on. Jack planned on retiring, but is talked into staying on as a private citizen commissioned to recover Enertech's technology along with trying to keep Anne safe during the process.
Anne and her late husband, Bob, were members and supporters of a local mega-church called The Sanctuary, run by a charismatic woman, Liz, with ties to nefarious foreigners. Liz speaks at the United Nations, visits the Dalai Lama frequently, and spreads the gospel of wealth, non-violence, and world peace.
Anne turns to Liz and a few close friends for emotional support during this difficult time. She also turns over everything she knows about the company to Jack. This leaves him with a lot of data and few answers, and puts him under the scrutiny of watchful eyes at The Sanctuary.
Things are not right around Anne's empty estate. Jack needs help to keep her and himself safe, but there are never quite enough resources at his employer's disposal to do so. While trained in firearms, he's not a huge fan of them. He's more of a technologist than a soldier.
Enertech faces bankruptcy. The pressure to sell to a foreign investor is on, starting a race against time. Problem is, Jack can't find the answers needed to unlock the key to the technology. One clue keeps him going: a message from Bob to his late wife that is hidden in some kind of cipher, tucked away in the pages of a cheesy novel.
Anne and Jack start developing their own story, though Jack has reservations about getting romantically involved. Everyone he cares about ends up dead. He's seen too much bloodshed to risk another loss. He about earns a frequent-user pass to the ER trying to protect Anne, and now he has to keep both her and her only close relative out of danger in Brazil.
Will Jack be able to come through for Anne and Enertech? The stakes are high in both cases.
Those Anne trusts raise doubts about Jack. He has doubts about himself, recalling many episodes revealing the horrors of non-staged, real life gunfire and bloodshed, losing friends in wartime.
One of the character's German accent reads so spot-on you almost hear it. Those who follow events in the Middle East will resonate with John's novels. His novels seem more fact than fiction; they lend credence to Trudel's tagline: "Thrillers are fiction until it happens."
 This fast-paced thriller will have you turning pages quickly to piece together puzzles with surprising twists. You would never know that John Trudel's God's House is his debut novel. It reads like it was written by a seasoned author.