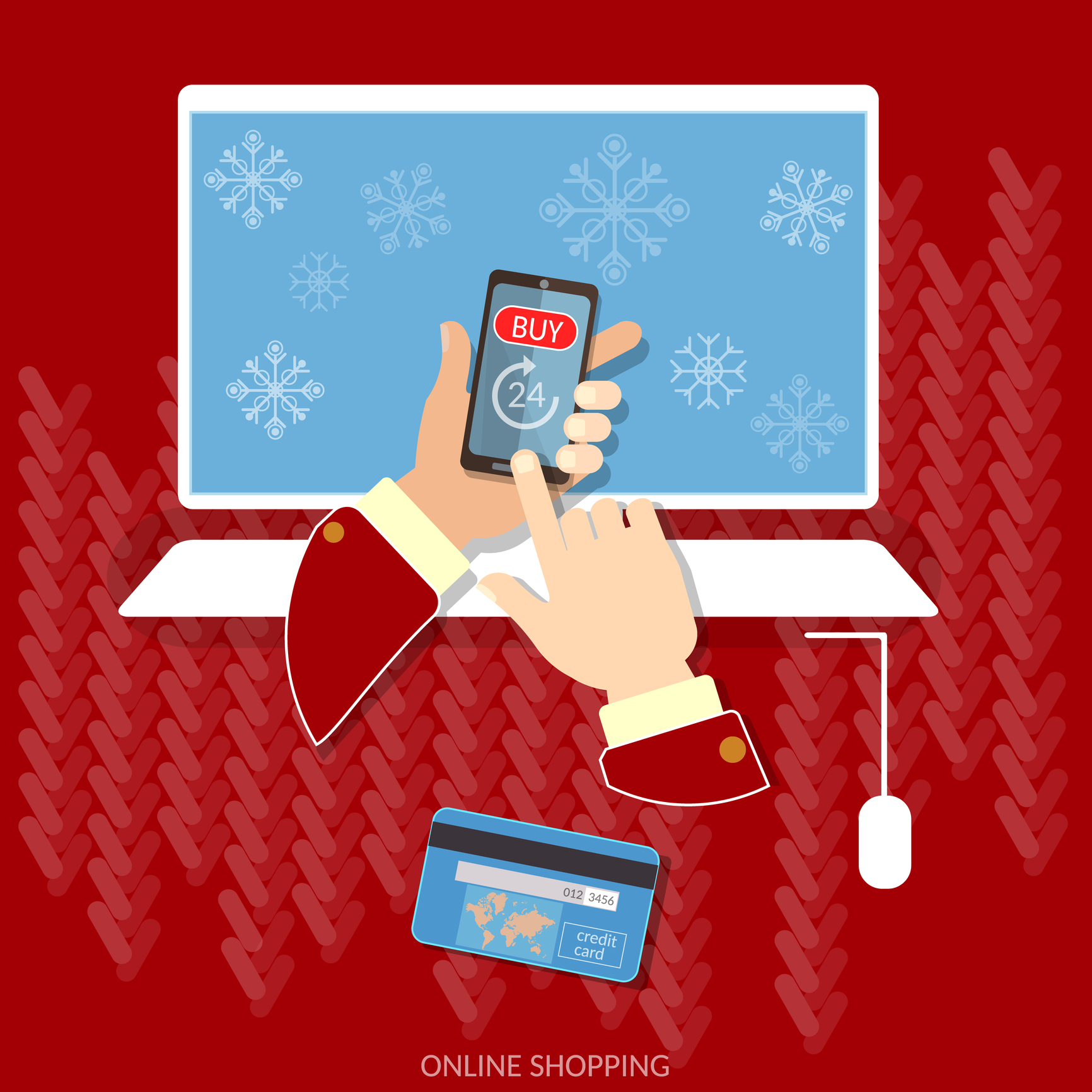 Point of Sale Marketing – Are Your Books Ready for the Holiday Season's Annual Sales Spike?
Shoppers are overwhelmed with gift buying decisions at this time of year. The clock is ticking and our lives become even more hectic as the gift giving season approaches; our to-do lists are exponentially expanding as the winter holiday countdown begins.
Authors (and publishers) need to make sure that the gift buyer has easily accessible information about their books to aid the gift buyer with his/her purchasing decisions quickly and easily.
Important Points:

The Holiday Season begins in mid-November
Despite intentions, most gift-givers put off shopping until after Thanksgiving, which leads to our third point
Holiday shoppers spend more than 31 billion dollars on gift cards 

(National Retail Foundation survey)

Today's holiday buying season has extended all the way through the month of January, as recipients of gift cards begin shopping on December 26th
Utilizing time proven Point of Sale Marketing methods could make a huge difference in helping gift givers to decide on your book when making purchasing decisions.
Four Selling Platforms for Books – Make sure that your books are ready to sell across all of  them with these handy tips from Chanticleer Reviews
Online Sales: Amazon, Goodreads (links), Kobo, etc.
Brick and Mortar Stores (Independent Book Stores, Barnes & Noble, Gift Retail Stores, etc.)
Holiday Gift Fairs, Book Fairs, Temporary Markets
Author websites
Help your potential readers find your books for their gift purchases and gift cards by using these handy point-of- sale tips in this four part series that will be posted consecutively over the next four days.
We will start with maximizing your book's selling potential with Online Sales Marketing tips.  
 Today's focus: Online Book Sales – Point of Sale Marketing Tips
1. Is the Book Information you have with online retailers in tip-top shape?
Make sure that every word of your book's introduction/marketing blurb (that first paragraph that comes after the title and to the right of the cover) is effective—especially the first ten introductory words. These first ten words are "crawled" by the online sales platform's search engine whenever a reader does "a search." If it is a series or you are planning to make the work a series, then be sure to conclude the book's marketing blurb with this information.
Have you listed blurbs from your book's trade/editorial reviews in the Editorial Review section?

Sixty-one percent

of customers read reviews before making an online purchase (Harvard Business Review)

Editorial/Trade Reviews set the tone for Customer Reviews

(See Amazon's Author's Central for instructions on how to do this on Amazon)

Under the Editorial Reviews section, have you  listed your book's:

Awards & Accolades
Editorial/Trade Review blurbs – here is a previous article where we answered the question: What is an Editorial Review
Peer Reviews from notable authors in your genre
If your books are available in other languages besides English, list the languages in this section.
2. Is your Author Information up-to-date and perfectly polished?
Under the "More About the Author" section
List your awards again, but this time in a narrative fashion instead of a listing (don't worry about being redundant — readers scan for different things depending upon their personalities).
List your author/writing associations. For example: WWA Western Writers of America, Sisters in Crime (writers), RWA Romance Writers of America. The listing of this information  will help to separate you from the other million authors as a professional writer and one whom takes her works seriously.
Next list your other published works starting with related books to the specific book selling page.
And, finally, add a personal interests that expand your branding. Make sure that your photo resonates with readers' expectations. A great example of this is Diana Gabaldon's Amazon photo; it is one of her standing in front of the Stonehenge monument with a timeless black shawl wrapped around her. The Stonehenge background hints at the historical/fantastical nature of her works.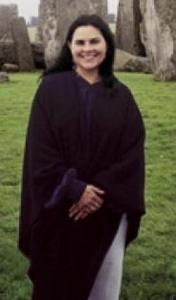 Take a close look at your Author Central photo. If it doesn't move your author brand forward, take a look through your photographs for one that does. It doesn't have to be a photo taken by a professional photographer. It does have to have a layering effect and convey your author branding/personality. If you have a photograph that does convey elements of your author branding and is taken by a professional photographer, then that is even better. Here is an example of a professionally taken author photograph that exudes the author's branding as a post-apocalyptic fiction writer.Notice that the setting and outfit exude the dystopian aspects of his Deserted Lands series:
Does your Amazon Book-page, Author Central page need updating, or, as it called in the retail biz, re-merchandising?
Make a close inspection of each of your titles' Amazon pages to ensure your point of sale marketing tools are in the best shape that they can be in for this selling season.
Make sure that your information is up-to-date, fresh and relevant! Like a well written book's plot, does each piece of information move your book and author branding forward and into the hands of eager book buyers? 
3. Is your author platform up-to-date and fine-tuned to enhance your discoverability for shoppers trying to make purchasing decisions?
A good author platform includes:
A well-designed website with all your books and information–a central hub for all your online activities
A social media presence
Take the time to ensure these are also up to date and in use during the holiday season. Making regular posts, about books, and sales, as well as thoughts and personal tidbits (so you don't come off like an ad-bot) will keep you visible and in mind when shoppers are starting to think about what to buy.
Online retail sites have a place for you to input your website and social media information–use it!
Make it easy for potential readers to find you and interact with you, make sure the following are inputed into your author profiles with online retailers:
Blog
Twitter feeds
Facebook/Instagram/Pinterest/Reddit links
Your website's URL
Updating and re-merchandising the information on your books online selling platforms will not take long, but could make a huge difference in sales potential over the next two months.
Handy Amazon Links
Are you a Kindle Direct Author? If so, you will also need to update your Kindle Direct Publishing Account as well. Here is a handy link: https://kdp.amazon.com/help?topicId=A11QFFGTO547E9
Take time today to freshen your pages of your books' online selling platforms.
How to Increase Sales at Brick and Mortar Stores is the next post in this four-part series on "Quick and Easy Tips to Get Your Book Ready for the Biggest Book Buying Season of the Year."
Happy Holidays and Wishing YOU Awesome book sales! 
Next up Brick and Mortar Stores – Point of Sale Marketing Tips