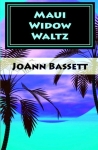 Publisher: CreateSpace Independent Publishing Platform (August 2, 2011)
Buy the book now at:

Amazon
Author's Website
Nervous and demanding brides are nothing new to wedding planner, Pali Moon. She's been in the business long enough to know how to calm nerves and cool tempers. But nothing in her skill set has prepared her for Lisa Marie Prescott, a spoiled, demanding uber-rich kid who insists on the "perfect" Valentine's Day wedding. A wedding that comes with more than a few complications and one sticky little detail – the groom is missing and presumed dead.
Lisa Marie, however, insists that her fiancé, Brad, will show up on time. And if that fails, she has a back-up plan. GQ-handsome Kevin – Brad's business partner – is going to stand proxy at the altar for Brad.
With bills piling up, her house in foreclosure and her business being pulled out from under her, Pali isn't in a position to question the legality of Lisa Marie's crazy plan. Or the fact that Lisa Marie expects a paparazzi-worthy ceremony complete with one thousand origami paper cranes in just nine days. Then Lisa Marie's father, known as the "Godfather of Garbage," shows up with a warning: he'll focus his talent for making people disappear on Pali if she doesn't deliver on her promise of the perfect wedding.
Pali's desperate financial situation coupled with her strong sense of survival keeps her moving forward with arrangements for the big day. And with Lisa Marie's demands escalating as her grip on reality crumbles, Pali is trapped in a no-win situation, struggling to keep the wedding-from-hell from turning into another Saint Valentine's Day massacre.
In this highly entertaining first installment of the "Islands of Aloha" mystery series, author JoAnn Basset delivers a well-rounded cast of intriguing, eclectic characters. The author's use of first-person narrative invites the reader into Pali's inner circle, her "ohana" or "family" of caring friends that give the book a cozy, close-knit feeling of community. And with crazy Lisa Marie driving the runaway bridal train, the author provides a hilariously unique twist on the "Bridezilla" theme.
Wit and humor shine through the author's savvy blending of endearing characters and incomparable island beauty. And with a fast-paced, cleverly-crafted plot, "Maui Widow Waltz" promises to be a hands-down favorite for cozy mystery enthusiasts!