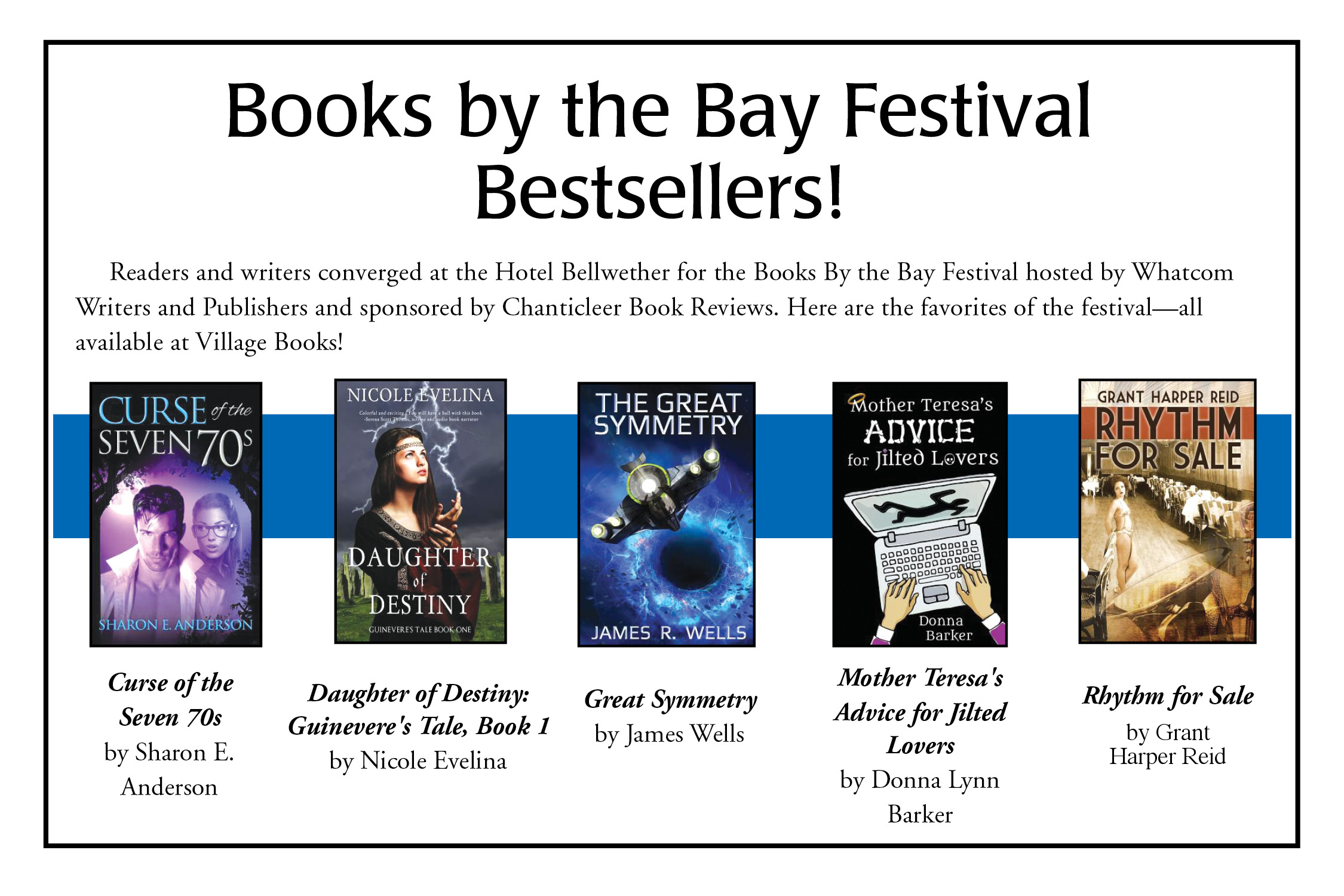 Publisher's Weekly recognized  Village Books of Bellingham and Lynden, Wash. as one of the top five independently owned bookstores in North America for 2016. (Publisher's Weekly, Jan. 26, 2016)
"…the 2016 PW Awards reflect the growth and vitality of independent bookstores," said PW senior v-p and publisher Cevin Bryerman. "They are coming off a strong holiday season, and several just opened, or are about to open, second or third locations." 
Every year at the Chanticleer Author Conference, we pack a ton of value into the weekend for our authors: from valuable knowledge in workshops and sessions, to a thrilling Awards Gala, to the 3-day Books by the Bay book fair that is managed by Village Books, a national leading independent bookstore.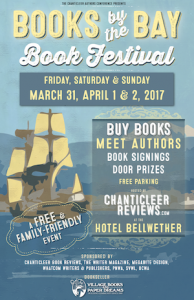 Books by the Bay is an exciting opportunity for attendees to sell their books  during the CAC weekend, but to also to gain exposure to a nationally recognized bookseller.
But wait! That's not all! Village Books sweetens the pot by offering to the Books by the Bay participating authors of the top 5 bestselling titles of the book fair to continue to carry their title at Village Books after the event. Village Books will also feature the books in their bookstores at Books by the Bay Bestsellers and feature the books on the VB website and in VB's social media.
But it doesn't end there. After the weekend Village Books, our hardworking bookseller, tallies the numbers and comes up with the Top Five Bestselling Titles of Books by the Bay.
Congratulations to Sharon Anderson, Nicole Evelina, James Wells, Donna Barker and Grant Harper Reid for rising to the top! These titles get the added benefit of remaining for sale and on display in Village Books. They were also featured in the highly circulated Chuckanut Reader.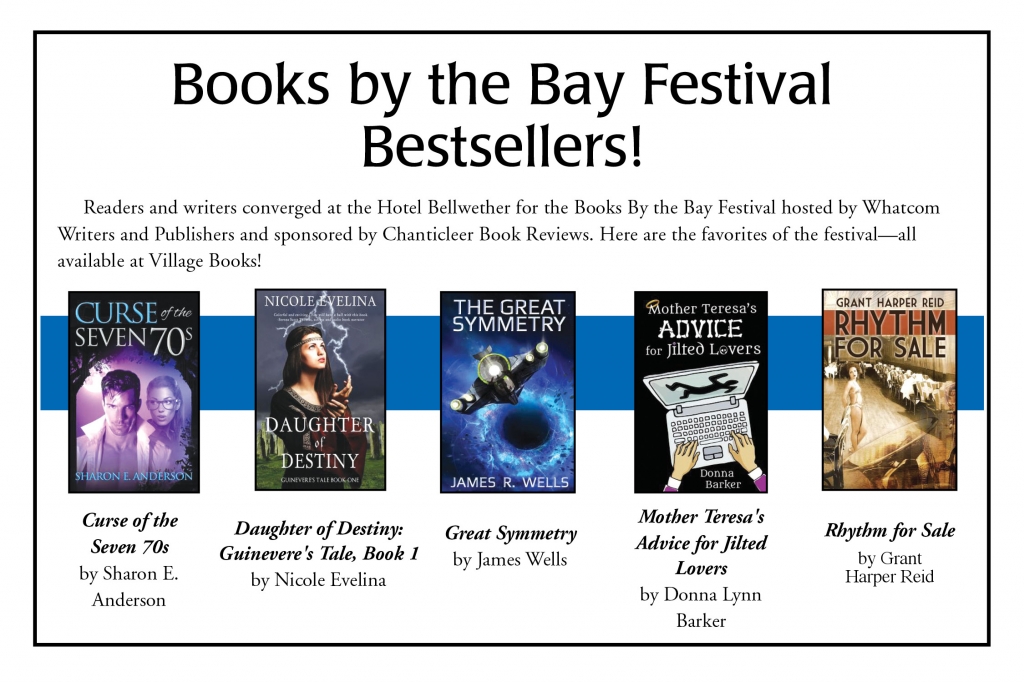 Registration for the Chanticleer Author Conference in 2017 (CAC17) is already open and we have some jaw dropping early bird rates if you register before September 8th. It's a full weekend of learning, packed with networking, gourmet meals and fun, a full weekend of book sales, and many many residual benefits. We are already receiving registrations! Seating is limited, so don't miss o