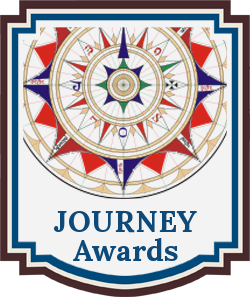 The JOURNEY Awards writing competition recognizes emerging new talent and outstanding works in the genre of  Narrative Non-fiction. The Journey Awards is a division of the Chanticleer Book Awards & International Writing Competitions.
We are pleased to announce the JOURNEY Awards Official Finalists List for 2016,The Official Finalists Listing is comprised of works that have passed the first two rounds of judging from the entire field of entrants. These authors and their titles will now compete for the SHORT-LIST of the 2016 Journey Awards for Narrative Non-fiction.
NOTE: This list is now Complete as of January 28, 2017. Congrats and good luck everyone.
Congratulations to the JOURNEY AWARDS 2016 FINALISTS and Good Luck to them as they compete for the Short List Positions:
Roni McFadden – The Longest Trail

Richard Southall – Haunted Plantations of the South
Cyndy Sheldon –  Gestalt as a Way of Life
Sean-Michael Green – The Things I Learned in College
Monica Sucha Vickers – My Extraordinary Life
Robin Suerig Holleran, Lindy Philip – Bracing for Impact: True Tales of Air Disasters and the People Who Survived Them
Michael Anthony Turpin – 53 Is The New 38
Phillip Buchanon – New Money: Staying Rich
Sean Dwyer – The Year without Tears
Nick K. Adams – My Dear Wife and Children: Civil War Letters from a 2nd Minnesota Volunteer
Abbe Rolnick – Cocoon of Cancer: An Invitation to Love Deeply
Christopher Oelerich – Merry Christmas and a Happy PTSD
Viviana Agostini – The True Sense of Life
Gretchen Walker – The Silver Lining: Encounters with Angels
Christie Musso – Hope Knows Your Name
Hazel J. Magnussen – The Moral Work of Nursing: Asking and Living with the Questions
Destiny Allison – The Romance Diet: Body Image and the Wars We Wage on Ourselves
L. Darlene – Another Thirty-(Seven) Days (The Aftermath)
Scott Kiersztyn – Metamorphosis, Notes from a stay-at-home dad naturalist
J.E. Roth – A Fine Line
Judy Lytle – A Mile in Her Shoes
Gwen Miller – Echoes of Silence: Letters to a Drug Addicted Mother from the Woman Who Took Her Place
Peter Gibb – Walking Straight, Down A Crooked Path
Good luck to all the Journey Awards Finalists who made the Finalist List as they compete to be Short Listed!
More than $30,000 dollars in cash and prizes are awarded to Chanticleer International Blue Ribbon Awards Winners annually.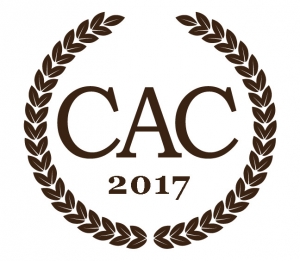 The Journey Short Listers will then compete for 5 First Place  Category positions that will be announced  and awarded on April 1, 2017 at the Chanticleer Authors Conference and Awards Gala, Bellingham, Wash.
The First In Category award winners will receive an book award package including a complimentary book review, digital book award badges, shelf talkers, book stickers, and more.
We are now accepting entries into the 2017 JOURNEY Awards. The deadline is January 31st, 2017.  Click here for more information or to enter.
More than $30,000 worth of cash and prizes will be awarded to the 2016 Chanticleer Novel Writing Competition winners! Check out out fifteen genres to enter your works into to compete on an international level and distinguish your books from the two million new titles hitting the market this year.
Who will take home the $1,000 purse this coming April at the Chanticleer Awards Gala and Banquet?