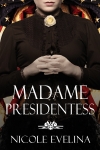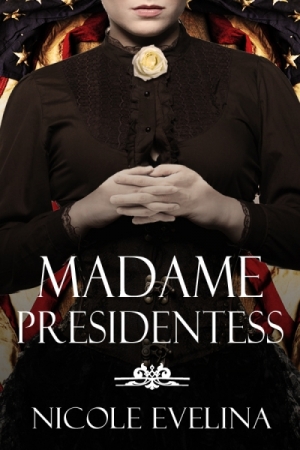 Publisher: Lawson Gartner Publishing (2016)
Buy the book now at:

Amazon
Author's Website
The mysterious, mystical Victoria Woodhull, a free-thinking woman well ahead of her time, is the narrator in this fictional treatment of her intriguing, at times incredible adventures.
Woodhull was the first woman to run for president of the United States, at a time when, with the full support of the law, most American men did not even regard their mothers, wives and daughters as citizens.
Born to a rag-tag band of "healers" whose medicines included dope and alcohol, and whose methods included blackmail and theft, Victoria was married off at the age of fifteen to a so-called doctor who beat her almost as badly as had her parents, and regularly consorted with prostitutes.
She and her sister Tennessee, or Tennie, went from their father's business in spiritualist scamming (though both women would later claim genuine psychic powers), to promoting supernatural healing in the brothels of New York City, to getting into the parlors and pockets of such Wall Street magnates as Cornelius Vanderbilt.
Vanderbilt at one point had Victoria telling him what stocks to buy and sell, profiting mightily from her seemingly prescient advice, and Tennie acting as his mistress. Woodhull's second husband, Col. James Blood, treated her far better than her first, and together they forged her rise to radical suffragette prominence.
She touted the rights of women to vote and also to step outside the bounds of marriage as freely as men. In 1872 she mounted her famous run for the presidency, named former slave Frederick Douglass as her veep, fell afoul of the powerful preaching Beecher clan, and saw one of her most disturbing personal prophecies come true.
Award-winning author Nicole velina has created Madame Presidentess following her earlier examination of another controversial female leader, Queen Guinevere. Victoria Woodhull's life is a goldmine of material for any author; Evelina's fascination with the psychic-turned-politician does not waver as she weaves together the stranger-than-fiction history of her heroine with threads of imaginative speculation.
The extent of her research is obvious throughout, but never burdens the plot. She details this process in her Author's Notes, and offers a short bibliography. Evelina has done an admirable juggling act, presenting Woodhull as highly intelligent and strong-minded but also capable of self-examination and self-blame.
Madame Presidentess successfully brings a lesser-known early radical feminist vividly to life, revealing her meteoric move from rags to riches, from subservience and humiliation to personal power and admirable achievement. A highly entertaining and informative read.