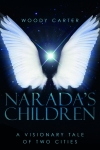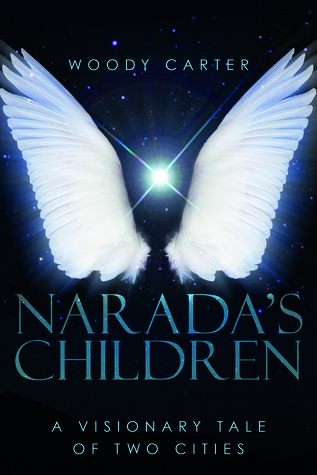 Publisher: Sleepingman's Books (2015)
Buy the book now at:

Amazon
Author's Website
A colorful fable resonates with contrasting modalities of mysticism and social action, exploring how culture and religion can separate us or bind us together.
Narada is a traveler and a stranger when he first meets the lovely Hohete and her people in the ancient city of Ja'Usu. Given water, food and shelter by Hohete's family, Narada is sharply questioned by village elders who are stymied by his forthright statement that he is a representative of a deity named The Great Mystery. So they conspire to remake him as a storyteller, to reduce his power and profit from his talent for spinning yarns by selling refreshments to his audience.
Narada hoodwinks them, though. He gathers all the people, even the despised Oromo beggars, arranges for the poor to be given food instead of buying it. He then weaves a wondrous story of another city, Oakland, California, in the early twenty-first century; there, Arthur Renfro, a community activist, is trying to improve conditions for his fellow African Americans.
The people of Ja'Usu are magically able to "see" the story as Narada tells it, becoming immersed in the strange ways of a civilization where women have power, and rejected groups like the Oromo may be objects of social concern, not disapprobation.
Narada subtly constructs his parable, measuring the relative power of religion, psychiatry, and social change to improve individual lives and using Ja'Usu and Oakland as contrasting examples. In Oakland, Arthur Renfro proposes meditation as a radical method to resolve the deep inner conflict within the spirits of his people. In Ja'Usu, the tale of Arthur's quest for equality and aid for minorities will gradually break down ancient taboos, presenting the potential of liberation for women like Hohete, and for the oppressed Oromo.
Narrative theologian and author Woody Carter has worked with organizations concerned with the welfare of African Americans like those he depicts in Narada's Children.
Carter's use of language is enchanting and emotive, evoking folk memory like a tribal griot. Like his audience in the fire-lit square of Ja'Usu, readers will be lulled and lured into his tale, and see, perhaps, how their own perceptions accord with "the imperishable records of celestial light" from which the Narada draws his wisdom.
Through the interactions of people in two great cities—one ancient, one modern—"Narada's Children" explores the universal value of genuine fairness and equality. Masterfully written, this uplifting and encouraging work is a spiritually transporting tale that is much needed by those of all races and creeds–especially in today's turbulent times.