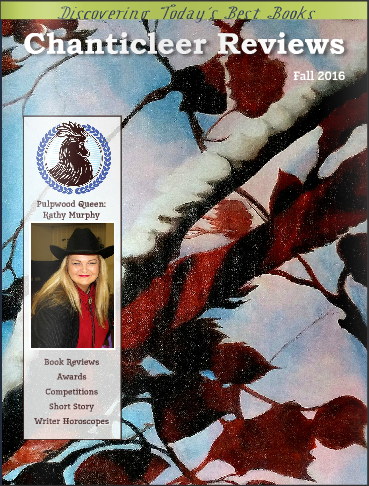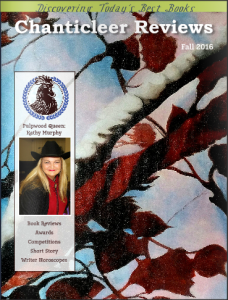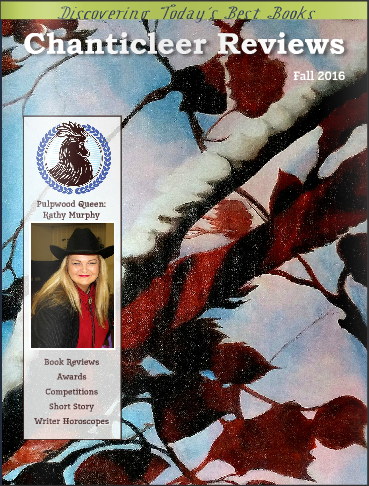 This issue features an exclusive interview with Kathy L. Murphy, the Queen of the Pulpwood Queens Book Club. Find out more about her 650 book club chapters in this article, written by Sean Dwyer, on page 7.
What is your WRITER Horoscope? Check out page 38 to see what the stars have in line for your writing life.
As a special treat for the cold Autumn days ahead, we have included a heartwarming short story by Sean Dwyer, The Mystery of the Little Match Girl.
And, we are always excited to spotlight our Chanticleer Award Winners.
The majority of the magazine is dedicated to our reviews, including some great new book discoveries from Historical Fiction to Children's Books to Westerns to Cozy Mysteries and chilling Thrillers. Not to mention some reviews of Chic-lit, Science Fiction, and Self-Improvement. And, with Halloween right around the corner, we had to include reviews of top Paranormal reads!
We want to thank award-winning author and artist, Nancy Canyon, for allowing us to feature her artwork on the cover, "Pink Adler."
Hint: You can always find saving discount codes in every issue! 
Enjoy this latest issue of Chanticleer Reviews magazine and be sure to subscribe, by finding the "Follow Publisher: chantireviews" just below the bottom left corner of the magazine. We also appreciate "hearts" and shares!
Special Offer: Those who subscribe now will receive a free paid one year subscription when we take the magazine from an e-zine to a print magazine.
We hope you enjoy reading this new issue of the Chanticleer Reviews Magazine. Don't delay! Subscribe today!