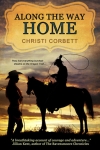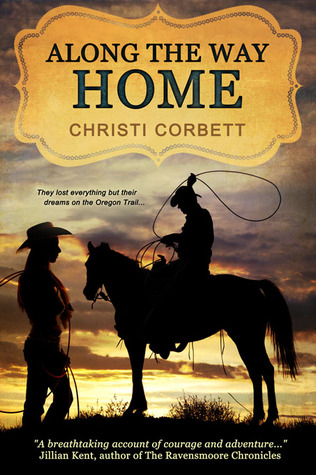 Publisher: Clean Reads (2013)
Buy the book now at:

Amazon
Author's Website
A headstrong young woman, her much younger brother, and their widowed father procure the services of a reluctant trail guide to take them from their well-to-do home in Virginia across the country to their new homestead in the Oregon territory in 1843.
The wealthy Davis family, though burdened by the loss of their mother, is doing well tending to their profitable hardware business in Virginia. Kate Davis is quite happy spending her days helping her father take care of the business, despite the disapproval of those who thinks she should be more focused on finding a husband than balancing budgets.But Kate's father shocks her and her brother one day by announcing his plan to sell family business and start anew in Oregon, packing up the life she has known and loved.
Though they are able to find an experienced guide for their journey, they are starting late into the season missing opportunities to join up with a wagon train. The small party heads out on their own on the unforgiving Oregon Trail. 
Their guide, Jake, finds himself struggling to convince a privileged family of the sacrifices they must make in order to make to survive the journey across country along with just how  untamed the Wild West is.
Christi Corbett's "Along the Way Home" is a thoroughly researched examination of the troubles and misfortunes faced by hundreds of thousands of settlers, ranchers, farmers and families that made their way across the perilous Oregon Trail in the mid-19th century. Though the plot has expected moments, they are scenes that many readers will not have seen coming. The unexpected pitfalls and sidetracks mirror the unpredictability travelers faced along the infamous route. 
The historical plot and research definitely isn't the only draw of this novel. Corbett's characters are all layered with rich backstories and relate-able misgivings as they learn and adapt to the harsh journey. Kate is an easy heroine to get behind as she matures from being pampered by servants and overly concerned about societal expectations to transforming into a persevering young woman who endures pain and heartache ms while braving incredible dangers and taking risks. Readers will also root for Jake, a weary trail guide with a tragic childhood who respectfully and tirelessly helps the Davis family despite all that their ignorance of the dangers that awaits them, which puts him in harm's way again and again as he rescues them from their own guileless ways.
The rich and heartwarming romance that develops through connection during hardships and loss will be an endearing point for many readers. Natural dialogue and rich imagery make the novel flow well and allow the reader to focus on the plot and the adversities of the adventurers.
Along the Way Home by Christi Corbett is sure to satisfy those seeking a heartwarming read, but will really attract pioneer history buffs and those who enjoy reading about the real-life drama of the Wild West. It is a page-turning novel that accounts the harrowing cross-country journey of courageous pioneers whose risk everything to follow their dreams.