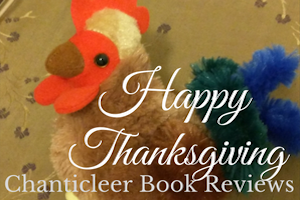 Winter is upon us, and things are looking pretty bleak outside the window. Here in the northwest corner of the U.S., it's like we invented our own Instagram filter called NorthWest Gothic. The skies are gray and low, winds bluster up out of nowhere, and blackberry bushes reach their skeletal arms closer and closer to the back porch. A dark, moody and claustrophobic theme settles over the landscape.
And yet there are so many things to be thankful for. Being together with family and friends. Having a good meal and a relaxing evening (or not if you're participating in NaNoWriMo and you're behind in your word count). Being…indoors.
At Chanticleer we are most thankful for books and literacy. Somehow, it means a little more to have gratitude for things that not everybody in the world–or even in our local communities– have access to. We encourage everybody to learn more at the World Literacy Foundation, and also to donate or volunteer time to a literacy program in your local community. Give the gift of reading!
And for those of you who want to literally give a book as a gift this holiday season–or just curl up next to the fire to read a book, as you pop a button on your pants to make more room for the completely ill-advised quantity of turkey and mashed potatoes you just consumed–here is a handpicked cornucopia of recent favorites in our collection of reviews.
Genre: Women's Fiction
"Confused by conflicting messages from family and church, a young girl takes big issues of life, love, and trust into her own hands.…a teen's-eye view of what happens when doctrine threatens to outweigh compassion, and how balance can be restored with a few bold moves." — Chanticleer Reviews
Genre: Spirituality
"Through the interactions of people in two great cities—one ancient, one modern—"Narada's Children" explores the universal value of genuine fairness and equality. Masterfully written, this uplifting and encouraging work is a spiritually transporting tale that is much needed by those of all races and creeds–especially in today's turbulent times." — Chanticleer Reviews
Genre: Historical Romance
"A timeless and heartwarming romantic historical fiction amidst a dramatically painted panorama of pioneer life in America's heartland….a delightful read that is refreshing and original as it is entertaining." — Chanticleer Reviews
Genre: YA Western
"…sure to satisfy those seeking a heartwarming read, but will really attract pioneer history buffs and those who enjoy reading about the real-life drama of the Wild West. It is a page-turning novel that accounts the harrowing cross-country journey of courageous pioneers whose risk everything to follow their dreams." — Chanticleer Reviews
Genre: Cozy Mystery
"Sixth in the eight-book Aloha Mystery Series, "I'm Kona Love You Forever," fits well into this highly entertaining cozy mystery sequence with locales of the islands of Hawaii. Most importantly, it shares a wonderfully executed stand-alone mystery, something so crucial in any excellent amateur sleuth series." — Chanticleer Reviews
Genre: Sci-Fi
"…a beautifully sculpted work of science fiction that delves into the complexities of human emotion through characters who battle grief, explore romantic ties, and defy global suppression." — Chanticleer Reviews
Genre: Thriller
"A ruthless international cartel aims to control the world's food supply and destroy anyone who gets in their way in this latest action-packed–'OMG! this could really happen'–global thriller from the author of award-winning Dark Seed." — Chanticleer Reviews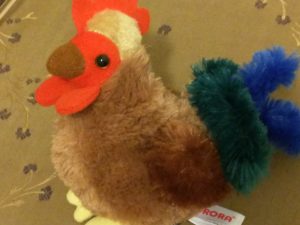 Chanticleer Rooster Says…he is THANKFUL to be a rooster and not a TURKEY
Happy Thanksgiving!